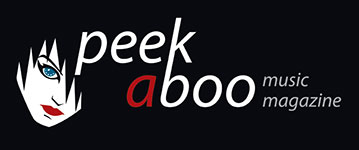 like this cd review
---
GUY GARVEY
Courting The Squall
Music
•
CD
[70/100]

Polydor
02/12/2015, Paul PLEDGER
---
After a handful of critically-acclaimed Elbow albums, it's no surprise to bear witness to singer Guy Garvey's solo debut - the surprise is actually how long it's taken him to get it all off his chest - the Bury boys have been recording for 15 years and show no sign of grinding to a creative halt anytime soon.

Unlike his critically-adored award-garnering band, Courting The Squall is a far more intimate affair. It's downbeat quite often, brassy frequently, intimate, lascivious even - and personal. Heartaches and heartbreaks lyrically canoodle hand-in-hand during songs accompanied by typically world-weary execution and breezy wide-eyed arrangements.

If you're expecting some hybrid of naval-gazing acoustic strum-drum or self-indulgent piano ballads, forget it. There's a band in tow and Garvey's in charge - he's all over this, you can tell. The neck-nodding Angela's Eyes is a garage-rock shuffle that sets out its stall with some bonkers psychedelic synth riffing (yes, this can happen in the positive), the whole experience resulting in a distant cousin of XTC's odd hard-to-find little b-side Egyptian Solution.

Garvey's velveteen gruff sounds perfect on the title-track, a song that wouldn't sound amiss on an Elbow album, but as this exercise is partly about making music that normally wouldn't, it's a refreshing inclusion because of it. Harder Edges is another relatively upbeat yet still with enough pockets of darkness to satiate those with a hunger for the forlorn.

One persistent comparable across much of this album? David Byrne and St Vincent's quirky wordy brass-showered project Love This Giant immediately springs to mind - Courting The Squall begins as an immersive fusion of unfettered sub-funk and joyous abandon.

The elation doesn't last for long however - the funereal Unwind signals a switch in pace, a song that slowly, ahem, unwinds and unfurls before ascending into stilted euphoria and acting as an usher for the remainder of the album. The second-half is as reflective as Garvey can be - Yesterday sports the charming closing line, "I am reborn cause my girl loves yesterday and lives for tomorrow" while the minor-key delta-blues affectations of Electricity follow similar lineage to Summertime or Stormy Weather, adding Holiday-esque vocals and words from the underrated Jolie Holland to great effect.

Only Belly Of The Whale lifts the spirits before the harmonious Three Bells heralds the end of an album in the same celestial vein as Dear Friends and The Blanket of Night. A delightful conclusive shush of a song, Three Bells is a minor masterpiece and a fitting curtain-call.
This review also appeared also on Flipside Reviews.
Paul PLEDGER
02/12/2015
---
Na een handvol omhoog geprezen platen met Elbow, is het solodebuut van zanger Guy Garvey natuurlijk geen verrassing meer – het mysterie is eerder hoe lang hij zichzelf heeft kunnen beheersen om het niet te doen – maar na vijftien jaar is de eerste soloplaat er, en van een ​​creatieve stilstand is er helemaal geen sprake.

In tegenstelling tot zijn band die de ene award na de andere binnenrijft, is Courting The Squall toch een veel intiemere aangelegenheid. Het klinkt rustig, intiem, soms wat wulps, maar vooral persoonlijk. De nummers gaan over hartzeer en worden begeleid door grootse arrangementen.

Als je denkt dat dit een plaat is van een kerel die naar zijn navel zit te staren en wat saaie pianoballades uit zijn mouw schudt, dan ben je bij Garvey toch aan het verkeerde adres. Hier is een band aan het werk, ook al neemt Garvey de touwtjes stevig in handen. Angela's Eyes is garagerock met psychedelische synths (ja, zoiets kan positief uitdraaien), en uiteindelijk resulteert de song in een verre neef van XTC's Egyptian Solution (het bijna onvindbare B-kantje).

Garvey's fluwelen stem klinkt perfect in het titelnummer dat trouwens niet zou misstaan op een Elbow-album, maar omdat deze plaat bol staat van tracks die er uiteindelijk niet op zijn geraakt, zal er hier ook wel een verklaring voor zijn. Harder Edges is relatief optimistisch, maar klinkt genoeg duister voor verlaten zieltjes.

Met wat je dit album dan toch grotendeels kan vergelijken? Ik denk aan het project van David Byrne en St. Vincent: Love This Giant. Courting The Squall begint immers ook als een meeslepende mix van ongebreidelde subfunk en vreugdevolle stukjes.
De euforie duurt echter niet lang. Unwind schakelt over op een ander tempo, het is een nummer dat zich langzaam ontrolt en niet meer dan een voorbode is voor de rest van het album. Op de tweede helft van de plaat toont Garvey zich immers van zijn meest intieme kant: I am reborn cause my girl loves yesterday and lives for tomorrow zingt de zanger. Het wordt gevolgd door Electricity, Summertime en Stormy Weather, nummers die door de Holiday-achtige vocalen en de teksten van de onderschatte Jolie Holland alleen maar mooier worden.

Belly Of The Whale klinkt iets lichter en wordt gevolgd door het harmonieuze Three Bells dat het einde van het album aankondigt in dezelfde hemelse stijl als Dear Friends of The Blanket Of Night dat op Elbow-platen deden. Een heerlijk lied, Three Bells is een klein meesterwerk en een passend nummer om het gordijn te laten vallen.

Deze review verscheen ook op Flipside Reviews.
Paul PLEDGER
02/12/2015
---