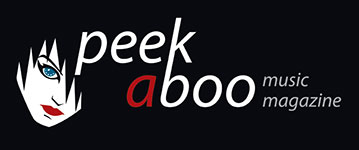 like this cd review
---
SYNTECH
Trans-Neptunian Objects
Music
•
CD
Rhythmic Industrial
[65/100]

Hands Productions
23/06/2013, Chris KONINGS
---
Ready for an astronomy class? With this new album Syntech lays his focus on the planetary objects behind Neptune, thus called "trans neptunian objects". As you might know, Pluto is no longer regarded as a planet since 2006 and the main reason were numerous dicoveries of other, similar objects.

So this album is dedicated to these exotic objects, orbiting our sun from such a distance that we cannot see them with merely our eyes. The names of these objects always come from mythology, such as Roman, Greek, Inuit, Hindu and others.

Each song has its own character, some planets are extremely cold (Makemake), others have orbit that are unusual (Sedna)... Also the deities which they are called after have their own characteristics but whether these things have influenced the songs, I'm not sure. That's a first point of criticism, most songs sound alike, the only songs that really stand out are "Eris", imagine feelgood funky Suns Of Arqa blended with dense electronics. "Makemake" has a sharpness and agression that I do like.
The middle part of the cd is one big drum 'n noise blur, with similar sounding songs like Orcus, Sedna, Quaoar and Varuna. A real EP would have been enough... now it's mostly re-living P'som-Sett.
No real impact but maybe with the next one Steffen Lehmann will explore more funk and psychedelica?
Chris KONINGS
23/06/2013
---