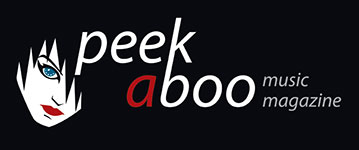 like this cd review
---
BORN FOR BLISS
Innocent (EP)
Music
•
CD
Cold Wave
•
Gothic Rock
[98/100]

Echozone
21/06/2013, Filip VAN MUYLEM
---
Born for Bliss was born in 1994, not without a five star legacy... In the eighties, the Dutch Born for Bliss-members Frank Weyzig and Willem van Antwerpen created thrilling sounds together with the other founding members of the cult band (Clan of) Xymox, and on this new EP you can hear that these musicians were involved with early "Xymox"... After a long shut down they are back!
The title track starts very well, almost hypnotic! I love the chants, the slow jumping in of instruments, nice build up. I love Frank's voice. And indeed: you can hear that these musicians where part of the early Xymox. The guitars, the acoustic sound, drums and backings: they all fit so well and the production is fingerlicking great! This one could even become a club hit! Lori Sloan has also a nice and addictive voice. The variation within the song is great and there's a little extra that some songs need to make the difference.
'Forever' is a slow, with a nice piano and (I think) a cello or is it a violin? Frank and Lori sing together and their voices blend perfectly! The end is pretty mysterious, but could have been cut off a bit shorter (but oh my, who am I?). You can also listen to the instrumental version (last song on this EP).
'This Narrow place' starts with a nice 80 's sound, then the drums join in, then the synth and there I go again: the voice captivates you. The lyrics are a bit dramatic, just as the sound. In the end, it becomes even a bit bombastic, but I love it. The outro is great, nice fade out!
'Underground' really rocks, showing some more potential, but is it appropriate to say when speaking about this great band? Once again, the quality of the recording caught me and almost hypnotised me. I hope DJ's try this one out too! It has a lot of potential! I love the little break in the middle and the charismatic voice.
Born for Bliss is finally back! Can't wait to see them on stage or hear more new stuff from them! Thumbs up, very impatiently, so head on!
new clip:
http://terrarelicta.com/index.php/news/2245-born-for-bliss-new-video-clip-premiered-online
Filip VAN MUYLEM
21/06/2013
---