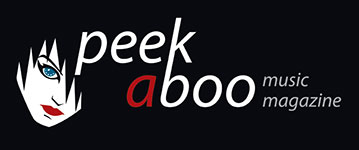 like this concert review
---
BORN FOR BLISS
Diary of recording an album
Concert
13/10/2015, Didier BECU
---
How does an artist work when he's recording an album. Does he sleep? Does he eat? We really wanted to know this and we asked Frank Weyzig of Born For Bliss (B4B) if he was willing to write a sort of diary.
THE TRACKS
Innocent
After the release of our second album Between Living and Dreaming ( you can read our full biography on born4bliss.com), I actually didn't think of working on a new album. Without any link to B4B, me and Remco Helbers became inspired to work on some new ideas together. Nevertheless, one of those ideas evolved into what later became a blueprint for the sound of the new B4B album. That first new track started with some riffs, grooves and a trigger sequence which Remco put together. I added some guitars, keys, and a vocal melody with some key words to it, just as a guide. For weeks not much happened with the track until I had the idea to add female backing vocals (sung by Lori Sloan, who did all the female backing vocals on the new album as well) and edited and reversed these backing vocals for the chorus part and subsequently used this as a sort of a chant at the beginning of the song. This created a mysterious and psychedelic touch to the track. I did not think that this would become a new B4B track until I sent a demo to Willem Van Antwerpen our drummer and good friend. One week later he returned with a completely new drum arrangement. After editing and mixing the track, the blueprint for the new B4B sound became a reality.
This Narrow Place
Now with Willem back on board, we liked the idea to finish three more tracks that we were working on and release these tracks together as a new B4B EP release. The next track was built around a guitar riff by Remco and a peculiar drum groove by Willem. On top of this I added different layers of guitars, keys and vocals to try out different melodies and sounds and before I realized what I was doing, I got stuck with more than 64 tracks in Protools, but I liked what I heard. I realized that this layered structure of sounds could very well be the new brand mark for our new B4B sound. I also realized that this was not going to be music for everyone, but heck, that's the beauty of creating independent music. We just do what we like!
Underground
The third track of the album was something I initially had written for another project of mine, Vaselyne (vaselyne.com), but Yvette (Yvette Winkler, vocalist for Vaselyne) wasn't really comfortable with the music and didn't want to use it, so I decided to write my own lyrics and do the vocals myself. Later Remco added a steaming trigger sequence and a powerful bass line to it and Willem added a new drum arrangement. Together with another track that I recorded a couple of months earlier (Forever), we now had our EP ready (Innocent EP, released at the German label Echozone) and released it as a warming up for the new full album.
Greed
A track that I wrote and recorded without thinking that it would be a B4B track. A song with a chorus with lots of layered vocals and built around a different chord structure from what I usually like to play. But Later when I was doing the song order for the finished album, it somehow fell into place and gave an extra mood to the album…
Falling Back
This song refers to the album title and it's my personal favorite track. I worked on a demo for this song for a long time and it never seemed to come alive. Until I decided to add a second section to it. Together with Remco's eerie feedback sounds and his stumping bass and the driving drum groove of Willem's drum arrangement, the track finally got the energy that I was looking for. I don't like to explain any of my lyrics, because I think that the listeners should use their own imagination and interpretation. However, in this case, since this track is also referring to the album title, I made an exception. The lyrics basically describe this dream I used to have many years ago about a shadow figure following me ("I don't like to see you follow me") and in this dream, every time I looked back to see what the shadow was, I could only see its feet ("I only looked upon your feet" - "So fall on down and show your face to me and blind my eyes until it hurts. Fold me in, offer me your embrace and give me birth")… This describes how my dream ended. A dark shadow falling over me from above. Then this shadow turns into a very bright light, blinding my eyes and the next moment I find myself lying in a fetal position, folded in a sort of thin foil and feeling like some kind of embryo. I still don't know what all of this means, but it was for sure memorable and haunting enough to write a song about it.
Hours
This song is a track that I and Remco produced years ago for another project of ours: Stargazing Project. (stargazingproject.bandcamp.com). I would have liked to have a more powerful ending for this track and that's why I did a new B4B version of the song. With Willem's powerful drums added to the second section and with extra guitars and layered vocals, Hours finally got that extra drive that I was looking for and it fits well between the rest of the new material on the album.
Better than me
This is probably the fastest written track in the B4B history. We already had a substantial track list ready for the upcoming album, but I felt that we could use another up-tempo track to make the album sound more balanced. So one evening I had a phone call with Remco about this. Only ten minutes after I hung up, Remco sent me a file with the basic guitar riff that actually structures the song. Almost instantly I came up with the words for the verse and chorus and Better than me was born. Lori Sloan's mysterious, laid back vocal in the second verse and the added whispering sounds at the beginning and end of the song give the track an even more eerie feel. I only needed the next couple of days to arrange, record and finish the song.
Wrong
Another one of Remco's bass lines and guitar riffs that I used to build a song structure around. This track builds up to a climax towards the end with a lot of feedback guitars and sweeping drums. After the middle section you might even hear some kind of shoegaze influences shimmering through…
Walk on by
Other than Better than me, this track probably took the longest time for us to finish. I already recorded the basic idea for this track back when Remco and me worked on our Stargazing project. But for some reason I could never seem to give it the right feel and atmosphere, so I didn't touch it for a long time and almost totally forgot about it. Until I recently stumbled upon the file on my hard drive and decided to give it a shot again. Now, with a new chorus and completed with Willem's driving drum arrangement, the track finally got the extra element that I missed before and added it to the track list for the album.
Four Horsemen
This track is based around Willem's high energy drums and one of Remco's crazy sequences. It's the last song I worked on before closing the final track list for the album. One remarkable thing about this track is the fact that I made a mistake while tracking my vocals. In the chorus there's the part where I should sing; "a fiery red one", but instead you hear me sing "fearie" red one. Not sure if that has any meaning, but I kind of liked the way it sounded anyway and I left it like that.
Thorns
This track is a sort of slow ballad with a simple chord structure and a more melodic vocal approach. It was intended to be used as a short intermezzo in between two more up-tempo tracks, but eventually I liked this longer version with the layering of the different vocal parts towards the end.
Anxiety
The final track on the album. A sort of epilogue and referring to the overall state of mind that I was in during the writing of this album and in particular my lyrics. I don't think this needs further explaining…
By the way; writing an album like this is a purifying experience. I feel much better now. Thank you!
THE FINISHING TOUCH
THE MASTERING
After mixing the album I asked Tom O'Connell (Umbra Et Imago, House Of Usher, All Hallows Eve, Traumtanzer) to do the mastering and I must say that Tom did a wonderful job. It took me some effort to explain to Tom what kind of sound I was looking for, but when he understood what I wanted and after doing a couple of test masters, he came up with the most powerful mastering and production!
PRESENTING THE ALBUM
It appears that nowadays the music industry doesn't have a very friendly approach towards independent music and today'ss music audience is not interested in buying CD's anymore. They prefer downloading from iTunes or stream music with their Spotify accounts. So, does it even make sense to release a physical CD? Well, speaking for myself, I am afraid I am one of the last of the breed. I love to experience, the feel and atmosphere of the music not only by listening, but also by the tangible visual concept of the album sleeve. Call me old-fashioned, but this is the reason I'm presenting our newest album in CD format, covered in an artistic and cool looking digipak design…
THE MEMBERS
Born For Bliss is Frank Weyzig (vocals, guitars, keys, bass, programming), Remco Helbers (bass, keys, guitars, programming) and Willem van Antwerpen (drums, percussion).
Links:
www.born4bliss.com
www.frankweyzig.com
www.facebook.com/bornforbliss
www.turmoilmusic.com
Didier BECU
13/10/2015
---