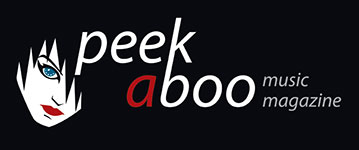 like this article review
---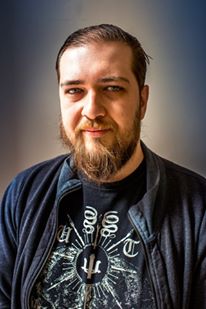 MIKE KEIRSBILCK (CONSOULING SOUNDS/9000 RECORDS)
Ten Albums That Changed My Life
Article
13/10/2015, Didier BECU
---
One of the most intriguing Belgian record labels of today is the Ghent-based Consouling Sounds and its sublabel 9000 Records. We wanted to know (as usual) which are the ten records that changed the life of label boss Mike.
In order to fully comply to the task at hands, I've been digging deep in memory. After a lot of soul searching, I did make it to a list of 10 albums that in some way changed my life. Or at least, they changed my perspective on music.
These might not be considered the best albums, but these are albums that had a profound impact on how I experience music. The list could've been much longer, omitting Tool, Life of Agony or Sonic Youth for instance may seem a blasphemy. However, I chose the 10 albums that somehow mapped out the path I've taken to end up where I'm at now.

1. BLACK SABBATH - Black Sabbath
I've been raised on the classics. My father was the old hard rocking type, and I listened to music the likes of Deep Purple, Led Zeppelin, Pink Floyd and Black Sabbath from the cradle onwards. I've been very lucky to get this sort of musical education from early on. The downside may be that somewhere along the lines I did lose interest in some of those bands. Yet, there is one recurrent theme throughout my adolescent and adult life: Back Sabbath. Most notably, their debut album. It sort of became the bench mark to compare any other band in the related genres with. And not on sound, but on craft, ideas and creativity. This is most definitely one of the albums that shaped my musical frame of reference.

2. PINK FLOYD - Atom Heart Mother
The other band I keep on returning and listening to is Pink Floyd. Everybody knows the hits, of course, but those are of very little interest to me. It was when I first heard Atom Heart Mother that I was totally gobsmacked. The album is a ratatouille of different styles and genres. On paper it sounds pompous and over the top. And although that might be actually true, somehow it all clicks and merges effortlessly. This is one of the albums - and perhaps the first one - that made me realize that thinking in genres is a bad idea. The most exciting stuff is happening in the margins, in the cross-overs and in the experiment. Atom Heart Mother might be one of the lesser known Pink Floyd albums, in my opinion it is one of the most important albums this band made.

3. THE BEATLES - White Album
Somewhat related to my remarks about the the Pink Floyd entry, I have to say the White Album is a very important album to me. Again, who doesn't know the hits? Even plenty of those on this double album. But it's not the hits that hit me in the face, but the more "experimental" tracks on that album. It's remarkable how such a popular band with all these great hits smuggled in tracks like Helter Skelter or Revolution 9. And what to say about how they juxtaposed the latter track with a track like Good Night. This really came as a surprise to me. Before, I never really understood why the Beatles were considered that important for the history of music in general, but after being submerged in this album, it really dawned on me: much more than changing the face of pop music, they're also to be considered a massive influence on punk, hardcore, metal, but even doom and drone. A remarkable album by an extraordinary band, which in fact made me change the way I looked at our musical history.

4. MORBID ANGEL – Covenant
Morbid Angel's Covenant was the first album I bought with my own pocket money. Being raised on classic rock and hard rock, the years of rebellion meant I'd either go to the electronic specter of music, or I'd go in deeper and more brutal. Electronic music never really managed to grab my attention, so the choice was more or less made out for me. I've read about the band, and when I came across it, I bought it, and I never looked back really. The brutality, groove and melody swept me away. My introduction to extreme metal was a bull's eye experience to say the least. Covenant made me explore extreme metal music in general and death metal in particular.

5. MAYHEM - De Mysteriis Dom Sathanas
About a year after my introduction to extreme metal via Morbid Angel's Covenant, the landmark album De Mysteriis Dom Sathanas came to my attention. The album was surrounded by a lot of haunting stories of church burnings, suicide and even murder. I was intrigued, to say the least. When I first heard that album, it sounded unreal to me. The ice cold thin sound and the really weird vocals by Atilla… I didn't really know what was going on, but I liked it. A lot. I dived in the second wave of black metal head first, and discovered all kinds of exciting bands. Immortal, Emperor, Darkthrone, and the Swedish colleagues of Marduk and Dark Funeral. There seemed to be a lot more diversity in black metal to my ears, so I left the death metal scene behind and became fully engaged in black metal.

6. THE SMITHS - Louder than Bombs
Later on in my teen years, I had the feeling I had heard it all. All black metal sounded like something I had heard before. Same goes for all sorts of metal in those days. It was a fun ride, but I was done with it. I needed something else to get lost into, and when I passed by my sister's bedroom (whose taste in music is impeccable), I heard this strange tormented voice wailing. I asked her what the hell she was listening to, and when she gave me the album of The Smiths, my world cracked open. This music couldn't be further away from death, black, or doom metal, but it did resonate with me tremendously. I still get the same icy feeling from the music, and just like most extreme metal bands Morrissey was singing about spleen and angst. Only more well-versed. Years after The Smiths had split up, they still were a segue for me to explore very different kinds of music.

7. GODSPEED YOU! BLACK EMPEROR - F♯ A♯ ∞
It turned out that a mutual friend of my sister and I gave her some more music to listen to. Some new music he was really into. He gave me some stuff too, and it sounded so different then everything I heard before. I really had to push myself listening to the music he gave me. Then all of a sudden, the track Sad Mafioso out of the Godspeed You! Black Emperor debut album just reconfigured my whole brain. It clicked, and I "got" it. A new obsession was born. I went above and beyond in collecting everything post-rock.

8. MOGWAI- Happy Songs for Happy People
Of course I already knew Mogwai during the post-rock obsession days, but when the Happy Songs album came out, it did leave a strong impression on me. I remember it got mixed reviews. A lot of critics didn't like the more toned down approach they were trying out on that album. To me, it was the perfect album for that time. I've grown tired of the quiet-loud-quiet dynamics, and the Happy Songs album proved you could make a pretty moving album within the genre whilst trying something different. I always thought it to be very ironic that a genre that set out to undermine all rock conventions, was starting to crumble under their self-imposed conventions. The same feeling I had in my metal days was creeping up: I heard it all before. The Mogwai album shook things up a bit, and encouraged me to explore further and in more depth.

9. ISIS – Panopticon
The encouragement I got from Mogwai's Happy Songs album actually pushed me back into more metal waters. Experimental metal music, inspired by Tool and the likes, made me pick up Oceanic by a postmetal/sludge band. I was impressed, to say the least. I really liked the combination of post-rock elements with the doomy and groovy metal music I used to be so fond of. Yet, it wasn't until Panopticon was released that I was knocked out stone cold. This album actually sounded like the perfect culmination of everything I listened to before. Extreme metal, doom metal, post-rock, and downright just very intelligent music. It was through Panopticon that I discovered that metal music hadn't been simmering in the same old brew over and over again. No, a lot of interesting things were going on again. A lot of cross-overs between post-rock and black metal (like Agalloch) or even black metal and progressive rock (like Enslaved). It had a huge influence on me, and how I perceived music yet again. The seed of what I had in mind when starting with Consouling Sounds, is to be found in this album, and what it entailed to me on a personal level.

10. AMENRA - Mass II
Last but not least, we arrive at Amenra. After having discovered all these great bands and albums through Isis's Panopticon, I was wondering if there was something like that going on in Belgium. There was relatively little going on at that time. Or in any case: acts that really got to me. But then all of a sudden I stumbled upon Amenra. When I first heard From Birth to Grave, all the hairs on my arm started to move in rhythm with the music. It was so dark, so heavy and so utterly moving, I was sold instantly. The album's closing track Ritual to this very day gives me goosebumps. Shortly after that, Mass III was released, and I just couldn't believe it. This album was so complete, so awe-inspiring. On top of that, the band members made use of a very idiosyncratic way of presenting themselves, which gave the music a bigger aura. The band seemed more like a gesamtkunstwerk than just a music group. The music and the whole atmosphere resonated with every fiber in my body. And it still does. Amenra might just be one of the best bands ever. Knowing this, you might start to understand what a big deal it is to me to be able to be working with Amenra. When we got the opportunity to rerelease Mass II with Consouling Sounds for the first time on vinyl, this was larger than life for me. I will be forever grateful to be able to release the album that changed the way I looked at music. After Amenra, music isn't only the music, but also the artwork, the aura, the meaning, the feeling of being kindred,... It also meant the start of a fantastic relationship between myself and Amenra/Church of Ra. In effect, the Mass II album changed my life twice.
Photo Mike by Stefaan Temmerman
Didier BECU
13/10/2015
---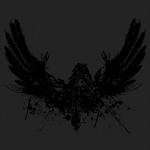 ---