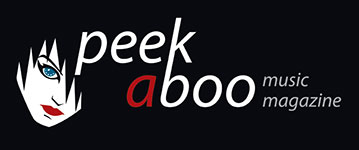 like this cd review
---
ELISA WAUT
Portraits And Landscapes
Music
•
CD
Indie
•
Pop
•
Rock
[82/100]

Starman Records
12/10/2015, Didier BECU
---
Let's go back to the year 1986. Life was beautiful then (well, millions of people were exposed to harmful radiation from the detonated nuclear power plant in Chernobyl) but how we wonderfully danced on the tune Four Times More by the Belgian band Elisa Waut. It all seemed so simple back then (which it obviously was not), but one spin on the radio by a famous DJ or once a week (and then never again) on television and before you knew it, a brand new Belgian hit was born.
We called it Belpop over here, and indeed, the band had enough to rule over the tiny country that is called Belgium. But let us be honest: the group that won the Rock Rally Contest in 1984 also had a front woman who made the hearts of many boys beat faster. Elsje Helewaut was worshiped by everyone, but after four albums Chery Derycke along with Hans and Elsje Helewaut decided to stop. The 90s would start without Elisa Waut...
At least in commercial terms. Together with her partner Chery, Elsje started an affiliate of the Body Shop and a bed and breakfast in Bruges, but there was also music, but of the spiritual kind (Ark). In all fairness, Elisa Waut seemed nothing more than just a memory from the 80s until the moment that the trio, after seventeen years, popped up with a brand new record: Portraits and Landscapes.

And to simultaneously answer two questions: Elsje Helewaut still looks enchanting after all these years, and the new CD is one of the best records of their repertoire, even one that is as strong as their debut in 1985. Really!

Portrait and Landscapes is pop music that needs to grow. The first time you think "well, this is okay", but before you realize, you keep on pushing the repeat button and after each listening the music has more and more impact.

The new disc contains twelve songs that easily can be described as twelve perfect pop songs. It is nothing more, but in the case of Elisa Waut this is how it has to be, as the band always was known for its quality pop.

The opener Blossom is the right track to start the album with, simply because it is a song like only Elisa Waut can make and that statement still means something today. Portrait has an 80's touch, while Come Back To Me is a great pop song that is both melancholic and a bit naughty. The Key is a nice up tempo song, and How Many Stars? has a dark Nick Cave side. Why Things Must Come To An End? (that title alone) is perhaps the best thing Elisa Waut has done, while I Do not Mind The Rain reminds you of the sadly forgotten soundtrack Sailors Do not Cry.

With Portait And Landscapes this Bruges trio prove that it is back, and how!
Didier BECU
12/10/2015
---
We draaien eventjes het geheugen terug naar het jaartal 1986. Het leven was mooi (nou ja, miljoenen mensen werden aan de schadelijke straling blootgesteld van een ontplofte kerncentrale in Tsjernobyl) en we dansten heerlijk op het deuntje Four Times More. Het leek toen allemaal zo simpel te zijn (wat het uiteraard niet was), maar een plaatje werd een paar keer op de radio gedraaid, het werd op televisie één keer per week (en daarna nooit meer) door Kurt Van Eeghem de woonkamer ingestuurd en voor je het wist was er wederom een wereldhit in België geboren.
We noemden het met trots Belpop. Het waren de plaatjes waar Gust De Coster ons van liet houden, en laten we maar meteen de waarheid boven water halen: het Belgische groepje dat in 1984 de Rock Rally won had een frontvrouw die menig jongensharten op hol liet slaan. Elsje Helewaut werd door iedereen aanbeden (en zelfs door Luc De Vos zaliger bezongen in Het Einde Is Nabij ), maar na vier platen stopten Chery Derycke samen met Hans en Elsje Helewaut er plotseling mee. De jaren 90 zouden zonder Elisa Waut zijn…
Ten minste op commercieel vlak toch. Elsje startte samen met haar partner Chery een filiaal van de Body Shop op, deed iets met een bed and breakfast in Brugge en maakte ook nog muziek, maar dan wel spirituele (Ark). Eerlijkheidshalve leek Elisa Waut gewoon een herinnering uit de jaren 80 te zijn geworden, tot op het moment dat er vanuit het niets, na zeventien jaar, een nieuwe plaat opduikt: Portraits and Landscapes.
En om meteen op twee vragen tegelijkertijd te antwoorden, Elsje Helewaut ziet er nog steeds betoverend mooi uit, en de nieuwe cd is één van de beste platen uit hun repertoire, eentje die zelfs zo sterk is als hun debuut uit 1985. Echt waar!
Portrait And Landscapes is popmuziek die je moet laten groeien. De eerste keer denk je "nou ja, dit is leuk", maar voor je het beseft, draai je de plaat grijs en krijgen de nummers na iedere beluistering meer en meer impact.
Je vindt op het nieuwe schijfje twaalf nummers die je gemakshalve als twaalf perfecte popnummers zou kunnen omschrijven. Meer is het niet, maar meer moet het ook niet zijn, want Elisa Waut stond nu eenmaal altijd garant voor kwaliteitspop.
Met de opener Blossom is het meteen raak: een nummer zoals alleen Elisa Waut het kan maken en dat betekent anno 2015 nog heel wat. Dat geldt ook voor het prachtige Portrait dat een vrij hoog eightiesgehalte heeft. Come Back To Me is een heerlijk popliedje dat tegelijkertijd melancholisch en een tikkeltje ondeugend is. The Key is een leuk uptempo nummertje, terwijl How Many Stars? een donker Nick Cave-kantje heeft. Why Must Things Come To An End? (de titel alleen al) is misschien het mooiste wat Elisa Waut ooit heeft gedaan, terwijl I Don't Mind The Rain wat herinneringen oproept aan de jammer genoeg vergeten soundtrack van Sailors Don't Cry.
Met Portait And Landscapes bewijst dit Brugse trio dat het nog lang niet is uitgeteld. Elisa Waut is terug (hoera!) en hoe!
Didier BECU
12/10/2015
---