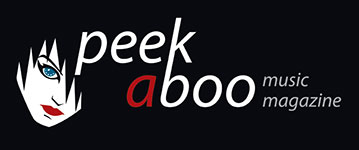 like this cd review
---
ELISA WAUT
Portraits and Landscapes
Music
•
CD
Indie
•
Pop
[82/100]

Starman Records
20/05/2015, Wim GUILLEMYN
---
It seems like the members of Elisa Waut (Elsje and brother Hans Helewaut + husband Chery Derycke) already live years outside the music business. Those who continued to follow them, know better. After Elisa Waut they had the project ARK that now stands on hold. Okay, attention and hits like on the albums 'Commedia' or 'Bloom Bloom' they don't get anymore, but the question is: do they want it...
After six albums the band fell apart because they had nothing to tell anymore. So, after a long sabbatical
fortunately there is again much to tell.
The result is a decent and mature album. Elsje Helwaut has still got a pleasant voice and she knows how to use it with a lot of nuance. The lyrics sounds very personal (eg 'Quiet Time at Home') and yet recognizable. Lyrics about relationships ('Slow', 'Come Back To Me'), the meaning of life and the search after your inner self ('Who Am I?').
Musically it is all well built withn a classical arrangement, with synths and programming by Hans, drums by Cesar Janssens, bass by Vincent Pierins and some other good guest musicians. Expect songs that are in line with the latest albums. Nicely and well built listening songs. Songs that will do well on a theatre floor.
'Blossom' is a nice song to start with and the first single. 'I don' t Want to Get Hurt' is just like 'Slow' a vivacious song. 'I Don' t Mind the Rain' is almost a pop rock song. Each song has some positive things: a good build, a nice lyric or enjoyable vocals… Also nice artwork and lyrics included. Nice!
Wim GUILLEMYN
20/05/2015
---
Het lijkt alsof de bandleden van Elisa Waut (Elsje en broer Hans Helewaut + echtgenoot chery Derycke) al jaren een leven zonder muziek leiden. Wie hen en hun nevenprojecten (bv. Ark) zijn blijven volgen, weet dat dit eigenlijk niet zo is. Ok, aandacht en hits zoals ten tijde van 'Four Times More' hebben ze al lange tijd niet meer gemaakt. Maar de vraag is of ze dat wel willen…
Na zes albums hield de band ermee op omdat hij uitverteld was. Blijkbaar heeft de lange sabbatical tot nieuwe inspiratie geleid. En we zijn enigszins verrast, maar ook wel blij met de release van hun nieuwe album.
Portraits and Landscapes is een rijp en degelijk album geworden. Elsje Helewaut heeft nog altijd de aangename en typische stem van vroeger en ze weet die heel genuanceerd te gebruiken. De teksten lijken heel persoonlijk (bv. 'Quiet Time at Home') maar toch herkenbaar. Teksten over relaties ('Slow', 'Come Back to Me'), de zin van het leven en de zoektocht naar wie je nu eigenlijk bent ("Who Am I?").
Muzikaal zit alles goed in elkaar. De songs zijn klassiek opgebouwd en uitgevoerd met o.a. synths en programming (Hans), drums (Cesar Janssens), bass (Vincent Pierins) en nog een rits goede gastmuzikanten. Verwacht nummers die eerder in het verlengde van hun laatste albums liggen. Mooie sfeervolle luistersongs die het goed zullen doen in het theater.
"Blossom" is een heerlijke opener. "I Don't Want to Get Hurt" is net als 'Slow' een mooi meeslepend nummer. 'I don't Mind the Rain' is haast een poprocknummertje geworden. Zo heeft elk nummer zijn mooie kanten: hetzij in de opbouw, hetzij in de zang of de teksten. Met mooi verzorgd artwork en een boekje met de teksten. Mooi!
Wim GUILLEMYN
20/05/2015
---