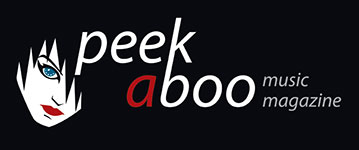 like this vinyl review
---
SEVERED HEADS
Since the Accident/ City Slab Horror
Music
•
Vinyl
Electronics
[90/100]

Medical Records
19/05/2015, Paul PLEDGER
---
Australia's Severed Heads had a brief spell of attention in the UK during the '80s with several intriguing, if occasionally disturbing, electronic releases on Red Flame imprint Ink, before broadening their clubbing horizons on Play It Again Sam and Nettwerk. Prior to this, lynchpin Tom Ellard had already unleashed a handful of cassettes and records on his own Terse Tapes, including the now infamous Blubberknife set.
Famed as much for having outlandish song-titles, a guitarist called Simon Insectocutor and being a considerably influential outfit, Severed Heads took no prisoners with their earliest material. Adolf a Carrot?, Alaskan Polar Bear Heater and Acid Fur sound like Venetian Snares or Nurse With Wound song-titles - and aren't so far removed from either in a musical sense. In fact, play all of these artists simultaneously and you may have some idea of the sheer beautiful prospect that awaits you on these two reissues.
By the time Since The Accident appeared in 1983, Ellard and cohorts Insectocutor and Garry Bradbury were several albums deep. Decidedly more 'pop' than its predecessors, STA is nonetheless more than just pretty melodies and charming beats. Club hit Dead Eyes Opened is irresistible techno in the loosest form and still fills dance-floors thirty years on, while A Million Angels and Godsong demonstrate the band's reliance on pure orchestrated polyphonic voices from the heavens.
But perhaps the real masterpieces here are the more repetitive cyclical and disturbing forays into the downright leftfield. Gashing The Old Mae West is quite possibly the greatest dance record of all time derived purely from sampled sounds and hand-built machines. There are no beats - this is all about creating a totally terrifying cacophony that, in its extended 23 minute form, might turn you into a gibbering wreck. But it seriously 'grooves' - I played this at a house party in the late '90s after airing Time Becomes from the Brown Album by Orbital (who are big Heads fans, doncha know?). I saw someone cry, enough said. Here it's just six and a half minutes. Another gem is the lengthy Brassiere, In Rome, a hypnotic mantra that gradually evolves into an almost religious experience. And if you fancy blowing your speakers, head to the proto dub-stepper House Still Standing - you have been warned.
Follow-up album City Slab Horror is no less inventive and just as absorbing, especially when blasted through decent headphones. Hell, you even get a reprint of one of many 'Tech Refs' that Ellard printed up (in the pre-blog days of fanzines) to explain roughly how each track was joined together. Fascinating stuff for the geek or the curious certainly but it's the music that counts. The big single on here is the wonderfully-monikered Goodbye Tonsils. Think early Human League, then think again as a rib-cage busting kick-drum drives the track over a cliff. Sampled voices are once again squeezed through the mangler on Spastic Crunch and beats descriptively take over on Spitoon Thud.
On CSH you get your fair share of 'catchy' melodies once more with more song-based tracks such as 4WD and Now An Explosive New Movie, while the opposite ends of the instrumental spectrum are explored with the elegiac We Have Come To Bless This House and the brain-battering dance cut Cyflea, Rated R.
Issued in late 2014, both albums appear to be resurfacing on a few retailer websites again and come stamped on impressive coloured vinyl with exclusive inserts (but no downloads). Occasional hiss aside, boy do they sound punchy in their newly-remastered form.
If you think that '80s electro-pop starts and ends with synth-pop, Depeche Mode or Soft Cell or becomes decidedly niche with the likes of Coil, Belgian New Beat or Chicago House, you'll need just a few minutes in the company of either (or both) of these utterly essential albums to persuade you that all of these styles converged on a string of very fine releases by Severed Heads. You can seek some of them out on the band's Bandcamp page here - I'd head to Clifford and Big Bigot if you really have to have digital, Commerz on CD for a decent career retrospective or otherwise hold tight for future vinyl activity (or the original eighties versions, of course).
NB - Word has it that the must-have double-LP document Clifford Darling, Please Don't Live In The Past, released after City Slab Horror but containing early Terse Tapes compositions, might see the light of day later this year. Now that really is something to look forward to.
This review also appeared on Flipside Reviews
Paul PLEDGER
19/05/2015
---