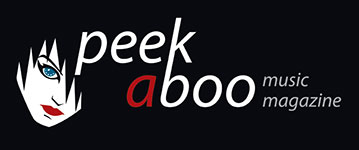 like this cd review
---
DIE WILDE JAGD
Die Wilde Jagd
Music
•
CD
Electronics
[70/100]

Bureau B
17/05/2015, Paul PLEDGER
---
Hailing from the German musical city Düsseldorf, home of Kraftwerk, D.A.F. and Die Krupps, it's not entirely surprising to hear the odd influence splashed across this duo's latest project. Named after a Germanic myth derived from long winter nights, Die Wilde Jagd (The Wild Hunt) isn't quite as dark, foreboding or indeed as wild as the name suggests.
Naggingly insistent, repetitive, slightly dubby, spaced out, mainly instrumental, hypnotic, retro and occasionally funky (as on the wonderfully-titled Torpedovogel), this is a stoner's paradise. Ralf Beck and Sebastian Lee Philipp share a love of electronica and drama through old machines, effects and the theatre, making this self-titled opus a drip-fed synthesis of mood music and menace. Durch Dunkle Tannen unsettles with bold timpani and austere German monotone, Der Elektrische Reiter stomps stridently under a neo-industrial fug of echoey drums and sinister Chinook samples and opener Wah Wah Wallenstein reminds this listener of Caribou with its minimalist gait and gradual build-up.
The nearest to verse/chorus/verse/chorus we get is on the melancholic Morgenrot, an acoustic ballad set against a backdrop of chilling portent, while Der Meister musically recalls Depeche Mode or Maps, but with vocals twisted into backward speech then morphed into something resembling a song - it's an album highlight, one of many. Die Wilde Jagd courts DNA drawn from urban sprawl and past masters of electronica and while not setting the world on fire, at least makes it a warmer place to be.
This review also appeared on Flipside Reviews
Paul PLEDGER
17/05/2015
---