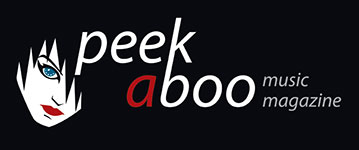 like this cd review
---
MARTIN GORE
MG
Music
•
CD
[80/100]

Mute
14/05/2015, Paul PLEDGER
---
Previous solo albums from the Depeche Mode lynchpin have involved quirky cover versions ranging from Durutti Column through to Nick Cave via David Essex. Some choices worked, some clearly didn't and a third album of the same might have been pushing it.
Thus his first lone work since 2003 is quite an event for Gore - entirely instrumental, MG is a considerable body of work that is an amalgam of juxtapositions. Icy yet warm, intricate and simplistic, sinister but approachable, no two pieces are the same yet the whole album blends into one electrifying soundtrack.
Pinking sounds like Autechre, Exalt and Elk resemble Aphex Twin, Crowly reminds this listener of Orbital at their most glacial and there's some Eno, Frahm and Vangelis in the mix. But don't think this album is plagiarism - there is definitely Martin Gore's darker contribution to Depeche Mode scrawled all over this double set. In fact, this supersedes recent Mode releases by some margin, making me wish the band would give this man free rein to deliver his darker side more often.
A soundtrack for high-rise urban jungles, stark windswept wastelands, an post-armageddon landscape, a deserted island coastline, MG is an album that transports you to wherever you yearn to be and Gore is rightly proud of it.
This review also appeared also on Flipside Reviews.
Paul PLEDGER
14/05/2015
---