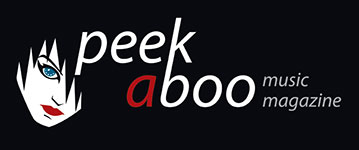 like this cd review
---
POPUL VUH
Kailash
Music
•
CD
[80/100]

Soul Jazz Records
11/05/2015, Paul PLEDGER
---
The late-departed frontman of Popol Vuh might have been disregarded as a dream-state hippy by some but Florian Fricke's stylised instrumental work really does, respectfully-speaking, have its head-in-the-clouds.
Inspired by Fricke's spiritual voyage to the Tibetan mountains, Kailash pulls together some frankly gorgeous blissed-out piano works, some unreleased improv work discovered by the Fricke estate and the soundtrack to the film of his own personal pilgrimage to the Tibetan roof of the world, the Throne of the Gods.
Close your eyes and you too can be transported to the 22,000ft Kailash mountain, a formidable spiritual behemoth of stone in the Transhimalayan outcrop with a 30-mile long path traversing it. The documentary follows the journey of its makers Fricke and co-founder of Popol Vuh Frank Fiedler and visualises what both experienced during their fulfilling ascendency many years ago.
The CDs are split into Piano Recordings, which incorporates three-piece suite Spirit Of Peace plus various attractive ambient improvisations that recall Cornelius Cardew, Wim Mertens or the more recent works by Nils Frahm, plus the Kailash soundtrack which is a far more rewarding prospect. Fricke's admiration of religious ethnic music was no secret but availability of his compositions has previously been rather scant. On Kailash, he captures the serenity and isolation of the landscape around them, fusing found sound with traditional wind instruments, voice and blissed-out keyboards. Last Village isn't far removed from David Sylvian's solo instrumental work, or Aphex Twin's SAW series, while Valley Of Gods and Buddha's Footprint hint at Bill Nelson, Brian Eno, Dead Can Dance or Edgar Froese.
Popol Vuh's influence across musical spectrums is often under-rated and over looked with preference often given to Tangerine Dream, Eno & Cluster and Kraftwerk. However without them, Germany's so-called Krautrock scene might well have appeared far less three-dimensional. Fricke's contribution remains priceless with Kailash a fitting legacy.
This review also appeared also on Flipside Reviews.
Paul PLEDGER
11/05/2015
---