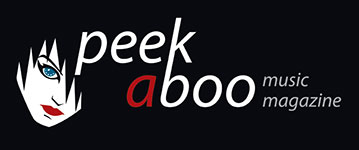 like this cd review
---
EREB ALTOR
Nattram
Music
•
CD
Doom
•
Metal
•
Prog
[82/100]

Cyclone Empire
08/05/2015, Wim GUILLEMYN
---
Scandinavian and all kinds of metal… Is it something in their DNA or can they just better sell their goods? Because of all kinds: In our regio's there are also pretty good ( not also well known) metal bands. Anyway, Ereb Altor comes also from the high north: Sweden. Founded in 2008 by Ragnar and Mats of 'Isole'.
They bring, what they call, 'Scandinavian Viking metal'. A very vague term. I would rather call their music: epic and progressive metal hymnes. Concrete: you get dark and metal parts interspersed with atmospheric doom pieces. The lyrics are based upon stories and legends from the Norse mythology and dark legends in Sweden. The sing with two kinds of vocals: clean and dark grunt vocals. Something that worked really well on this music here.
'The Son of Vindsvalr' is atmospheric piece to start the album. 'Midsummarblot' has sferic and melodic guitarplay and intriguing vocals. Nice song. 'The Dance of the Elves' begins as a folk traditional and burst into an metal ballad with a high hymn level. Not too corny or too predictable. 'Dark Waters' has more spice and some grunts in the chorus. Also some nice guitar and drumparts. Efficient and all well placed. 'Across the Giant's Blood' is a strong song. Nice build up, very descent drumwork and fine vocals. Closing song 'The Nemesis of Frej' is the longest and the strongest song on this album. It begins as a dark metal song and halfway it stopped for an semi-acoustical part which goes over to the last more melodic piece of the track.
This fifth full album sounds productional more homogenic and polished than their previous work. It could gain more public. It also sound less like 'Isole' and 'Bathory' (where they always be compared with). There are no strong virtuosity parts or special tricks on the album but it's the collective that makes the album strong. All well skilled, catchy and nice build up. Nice album.
Wim GUILLEMYN
08/05/2015
---
Scandinavië en allerhande soorten metal. Zit het in hun genen? Of kunnen ze het gewoon beter verkopen dan hier in de lage landen? Want eerlijk is eerlijk: hier zitten ook (deels onbekende) goede bands. Hoe dan ook, ook deze band komt uit het hoge noorden, uit Zweden en werd opgericht in 2008 door Ragnar en Mats van 'Isole'.
Ze brengen 'Scandinavian Viking metal', zoals ze hun muziek zelf omschrijven. Ik heb daar een beetje moeite mee aangezien dat een term is die inhoudelijk nogal vaag is. Ik zou hun composities eerder epische en progressieve metal hymnes noemen. Concreet krijg je hardere passages te horen, afgewisseld met zachtere atmosferische en melodieuze fragmenten. De teksten vertellen over oude Noorse en donkere Zweedse sagen en legendes. Er wordt ook gezongen: afwisselend donkergruizig en clean. Dat werkt goed hier, vind ik.
'The Son Of Vindsvalr' is een sfeerstukje dat het album opent. 'Midsummarblot' heeft sferisch en melodisch gitaarspel en een inttrigerende zang. Mooi nummer. 'The Dance of the Elves' begint als een folk traditional die dan openbreekt in een metal ballade met een hoog hymnegehalte. Niet te melig of te voorspelbaar. Goed gedaan. 'Dark Waters' heeft meer pit en de zang in het refrein heeft wat grunts. Hier en daar ook mooie gitaarlijnen en dito drumpartijen. Allemaal heel efficiënt en mooi op zijn plaats. 'Across The Giant's Blood' is een sterk nummer. Mooie opbouw, heel degelijk drumwerk en fijne zang. Afsluiter 'The Nemesis of Frej' is het langste en het sterkste nummer van dit album. Het begint als een ferm zwart metalnummer om na vijf minuten stil te vallenen plaats te ruimen voor een semi-akoestisch tussenstukje dat in de melodielijnen doorklinkt tijdens de herneming/outro van het nummer.
Dit vijfde album klinkt productioneel iets homogener en gepolijster dan het vorig werk en kan een breder publiek aanspreken. Het album klinkt ook iets minder als 'Isole' of als 'Bathory' (waar ze al sedert hun ontstaan mee vergeleken) en vooral sterk, zonder dat je kan zeggen dat er spectaculaire of virtuoze tracks op staan. Maar alles is heel degelijk, ligt goed in het gehoor en is vakkundig gemaakt. Fijn albumpje.
Wim GUILLEMYN
08/05/2015
---