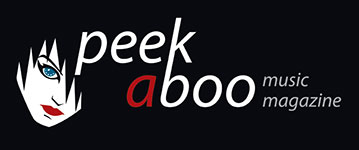 like this vinyl review
---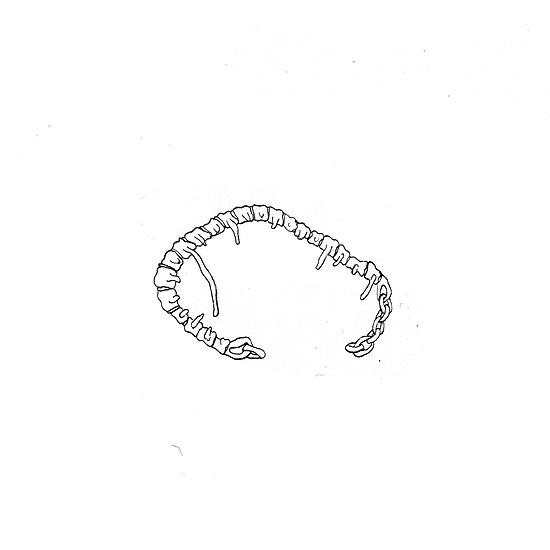 HEXENSCHUSS
Hexenschuss
Music
•
Vinyl
Electronics
•
Industrial
•
Noise
•
Post Punk
•
Psychedelic
[65/100]

Self-released
06/05/2015, William LIÉNARD
---
Hexenschuss is a project of Assi Weitz (JAP) and Gil Luz (Mambas) and saw the light in 2013. Their first self-released album dates from late last year and they call their style a confluence of moronic musical lines accompanied by progressive beats, seasoned with synths and effects, while the English press described their style as a mix of live electronics with psychedelic and post-punk elements. The new album (LP & free digital download) contains nine instrumentals.
Boulevard begins with calm sounding drums and electronics, dark and understated, and becomes a carpet of vivid and warm electro sounds, interspersed with short fragments of soft creaking noise. It takes only two minutes. Lambshake starts roaring and then gets a midtempo beat and high-sounding electronic echoes, while the equally short Magical Mystery Detour floats on dark drones, topped with synths that sound like an electronic harpsichord, which are washed away by hard and repetitive drones. Ornament of Surprise sounds dark, menacing and repetitive, with gusts of distorted and industrial drones. Rosh Kabir is based on a distinctive electro thump and whispering electronics, hectic, nervous and punching.
Even Gvirol gets the throbbing beats of Lambshake and builds with screaming, wailing drones and electronic bickering which decays to abrasive noise, without being deafening. Frisbee has fast electro beats, buzzing synth drones and melodic piano-like sounds and evolves into a solid mid electropop song with loud drones and nervous electro. Duwen chooses a similar path with lilting electronic overtones, quiet, repetitive and measured, and is only in the end a bit dangerous with stretched patches of metallic drones and noise. Finally, Cry Hard begins quieter than the title suggests, with an emphatic piano, whistling electronics accents and fast drums and then – as usual in this genre – a predictable ending with a multitude of dark and less dark drones for the coda.
We've heard it all before, and the effect is no less predictable than in the repertoire of similar bands, but the fans love it and hopefully they find it exciting and original as well.
Tracklist:
1. Boulevard
2. Lambshake
3. Magical Mystery Detour
4. Ornament of Surprise
5. Rosh Bakir
6. Even Gvirol
7. Frisbee
8. Duwen
9. Cry Hard
William LIÉNARD
06/05/2015
---
Hexenschuss is een project van Assi Weitz (JAP) en Gil Luz (Mambas), dat in 2013 het daglicht zag. Hun eerste zelf gereleasete album verscheen eind vorig jaar en zelf noemen ze hun stijl een samenloop van debiele muzikale lijnen vergezeld door progressieve beats, gekruid met synths en effecten, terwijl de Engelse pers hun stijl beschreef als een mengeling van live electronics met psychedelische en postpunkelementen. Het nieuwe album (lp & gratis digitale download) bevat negen instrumentals.
Boulevard begint met rustig klinkende drums en elektronica, donker en ingetogen, en wordt een tapijt van levendige en warme electro sounds, afgewisseld met korte fragmenten van zacht krakende noise. Het nummer duurt jammer genoeg slechts twee minuten. Lambshake begint brullend en krijgt dan een midtempo beat en hoogdravende elektronische echo's, terwijl het even korte Magical Mystery Detour drijft op donkere drones, overgoten met synths die klinken als een elektronische klavecimbel, dat word weggespoeld door luide en repetitieve drones. Ornament of Surprise klinkt donker, dreigend en repetitief, met vlagen van vervormde en industriële drones. Rosh Kabir is gebaseerd op een leuke electrodreun en fluisterende elektronica, hectische, nerveus en stompend.
Even Gvirol neemt de ronkende beats van Lambshake over en bouwt voort met schreeuwerige en loeiende drones met in de ondertoon elektronisch gekibbel dat vervalt tot schurende ruis die nooit resulteert in oorverdovende noise. Frisbee krijgt snelle elektrobeats, brommende synthdrones en welluidend pianoachtig toetswerk en evolueert halfweg tot een stevig elektropopnummer met luide drones en nerveuze elektroklanken. Duwen tapt uit hetzelfde vaatje met zangerige elektronische boventonen, rustig, repetitief, afgemeten en is alleen op het einde een klein beetje gevaarlijk met langgerekte flarden metaalachtige drones en noise. Afsluiter Cry Hard begint rustiger dan de titel laat vermoeden, met nadrukkelijke piano-aanslagen, fluitende elektronica-accenten en snelle drums en dan de in dit genre gebruikelijke en lichtjes voorspelbare overgang naar een veelheid van donkere en minder donkere drones voor de coda.
We hebben het allemaal eerder gehoord en de uitwerking is niet minder voorspelbaar dan in het repertoire van vergelijkbare bands, maar de fans vinden het hopelijk allemaal spannend en origineel.
William LIÉNARD
06/05/2015
---