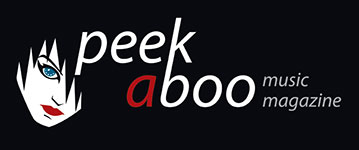 like this cd review
---
ENCEPHALON
Psychogenesis
Music
•
CD
Electro
[90/100]

Dependent
04/05/2015, Britta Tabrit
---
After their debut album "Transhuman Condition" in 2011, the guys of "Encephalon" ended 3 years of creativity and released their second album "Psychogenesis".
The Canadians from Ottawa, combine melodic electro and Metal elements with profound meanings. Matt (vocals, programming, production), 5am (programming, production) and Alis (keyboards, visual multimedia) are definitely one of my "insider's tips" ! So let's get down to work.
"Psychogenesis" is a 12track album. It comes as a limited edition box version of the record with quality bonus tracks and exclusive album art postcards as collectors items on top of the regular version of the album.
"Psychogenesis Zero" - This opening song is quite an ear-catcher. Mostly instrumental, theatrical and decorated with an electronic voice. Makes you snoopy for the rest of this album!
"Desertropolis" is an interesting dark wave song. Reminds of the old "Dance or Die" songs I used to love in the 1990s! Of course, modern technical equipment provides a clearer sound than the one you had back in the days. But the track is really kind of an "oldschool" time journey and creates a certain sense of déjà vu. Really well done!
"Illuminate" is the name of track 3 and simply… WOW ! After the first two songs I expected something different. Something slower and staid. But this one is really a thunderstorm. Fast and simple beats and an infectious rhythm make you jump off the chair and dance.
"Outbreaker" is an electronic Metal song (if there's something like that). It sounds like guitars and drums used in the Hard & Heavy genre. Also the shouting of the singer is typical Metal style. Honestly an absorbing experience – and a mix worthwhile listening to. Electronic headbanging, let's do it!
The next one on the album is "Starscorch". A galactic trip to the universe out there. Almost rocking, this track takes you out of time and space. This song points out the great variety this project has to offer!
"Genomica" sounds like a sequel of the previous song. Or is it just a stopover? A female voice, switching between soft and determined, and a minimalist instrumentalization – a feeling of being lost in a dream world.
After this short reprieve "Only Biological" overruns the listener. Another Electro-Rock meteorite to come crashing down on us.
Let's talk about my favorite track: "The Ultimate Breed". When I listened to it, I felt like "OMG, that's awesome!" A fascinating EBM mix, Dark Wave and Future-Pop. And maybe some Post Punk influences as well; The Chameleons or Bauhaus say Hello! I guess this is one of my good-mood-songs now ~ thanks a bunch Encephalon!
With "Malkuth" they hit the break again. Electro-guitars and a voice that comes close to Marilyn Manson's. Well, OK, also kind of a Type O Negative – memory here. But this is in no way negative! This gives variety over and over again!
"Ecophagy" (Nephilim pt 1) is an epic anthem. A monstrous opus that ceaselessly hammers you home. Together with "The Descent" (Nephilim pt 2), which is more electronic but nonetheless it's just as dazzling, the two tracks lead over to the last song on this album.
"Atom & Eve" is not the dancefloor killer you might expect. Again the Metal impact is obvious. This track is a dignified conclusion for this diversified album.
I can really advice this album to everyone interested in Dark Wave and Bat Cave!
It's definitely worth to check Encephalon's pages as well:
Facebook: https://www.facebook.com/encephalon.ca?fref=ts
Homepage: http://www.encephalon.ca/
Soundcloud: https://soundcloud.com/encephalon/sets/psychogenesis-previes
Youtube: https://www.youtube.com/channel/UCBQeWnOXE_2WwGGzAjRNkgA
Britta Tabrit
04/05/2015
---