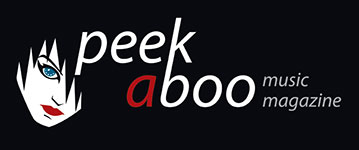 like this cd review
---
CHRIST
Tower
Music
•
CD
Ambient
[80/100]

LíOeil du Tigre
29/04/2015, William LI√ČNARD
---
CHRIST is a band from Montreal. The group debuted in 2014 and shared the stage with Godspeed You! Black Emperor shortly after. Later this spring, they begin their first extensive tour of North America (along with Cult of Luna) and they just released their first full album Tower, containing four long instrumental compositions.

The over 12-minute long Sine kicks off with slow and atmospheric guitar drones, melodic, warm and melodious, with a firm nod towards Pink Floyd. Harmless, but beautiful with halfway quiet drums and floating synths that complement the atmospheric sound scape. Rope follows almost seamlessly with voices and guitars that sound like dreamy church bells, and evolves over time to good sounding guitar drones: warm, emphatic, thin and ethereal. It sounds very nice.
Planer begins with dark guitar drones, emphatic drums and squealing electronics. The pace is higher than in the two previous compositions and the sound is a lot more dangerous, almost industrial, turning crescendo after a while with a short far away vocal in the mix. The more than eleven minutes long Ornament chooses a much quieter path, focusing on atmospheric and melodic guitars and cautious synth sounds.
Tower of CHRIST sounds nice and is highly recommended.
Tracklist:
1. Sine (12:08)
2. Rope (10.25)
3. Planer (7:49)
4. Ornement (11:19)
William LI√ČNARD
29/04/2015
---
CHRIST is een band uit Montreal. Het gezelschap debuteerde in 2014 en stond sindsdien op het podium met o.a. Godspeed You! Black Emperor. Later dit voorjaar beginnen ze aan hun eerste uitgebreide tournee door Noord-Amerika (samen met Cult of Luna) en nu is er alvast hun eerste full album Tower met vier lange instrumentale composities.
Het ruim 12 minuten durende Sine bijt de spits af met langzame en atmosferische gitaardrones, melodisch, warm en welluidend, met een flinke knipoog richting Pink Floyd. Ongevaarlijk, maar wondermooi met halfweg rustige drums en zweverige synths die het atmosferisch geluidsbeeld vervolledigen. Rope sluit bijna naadloos aan met stemmen, en gitaren die klinken als dromerige kerkklokken en die na verloop van tijd evolueren tot nadrukkelijke, maar altijd goed klinkende gitaardrones, warm, nadrukkelijk en tegelijk ijl en etherisch. Klinkt heel erg mooi.
Planer begint met donkere gitaardrones, nadrukkelijke drums en piepend elektro. Het stuwende tempo ligt hoger dan in de beide vorige composities en het geluid klinkt een stuk gevaarlijker, haast industrial, en gaat na vijf minuten crescendo met een korte zangpartij die evenwel niet nadrukkelijk door de muziek is gemixt. Het meer dan elf minuten durende Ornament kiest opnieuw een veel rustiger pad, met de nadruk op atmosferische en melodische gitaren en voorzichtig synthgeluid.
Tower van CHRIST klinkt mooi en is een aanrader.
William LI√ČNARD
29/04/2015
---
---