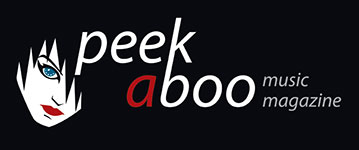 like this article review
---
JOHN LYDON
Anger Is An Energy
Article
28/04/2015, Paul PLEDGER
---
Before a gig, it's always nice to unexpectedly 'bump into' the performer you've just paid to see. Tonight was no exception. Standing in a 100 yard long queue already snaking its way along the otherwise faceless Oxford Street, John Lydon's familiar bark split the twilight air as he leaned out of his car window driving past the rear of the waiting line, jokingly shouting, "Go 'ome will ya? Go on, go 'ome...". No chance mate.
Sex Pistol and Pil punk catalyst and provocateur John Lydon's new autobiography is, in its new paperback form, in excess of 500 pages long. Which may go some way to explain why patient host Miranda Sawyer and the 300 Rotten devotees were treated to almost two hours of script-less chaos during the evening - after nearly forty years in business, John clearly has much to say. And thank heavens for that. When I say two hours of questions (about twenty), I also mean two hours of answers (around a hundred). Well, what did you expect? Lydon isn't the type to answer just 'yes' or 'no' or even 'I'll have a think about that'.
Anger Is An Energy (My Life Uncensored) is indeed a captivating read. If you haven't already bought it or weren't one of the lucky recipients of a limited edition 'stamped' copy dished out after last night's candid free-for-all Q&A, take a leaf out of Lydon's book and, er, buy Lydon's book. There's humour, both black and insightful, there's self-effacement and glowing self-appraisal mixed with fortitude and, yes, anger. Much anger. But also energy. Much energy.
Tonight there were all these things, plus some genuine laugh-out-loud moments, as host Miranda Sawyer attempted to steer the whole evening in the same direction as her subject. With carefully chosen questions previously submitted online by ticket-holders and guests, plus a few 'lucky-dips' thrown in for good measure, Lydon's demeanour was relaxed throughout, although he was probably sweltering under the radiance of the 100 Club's unforgiving lights and the odd brandy sweat.
Topics ranged from being London Irish ("the Irish didn't wanna know in them days"), what song he'd like to have covered ("Devil Woman by Cliff Richard") and what he thought of a few other less fortunate figures than himself (on Jimmy Pursey - "Poor Jimmy, he was a trier wasn't he...?"). His answers were mostly erudite, often trailing off into playful monologue or brash toilet humour, sometimes interspersed with early memories and the meningitus that erased many of them. He expanded on his self-education from books ("the library was my church") and regaled incidents involving luckless Sid Vicious, whose mother copped the majority of his rare displays of verbal bile this evening ("she bought him smack"), along with UKIP and Jimmy Saville.
Lydon's rhetoric and candour is instantly likeable when he's on form and not surprisingly, he had three-hundred plus souls in the palm of his hands all night. Sure he has a book to promote but tonight went further than self-promotion to the converted - it was all about being a part of 'a family'. The moment when 'Yorkshire Claude' was invited by John to climb onstage and proudly flash his tattoo to all and sundry. The point where Lydon signed someone's leg-in-plaster - you got the feeling this good shepherd was genuinely moved by proceedings and proud of his flock. Refreshingly, the night belonged to the audience.
He apologized to Sawyer for having persistently talked over her, before answering one more question.
"What would you have done if punk hadn't happened?".
"Punk!", came the decisive smiling reply.
Anger Is An Energy is out now, published by Simon and Schuster.
This article also appeared on Flipside Reviews.
Paul PLEDGER
28/04/2015
---