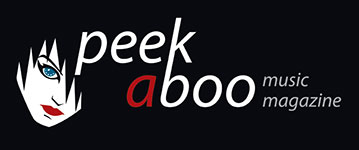 like this cinema review
---
JAFAR PANAHI
Taxi Teheran
Movie
•
Cinema
Arthouse
•
Comedy
[89/100]

Imagine Films
27/04/2015, Didier BECU
---
As far as we know Taxi Teheran is the sole movie that has no end credits. Director Jafar Panahisimply simply had no other choice because the Iranian government has forbidden the director to make films during the next 20 years, because he refused to obey the rules that are set by them. Everything has to be done in secret, with of course lots of risks. So far the director succeeded in working this way as Taxi Teheran is after This Is Not a Film and Closed Curtain his third movie that's been directed in that way. And with success. Apart from great reviews, Taxi Teheran also won the Golden Bear for best film during the last edition of the Berliniale. Even if you're not keen on the subject or on this type of movie, you must admit that he deserves the award for his courage only.
Because of the prohibition, Panahi was forced to film his movies in the most unusual (secret) manner. This time he has built a camera inside a taxi that drives around the streets of Teheran. During 80 minutes Panahi is a taxi driver (although some of the passengers recognize him) who introduces us to some personages that enter his cab and who learn us something about the contemporary Iranian society. This approach has lead to a very unique piece of cinema. Sometimes it is a bit vague whetherf the scenes are played or not, but whatever they are, you can't escape the criticism on the Iranian government. Has the death penalty lead to lesser criminality? What about the health security? These are all heavy subjects, but it never feels that way. It's touching to see that Jafar Panahi has added his own situation and passion (the movies) in Taxi Teheran. One moment a guy enters the cab who offers Panahi some arthouse classics on illegal DVD's. For use it seem so logic, but Iranians who want to see the latest Woody Allen almost have to walk the same path as a junk who wants his dose of heroin. It even gets more personal when he picks up his niece at school. The child is happy as she must make a film for school. And of course, who can help her better than her own uncle who is a director? The only letdown is that the girl has been given a list with rules she must respect to make her movie "acceptable". When she reads those rules, she isn't aware that these are the rules that Panahi refuses to obey.
Don't be scared of the subject, as you probably never saw a movie about (healthy) voyeurism in such a way. The film deals about heavy subjects, but Panahi wraps them in a comical (almost burlesque) way. If Taxi Teheran is not the best movie of 2015, then it's definitely the most original one. Now in the theatres.
Didier BECU
27/04/2015
---
Taxi Teheran is zover wij weten de enige film die geen aftiteling heeft. Regisseur Jafar Panahi heeft geen andere keuze, want de Iraanse cineast kreeg een straf opgelegd waardoor hij twintig jaar lang geen films meer mag maken. Alles moet dus in het geheim gebeuren, en natuurlijk met de risico's die daaraan zijn verbonden. Tot dusver is Panahi daar vrij goed in geslaagd want Taxi Teheran is de derde film na This Is Not a Film en Closed Curtain die hij op deze manier maakte. Met succes. Zijn laatste prent behaalde naast een resem lovende kritieken ook in Berlijn de Gouden Beer voor beste film. Zelfs al word je niet bepaald wild van deze heerlijke brok kritiek, moet je alsnog toegeven dat voor zijn moed alleen zo'n prijs meer dan verdiend is.
Wegens het verbod wordt Panahi gedwongen om zijn film op een bijzondere wijze te maken, deze keer deed hij dat door een cameraatje in het dashboard van een taxi in te bouwen. In een tijdspanne van 80 minuten leidt de regisseur je, vermomd als taxichauffeur (ook al herkennen heel wat mensen hem), door de straten van Teheran. Dat levert een imponerend stukje cinema op. Niet alleen omdat je op een unieke wijze het straatbeeld van de Iraanse hoofdstad ziet, maar de dialogen die zich in de wagen afspelen zetten de kijker aan tot nadenken. Het is soms koffiedik kijken of de scènes gespeeld of echt zijn, feit is dat de (speelse) kritiek op het Iraanse beleid staat als een huis. Zorgt de doodstraf ervoor dat er minder criminaliteit is? Hoe zit het met de gezondheidszorg? Het zijn telkens loodzware onderwerpen, maar zo voelt het niet aan. Jafar Panahi kon het ook niet laten om zijn eigen grote liefde (de film) in Taxi Teheran te verwerken. Zo stapt er op een bepaald ogenblik een kerel de taxi binnen die arthousefilms aanbiedt die in Iran onverkrijgbaar zijn op illegale dvd's. Voor ons lijkt het allemaal zo eenvoudig, maar wie in Iran de nieuwste Woody Allen wil zien, moet bijna dezelfde weg afleggen als die van een junk die een dosis heroïne wil. Nog persoonlijker wordt het wanneer zijn nichtje de taxi instapt. Het kind is laaiend enthousiast over het feit dat zij voor school een film moet maken. Wie kan haar beter helpen dan haar eigen oom die zelf regisseur is? Alleen heeft het meisje een lijst met regels gekregen waaraan een "vertoonbare" film moet voldoen, het zijn stuk voor stuk wetten die Panahi in zijn eigen films aan zijn laars lapt.
Laat je vooral niet afschrikken door het onderwerp, zelden zag je een film met (gezond) voyeurisme op zo'n luchtige manier. De film hekelt wel zware problemen, maar Panahi doet het op een humoristische (bijna burleske) manier. Indien Taxi Teheran niet de beste film is van 2015, dan is het zeker de origineelste. Nu in de bioscopen.
Didier BECU
27/04/2015
---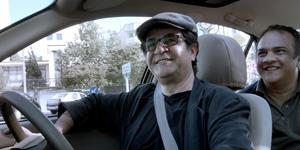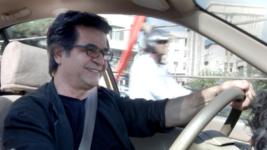 ---