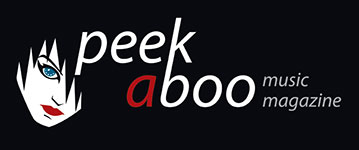 like this movie review
---
YIMOU ZHANG
Coming Home
Movie
Drama
•
World Cinema
[76/100]

LumiŤre
26/04/2015, Didier BECU
---
No one can say how many people exactly died, but from 1966 around 18 till 45 million people were killed in China during the Cultural Revolution. People who refused to follow the Mao laws were sent to work camps. According to the Chinese government it was necessary to eliminate all capitalistic elements to obtain an ideal communist community. Anyone who dared to criticise was marked as an enemy, and so lots of intellectuals were arrested (and most of them never showed up again). Even these days when the political climate has changed, it is difficult for directors to say something about those dark times. Zhang Yimou, who belongs to the so-called Fifth Generation (directors who actually dare to say something about Chinese history without glorifying it) was aware that it was better to make an introvert drama instead of directing a rebellious statement that automatically would have been banned.
In a way you can say that Coming Home is also a homecoming for the filmmaker himself as after directing flamboyant martial arts classics like Hero and House Of Flying Daggers, Yimou returns to his roots of social drama from his early days (Ju Dou or Raise The Green Lanterns). Commercially this is perhaps not the brightest decision as Coming Home didn't evoke an earthquake in the movie theatres, if it ever got there! Just like in his previous movie The Flowers Of War with Christian Bale, that also flopped, this drama is also based on a book by Geling Yan (The Criminal Lu Yanshi).
During the Cultural Revolution Feng Wanyu (Gong Li) life is torn apart when her husband Lu Yanshi (Chen Daoming) is sent to a work camp. The poor sod can escape, but within some days he is captured because his own daughter Dandan (Zhang Huiwen) betrays him. Her mother can never forgive her that she prefers the Chinese laws above the love of her own father. Years later, after the Revolution, Feng comes home, but his wife who suffers from amnesia, doesn't recognize her beloved husband.
Coming Home is an introvert drama. How touching and dark the facts might be, Yimou never digs into the whereabouts of Yanshi. For the director, the imprisonment is just a historical (almost cold) fact that breaks a family in two. Gong Li who is often called Yimou's muse star and she plays the tormented woman whose life is destroyed by politics. Most of the scenes are recorded in grey colours, but the majestic ballet parts once again show what a master in colours Yimou really is.
Coming Home was sadly enough neglected in the theatres, but you can give the movie a second chance on DVD, which is now out on Lumière.
Didier BECU
26/04/2015
---
Vanaf 1966 kwamen er in China gedurende de tijdspanne van tien jaar naar schatting (over het juiste aantal wordt er heel wat getwist) 18 tot 45 miljoen mensen om. Wie niet volgens het Rode Boekje van Mao leefde werd zonder medelijden naar een werkkamp gestuurd. Een communistische maatschappij was alleen maar mogelijk door alle kapitalistische elementen te elimineren. Wie ook maar één woord kritiek gaf werd als vijand beschouwd waardoor heel wat intellectuelen voor het geringste woord werden opgepakt. Het is voor cineasten nog altijd moeilijk om dit onderwerp te belichten. De gerenommeerde Zhang Yimou behoort tot de Vijfde Generatie (cineasten die het oude regime wel eens durven hekelen), toch is het overduidelijk dat hij zich enigszins wil beheersen, zodat dat zijn nieuwste werk niet verdoemd was om onmiddellijk te worden verbannen.
Coming Home is ook een terugkeer voor de filmmaker zelf, want na de flamboyante martialartsklassiekers Hero en House Of Flying Daggers grijpt hij terug naar het sociale drama zoals we dat van hem leerden kennen in Ju Dou of Raise The Green Lanterns. Commercieel bekeken is dit waarschijnlijk geen al te slimme zet omdat dit drama het amper een paar weken in de zalen (als die daar al kwam!) volhield. Net zoals zijn vorige film The Flowers Of War met Christian Bale (dat ook voor geen meter liep) is ook deze prent gebaseerd op een boek van Geling Yan (The Criminal Lu Yanshi).
Tijdens de Culturele Revolutie wordt de echtgenoot van Feng Wanyu (Gong Li) naar een kamp verbannen. Lu Yanshi (Chen Daoming) kan ontsnappen, maar wordt binnen de kortste keren door zijn bloedeigen plichtsgetrouwe dochter Dandan (Zhang Huiwen) verraden. Als jaren later de Revolutie voorbij is, keert Feng terug, maar omdat zijn vrouw aan geheugenverlies lijdt, beseft ze niet dat haar echtgenoot opnieuw aan haar zij staat.
Coming Home is een introvert drama. Yimou graaft niet diep in het hoe of het waarom van de ballingschap, het is gewoon een geschiedkundig feit dat een gezin uiteendrijft. Gong Li met wie Yimou steeds samenwerkt, schittert in haar rol als getormenteerde vrouw die haar dochter niet kan vergeten dat ze haar vader aan de galg heeft gepraat. Alhoewel de film grotendeels is opgenomen in grijze, vale kleuren, zijn er ook de majestueuze balletscènes waarin de cineast net zoals tijdens zijn hoogdagen van House Of Flying Daggers met kleuren tovert.
Coming Home werd jammer genoeg door het bioscooppubliek vergeten, maar kan dat goedmaken door deze parel op dvd (op Lumière) een kans te geven.
Didier BECU
26/04/2015
---
---