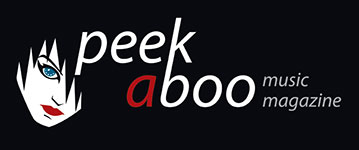 like this movie review
---
CARL FRANKLIN
Bless me, Ultima
Movie
World Cinema
[61/100]

SONY SPHE
10/04/2014, Didier BECU
---
Maybe it seems strange that a movie like Bless Me,Ultima has been released on Sony. You don't identify such a major with world cinema that deals about spirituality, but that has a lot to do with Christy Walton who is famous in America because of the Wal-Mart-chain. Christy was so fascinated by the novel from Rudolfo Anaya that she financed the whole project. The makers had a huge freedom. They were allowed to work with a cast of unknowns and it was no problem either that the movie had an alternative look.


The story is set in New Mexico during the 40's and is narrated by the young Antonio Marez (Luke Ganalon). His three brothers are fighting at the front. He's not alone as the old Ultima (Miriam Colon) joins the family. This old lady is a very strange one though. She has powers that can heal sick people, therefore some think Ultima is a witch. Whatever the truth is, Antonio builds up a very strong friendship with her. The curandera introduces him to strong spiritual forces and so the young guy is having doubts about his belief in catholicism.


Just another story that made Christians going awol. Just like some wants to forbid now Noah from Darren Aronofsky, some wanted to ban Rudolfo Anaya's book. Their plan didn't work. Not only became the novel one of the milestones in Chicano literature, it also became a movie. This picture by Carl Franklin is dominated by the breathtaking cinematography by Paula Huidobro and the excellent performances by both Luke Ganalon and Miriam Colon. Due to its subject, Bless Me, Ultima isn't exactly what you would call an easy film to digest. Apart from that, it's a wonderful example that meaningful and different cinema can have its place on a major.


Bless Me,Ultima is released on Sony op DVD.
Didier BECU
10/04/2014
---
Misschien vind je het vreemd dat een film als Bless Me,Ultima op Sony werd uitgebracht. Het is inderdaad geen alledaags feit dat wereldcinema over spiritualiteit een major haalt, maar dat heeft alles te maken met de steenrijke Christy Walton die in Amerika bekend is van de Wal-Mart-ketens. Christy was zo in de ban van de gelijknamige roman van Rudolfo Anaya dat ze er heel wat geld tegenaan gooide om de verfilming mogelijk te maken. De makers mochten zeer ver gaan. Christy vond het geen probleem dat de cast uit onbekenden bestond, het werd zelfs getolereerd dat de prent alternatieve kantjes vertoonde.


Het verhaal speelt zich af in het New Mexico tijdens de jaren 40 en wordt verteld vanuit het standpunt van de jonge Antonio Marez (Luke Ganalon). Zijn drie oudere broers zijn naar het front getrokken, gelukkig voor hem wordt de eenzaamheid verbroken wanneer Ultima (Miriam Colon) op het familietoneel verschijnt. Deze stokoude vrouw bezit vreemde gaven waardoor zij doodzieke mensen plotseling weer kerngezond kan maken. Sommige dorpelingen vertrouwen het zaakje niet en beschouwen Ultima als een oude heks. De jonge Antonio beleeft een hechte vriendschap met de curandera. De oude vrouw laat hem kennis maken met krachten van de spirituele wereld. Het gevolg daarvan is dat de jonge kerel begint te twijfelen aan zijn eigen katholieke geloof dat er door zijn ouders is ingepompt.


Wederom dus een verhaal dat sommige christenen de gordijnen injaagt. Net zoals sommige moraalridders dat vandaag met Aronofsky's versie van Noah willen, probeerden ook enkele individuen destijds om het boek van Rudolfo Anaya te bannen. Het is hun uiteindelijk niet gelukt, want het boek werd één van de belangrijkste werken uit de Chicano-literatuur en is vandaag zelfs een film geworden. De verfilming van Carl Franklin valt vooral op door de adembenemende fotografie van Paula Huidobro en de schitterende vertolkingen van zowel Luke Ganalon als Miriam Colon. Wegens het onderwerp is Bless Me, Ultima geen gemakkelijke brok geworden, wel een prachtvoorbeeld dat diepgravende cinema ook op een major kan.


Bless Me,Ultima is nu uit via Sony op dvd.
Didier BECU
10/04/2014
---
---