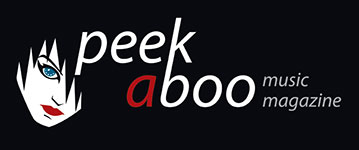 like this movie classics review
---
JACQUES TATI
Mon oncle
Movie
•
Movie classics
Comedy
•
Parody
[100/100]

Lumičre
09/04/2014, Didier BECU
---
In the meantime it seems like a weekly routine to review a Jacques Tati-movie. That's of course because of the recently released box (on both DVD and Blu-ray) on Lumière that gathers all his works. The next one in the row is Mon Oncle from 1958, a very important picture for Tati (and for cinema in general). Not only did he win the Oscar for Best Foreign Picture, but because it was his first colour movie the decors were more important than ever. Mon Oncle may be made at the end of the 50's, it still looks futuristic. The funny thing is that some inventions from the mind have now become reality, for example the robot vacuum cleaner that you can find today in every shop.


After Les Vacances De Mr. Hulot ,Tati was definitely in love with the Mr. Hulot-character. And so, we see the man with his too short trousers and weird pipe again in Mon Oncle. This time he visits his young nephew Gérard (Alain Becourt) who is the son from a rich industrial. The young boy has everything he can wish for, but he's boring himself to death. He lives in an extremely modern house that has all the newest technical stuff, but because his parents are afraid of any damage, it is forbidden for him to take friends with at home. Everything changes when uncle Hulot comes along and takes the young guy to his weird house. Suddenly a new universe gets open for Gérard: the wonderful world of simplicity. Gerard's mother thinks her brother is a failure. She takes care of him and gets him a job in her husband's factory and she even has a wife for him in mind. But Hulot wouldn't be Hulot if things weren't going awol....


Even if the film was praised in both Hollywood and Cannes, it's strange to read that back then Mon Oncle got bad reviews from critics. Unbelievable, simply because this movie looks as fresh as 50 years ago. This satire is a genius mixture of burlesque slapstick and cinematographic geniality. Just like it was the case in Les Vacances De Mr. Hulot, you can still laugh with the adventures of Hulot, but another element is now more important than ever: the visual aspect.


Tati never hurts, but his jokes about the bourgeoisie are always right in target. One of the central points in the movie is the garden. In the middle stands a fountain: the jewel of the crown. The fountain only works when (important) guests come to visit the house. And then there's of course that gigantic house itself! The windows above seem like eyes. The all seeing eye that watches everything that is around, especially if no owns something that they don't have. Money is power and you have to show that. As a bonus you get on the disc a nice documentary in where you can see that there are some craftsmen around who are constructing furniture just like the one that's used in Tati's films.


It's a cliché to tell, we're sure of that, but they don't make pictures like these anymore. Shame, but of course you can (re)discover or (re) watch the master.
Didier BECU
09/04/2014
---
Het lijkt ondertussen een bijna wekelijkse routine geworden dat we een Jacques Tati-film onder de loep nemen, maar dat heeft uiteraard alles met de onlangs uitgebrachte dvd- en Blu-raybox van Lumière te maken. De volgende in het rijtje is Mon Oncle uit 1958, een uiterst belangrijke film voor Tati (en eigenlijk voor de cinema). De Franse filmmaker veroverde niet alleen de Oscar voor Beste Buitenlandse Film, ook was het zijn eerste kleurenfilm waardoor de decors plotseling veel meer aandacht kregen. De film is wel op het einde van de jaren 50 gedraaid, maar oogt vandaag nog uiterst futuristisch. Ofschoon enkele vondsten van toen tegenwoordig dagelijkse kost zijn geworden, zoals bijv. de robotstofzuiger.

Na Les Vacances De Mr. Hulot had Tati duidelijk de smaak voor het vreemde heertje te pakken, want in
Mon Oncle zien we hem opnieuw als de man met een te korte broek en zijn vreemde pijpje. Mr. Hulot bezoekt zijn neefje, de jonge Gérard (Alain Becourt) die het zoontje van een steenrijke industrieel is. De jonge knaap heeft alles waar zijn hart naar verlangt, maar hij verveelt zich te pletter. Hij woont in een ultramoderne woning die van allerlei technische snufjes is voorzien. Uit angst dat er iets stuk zal gaan mag het kereltje geen speelkameraadjes mee naar huis nemen. Alles verandert wanneer oom Hulot op bezoek komt. Hulot neemt hem mee naar zijn vreemde woning en plotseling gaat voor de jongen een nieuwe wereld open: die van de eenvoud. Gerards moeder vindt haar broer eerder een nietsnut en doet er alles aan om zijn leven wat te "verbeteren". Ze zorgt ervoor dat hij een baantje krijgt in de fabriek van haar echtgenoot en zadelt hem zelfs met een vrouw op. Hulot zou Hulot niet zijn, mocht alles niet in het honderd lopen.

Ondanks zijn roem in zowel Hollywood als Cannes werd Mon Oncle toch door heel wat critici de grond ingeboord. Onbegrijpelijk, want als je deze klassieker vandaag bekijkt, oogt hij nog even fris als vijftig jaar geleden. Deze satire situeert zich ergens tussen burleske slapstick en cinematografische visuele genialiteit. Het blijft nog steeds, zoals dat in Les Vacances De Mr. Hulot het geval was, brullen en gieren met het onbeholpen heerschap dat Hulot is, toch is er in Mon Oncle wel een nieuw belangrijk element bijgekomen: het visueel aspect.
Tati blijft altijd netjes met zijn humor, wel zijn de grapjes over de kleinburgerlijke middenstand steeds raak. Zo is de tuin één van de centrale punten in de film. In het midden daarvan staat een fontein die als pronkstuk moet dienen. Alleen spuit het ding alleen maar water als er (belangrijke) mensen op bezoek komen.
Ook de decors gaan een eigen leven leiden. Het meest opvallend is het gigantische huis waarin de Arpels wonen. De twee cirkelvormige vensters van de bovenverdieping lijken bijna ogen die de nabije omgeving onophoudelijk bespieden. Ogen die op zoek zijn naar objecten die zij niet hebben, want geld is macht en dat moet je steeds tonen! Op het schijfje vind je trouwens een leuke extra over ontwerpers die de stoelen en zetels uit Mon Oncle namaken. Gemakkelijk ziet het meubilair er niet uit, wel mooi.

Het is een cliché,maar wel één met zeer veel waarheid. Films als Mon Oncle worden niet meer gemaakt en dat is zeer jammer. Gelukkig kunnen we hem (her)ontdekken of blijven (her)bekijken. Nu uit op Lumière.
Didier BECU
09/04/2014
---
---