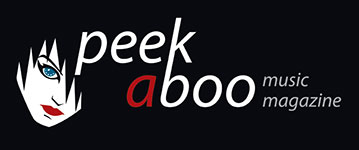 like this movie classics review
---
JACQUES TATI
Jour De Fete
Movie
•
Movie classics
Comedy
•
Parody
[95/100]

LumiŤre
20/03/2014, Didier BECU
---
Peek-A-Boo will have a Tati-colour the coming weeks. Not only we will feature all six movies from the French master, but there will also be an informative interview with Ingrid Hoeben, a real Tati-connoisseur. The reason is quite simple for this, as from now on the complete restored works (including his short films) are available in a box, this both on DVD and Blu-ray. This precious item is published in the Benelux by Lumière.


A real cinematographic event that is very important for us, and for the world in general as Tati's art has never been so relevant as today. But let's kick off with the start: his debut Jour De Fête from 1949. This movie is completely shot in the small village Sainte-Sévère-sur-Indre at where you can find these days the Tati-museum as well. We all know this picture in black and white, but it was Tati's goal to create a colour one. Sadly enough the cinematographer chooses for the Thomsoncolor-technique. A wrong decision as during the directing, the company went bankrupt and so all made material was useless. Luckily enough Tati has turned the film with his black and white camera as well.


Even if the movie is still one of the finest French films ever, you can say in some way that the movie is characterized by a (gorgeous) retro-style...without being dated, even if it never looks like a picture from 1949! You can hear some sounds (a cracking door, people who are mumbling something) but Jour De Fête definitely feels like a silent movie that is a tribute to both Chaplin (the fear for modern techniques, Modern Times) and Buster Keaton's acrobatics. The movie is a logic sequel from the short movie L'école des facteurs that's been made three years before. Jour De Fête is also the sole picture in where Tati doesn't perform his well known Mr. Hulot-type.


François (Jacques Tati) is a postman like we know from the clichés. He likes to talk and drink. He makes his round with his bicycle, but it takes him all day. His life completely changes when the annual fair comes to town. He watches a documentary about the American post. Due to their efficiency, they can claim to be the fastest in the world. François is convinced that from now on he also will deliver the post à l'américaine. It's the beginning of lots of hilarious situations.


You can interpret this movie in lots of different ways. You can for instance Tati see as a comedian like say The Keystone Cops are. In some scenes that's indeed the case, but so you miss a lot of the real Tati-essence. One of his main arts is exposing the stupidity of this world. A fine example is the eternal fight between men and modern technology. So indeed, Chaplin à la Française. Even if that is not completely true as his real name sounds like Jacques Tatischeff, and that betrays some Russian blood.


After the immense success that Jour De Fête was, Tati got offered propositions to shoot some sequels. But as the artist said himself, he wasn't keen on making Le Facteur à New York, which refers of course to the clownesque Louis De Funès. Tati went his own way, with a simple trenchcoat and a pipe he created one of the world's biggest film icons, but that's a story for our next review.
Didier BECU
20/03/2014
---
De komende weken zal Peek-A-Boo een beetje Tati kleuren. Niet alleen zullen wij alle zes speelfilms van de Franse grootmeester belichten, ook verschijnt er binnenkort een exclusief interview met Tati-kenner Ingrid Hoeben op onze site. De reden daarvan is natuurlijk omdat het volledige oeuvre (inclusief de kortfilms) van Jacques Tati in een box wereldwijd (in de Benelux is dat via Lumière) is verschenen, en dit zowel op dvd als Blu-ray.


Een cinematografisch evenement waar onze site toch eventjes wil bij stilstaan, want de cinema van Tati is relevanter dan ooit. Maar laat ons starten met het begin: Jour De Fête, het debuut uit 1949. Deze film die in Sainte-Sévère-sur-Indre werd opgenomen en waar je vandaag het Tati-museum kan bezoeken was eigenlijk Tatis eerste disillusie. Aanvankelijk droomde de filmmaker ervan om deze satire in kleuren te draaien, maar jammer genoeg koos hij voor Thomsoncolor. Een verkeerde beslissing omdat het Duitse bedrijf nog tijdens het draaien failliet ging waardoor alles onbruikbaar werd. Gelukkig maakte Tati reserveopnames met zijn zwart-witcamera.


Alhoewel de film vandaag nog altijd als één van de fijnste Franse producties ooit geldt, heeft Jour De Fête toch een (heerlijke) oubollige indruk. Je hoort wel geluiden (een piepende deur, mensen die iets onverstaanbaars mompelen) maar eigenlijk is het een stomme film met geluid die hulde brengt aan zowel Chaplin (de schrik voor de moderne techniek, Modern Times) als aan de acrobatietoeren van Buster Keaton. De film is eigenlijk het logische vervolg op de kortfilm L'école des facteurs die hij twee jaar geleden draaide. Het is trouwens de enige film waarin Tati niet zijn bekende Mr. Hulot-typetje uit de kast haalde.


François (Jacques Tati) is een postbode zoals wij hem kennen van de clichés. Hij houdt van een praatje en een drankje. Ook al gebruikt hij de fiets neemt zijn ronde desalniettemin een hele dag in beslag. Zijn leven verandert als in het dorp de jaarlijkse kermis plaatsvindt. Er wordt een film geprojecteerd die toont hoe efficiënt de Amerikaanse postbodes te werk gaan. François is er rotsvast van overtuigd dat hij ook hij de post à l'américaine kan bezorgen. De dorpsbewoners kunnen het geen moer schelen, wel is dat het startpunt voor een hele resem dolle fratsen.


Je kan deze film op verschillende manieren interpreteren. Tati als lolbroek bijv. Het is inderdaad zo dat verschillende scènes nog steeds dolkomisch zijn en helemaal niet gedateerd ogen, maar op zo'n manier mis je toch een bijzonder aspect van de wondere Tati-wereld. Deze komiek zette immers graag de wereld in zijn blootje waardoor Jour De Fête eigenlijk ook een burleske kijk is op het dwaze gevecht tussen mens en de moderne techniek. Chaplin op zijn Frans dus, alhoewel dat maar een halve waarheid is want de echte naam van deze naam luidt Jacques Tatischeff omdat er Russisch bloed door zijn aderen stroomde.


Na het immense succes mocht Tati van de Franse productiehuizen een paar vervolgfilms maken. De Franse komiek had echter naar eigen geen zin om Le Facteur à New York te draaien, waarmee hij uiteraard de clowneske De Funès in het vizier had. Tati ging zijn eigen weg en creëerde met een eenvoudige regenjas en een pijpje één van de grootste iconen uit de filmgeschiedenis, maar dat verhaal vertellen we in de volgende bespreking.
Didier BECU
20/03/2014
---
---