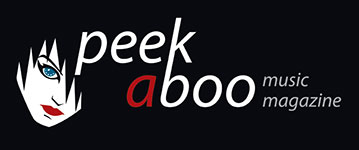 like this movie review
---
RAYMOND DE FELITTA
Rob The Mob
Movie
Comedy
•
Crime
A-Film
07/09/2015, Didier BECU
---
There are several reasons why Rob The Mob did not make it to the cinema, but the main reason (apart from the stupid title) is the fact that probably no one was willing to pay ten euros to see this mafia vehicle.
The three words of this movie perfectly sum up this crime comedy: stealing the money of the mafia. That's at least what Uva Tommy (Michael Pitt) and Rosie (Nina Arianda) have in mind. Because Tommy was present at several lawsuits, he exactly knows the whereabouts of the mob bosses. There is a law within the mafia that says no one may enters there places with a weapon. And well, as the gangsters just look like a bunch of granddads, Tommy thinks that the robberies will be a simple job.
Even though it all seems quite unbelievable, Tommy and Rose really have existed, and as a modern Bonnie and Clyde they made it possible that many criminals were put behind bars. It is one of the many strange stories from a society that we understand less and less. However, it is a pity that director Raymond De Felitta has done nothing more with this story. Thanks to an excellent Michael Pitt (of Boardwalk Empire-fame) you dont' notice it, but Rob The Mob is actually quite amateurish.
The film has a cast full of familiar names (including an old Andy Garcia with a grey beard and Ray Romano of Everybody Loves Raymond), but ultimately they are only names on a poster to persuade the people to give this film a chance. The makers did everything to make the film seem kind of funny, but ultimately it's nothing more than an inferior Natural Born Killers. Up to the next one!
Didier BECU
07/09/2015
---
Er zullen wel verschillende redenen zijn waarom Rob The Mob de cinema niet haalde, toch zal dat hoofdzakelijk te wijten zijn (op de oerdomme titel na) aan het feit dat er wellicht niemand bereid was om voor dit maffiavehikel tien euro te betalen.
De drie woorden vatten deze misdaadkomedie perfect samen: de maffia bestelen. Dat is ten minste toch wat Tommy Uva (Michael Pitt) en Rosie (Nina Arianda) in gedachten hebben. Omdat Tommy op verschillende rechtszaken aanwezig was, weet hij perfect op welke plekken de maffiabazen uithangen. Er geldt in het maffiamilieu een wet die stelt dat niemand met een wapen naar binnen mag. En tja, aangezien de gangsters niet meer zijn dan wat oude knarren, denkt Tommy dat deze overvallen een simpele klus zullen worden.
Ook al lijkt het ronduit ongelofelijk, hebben Tommy en Rose in werkelijkheid geleefd, en zorgden zij er als een moderne Bonnie en Clyde voor dat heel wat misdadigers dankzij een lijst achter de tralies kwamen. Het is één van de vele vreemde verhalen uit een maatschappij die we minder en minder kunnen begrijpen. Wel blijft het toch verdraaid jammer dat regisseur Raymond De Felitta niks meer met dit verhaal doet. Dankzij een uitstekende Michael Pitt (uit Boardwalk Empire) valt dat niet zo op, maar eigenlijk is Rob The Mob niet meer dan een amateuristisch boeltje.
Het gaat wel om een cast vol bekende namen (o.a. Andy Garcia met een grijze baard of Ray Romano uit Everybody Loves Raymond), maar het zijn uiteindelijk niet meer dan wat namen op een affiche om de mensen te overhalen om deze flauwe film een kans te geven. Men doet er wel alles aan om de film grappig te laten lijken, maar uiteindelijk is het niet meer dan Natural Born Killers zonder pit. Doorspoelen!
Didier BECU
07/09/2015
---
---