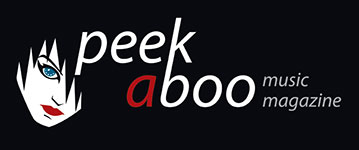 like this movie classics review
---
PATRICK MCDONAGH
In Bruges
Movie
•
Movie classics
Comedy
•
Crime
[76/100]

Universal Pictures
13/03/2015, Didier BECU
---
It almost never happens that we write something positive about Colin Farrell, because if you want to forgive us: we think that the Irishman is probably one of the worst actors, although Adam Sandler probably will be forever on top of our list. An exception however is In Bruges. No, we don't write this down because we are in some chauvinistic mood, as we never saw a director making so many jokes about Belgium as in this crime drama. In Belgium there is nothing to do, the only thing you find there are paedophiles and chocolate. Hitman Ray (Colin Farrell) is also asking why he ended up in a shithole named Bruges. The gothic architecture and countless historical attractions (even the blood of Christ!) leave him cold. His older and more intelligent colleague Ken (Brendan Gleeson) however takes his time to discover the beauty of Bruges. The two assassins are waiting for a call from their boss Harry (Ralph Fiennes, what a relief this guy is when you let him perform a villain!), who will assign them a new job. Ken can hardly believe that he is obliged to kill his partner.
In Bruges is a very funny movie that regularly takes the viewer on a twist. Director Patrick McDonagh, who previously won an Oscar with his short film Six Shooter, squeezes everything out of the Flemish city, without making it seem like a promotional clip for tourists. The medieval and mystic character of Bruges seems like a third protagonist. The dialogues are incredibly sharp and bold, and Farrell even shows for once that he can act.
Didier BECU
13/03/2015
---
Het gebeurt bijna nooit dat we iets positiefs schrijven over Colin Farrell, want als je het ons wil vergeven: we vinden de Ier (op Adam Sandler na die wellicht eeuwig de eerste plaats zal behouden) zowat de slechtste acteur die er is. Een uitzondering is evenwel In Bruges. Neen, we schrijven het niet omdat we in één of andere chauvinistische bui zijn, want zelden zette een regisseur België zo te kakken als in dit komische misdaaddrama. In België is er immers niets te beleven , het enige wat je er vindt zijn pedofielen en chocolade, en neen geen mens weet wat hij in België zou moeten uitspoken. Ook huurmoordenaar Ray (Colin Farrell) vraagt zich luidop af waarom hij in het boerengat Brugge is beland. De gotische architectuur en de talloze historische plekjes (zelfs het bloed van Christus!) laten hem ijskoud. Zijn oudere en veel intelligentere collega Ken (Brendan Gleeson) ziet het wel zitten om Brugge te ontdekken. De twee huurmoordenaars zitten in Brugge omdat hun baas Harry (Ralph Fiennes, wat speelt die kerel toch goed als je hem de rol van een slechterik geeft!) dat van hun verlangt. Beiden wachten op een nieuwe opdracht en Ken kan het nauwelijks geloven dat hij wordt verplicht om zijn partner neer te leggen.
In Bruges is een ontzettend grappige film vol dubbele bodems. Regisseur Patrick McDonagh, die eerder met zijn kortfilm Six Shooter een Oscar won, perst alles uit de Vlaamse stad. Gelukkig is Brugge meer dan een middeleeuws decor en het lijkt het wel alsof de stad het derde personage wordt. De film is stout (de dialogen zijn ongelooflijk scherp en gewaagd), en Farrell toont voor één keer dat hij de titel van acteur waardig is.
Didier BECU
13/03/2015
---
---