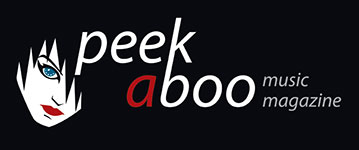 like this cd review
---
MOONSPELL
Extinct
Music
•
CD
Gothic Rock
•
Metal
[92/100]

Napalm Records
11/03/2015, Benny CALUWE
---
Twenty years after their debut Wolfheart, Moonspell returns with Extinct, their 10th studio album. They leave the path of extreme gothic metal that was typical for Memorial (2006), Night Eternal (2008) and Alfa Noir (2012). You can say that their latest CD is somewhere between the more extreme sound of Alfa Noir and the atmospheric Omega White. In a way, you can even state that their 10th album is a return to the sound of Sin/Pecado (1998): less solid metal parts, more laid back, but still with a dark atmosphere, even though Extinct uses more instruments, provided by the Mumin Sesler String Group (an Istanbul based orchestra).
The album opens in style with Breathe (until we are no more), a powerful track with different tempos, alternating clean vocals and screams, topped with Eastern elements and some remarkable string arrangements. In the title track Moonspell shows once again its talent and skills: an uplifting track with chunky riffs and a catchy chorus. In Medusalem the Eastern arrangements return in the prominent keyboards. Fernando Ribeiro sings the verses in an Andrew Eldritch-style and switches to his clean voice for the chorus. The song ends with an impressive guitar solo. Domina reminded me of early Anathema: an atmospheric track with whispers, a catchy chorus and beautiful melodic leads.
The last of us sounds rather like gothic rock, just as Funeral bloom. The furure is dark contains wonderful synths. Fernando wrote this song for his young son. The dying breed starts as a gothic rock song, but with a metal chorus. My personal favourite is Malignia, with its prominent haunting keys and Fernando's distinctive raw vocals. The album ends with the progressive cabaret-like track La baphomette, even with French lyrics!
In a recent Facebook message Fernando asked the fans to listen to Extinct with an open mind. Maybe he kind of fears that some people will be a bit disappointed, as this album sounds less aggressive. Anyway, if you give Extinct a chance, then you will discover a beautiful melodic and atmospheric album. Moonspell proves once again their craftsmanship. The new album is not as solid as their recent work, but still very tenebrous. With his varied vocal style, Fernando Ribeiro covers a wide range of emotions.
I'm looking forward to their upcoming concert at the Biebob in Vorselaar. At this moment Moonspell is touring with Septicflesh. By the way, Seth Siro, the singer of this Greek symphonic death metal band, has created the cover art for Extinct.
Benny CALUWE
11/03/2015
---