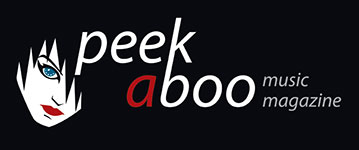 like this tv series review
---
PRISONERS OF WAR - SEASON 2
Movie
•
TV series
Drama
•
Thriller
•
TV Series
[90/100]

Just Bridge
11/03/2015, William LIÉNARD
---
Uri Zach and Nimrod Klein, the two Israeli soldiers who were imprisoned in Syria for more than 15 years, return to Israel after a deal between Israel and the Palestinians. They resume their civilian life seemingly without too much problems, but appearances are deceiving. In reality they have difficulties in adapting to the new situation. Uri has found work in a shop and lives with Nurit, his then young bride, now the wife of his older brother and mother of a 10-year-old son. Nimrod is less fortunate. He lives of a small state pension, he is plagued by violent nightmares about his stay in Syria and as one morning his wife Talia is completely covered with bruises, he decides to engage the flat of an old army friend. He is estranged from the woman he has not seen for some 17 years, and from both teenagers who do not know him: his daughter was 4 years old and his son Hatzav, now 17, was not even born...
Meanwhile there is more and more evidence that their former colleague Amiel Ben-Horin, who returned with them in a body bag, is still alive and lives in Syria as a Muslim. In that case somebody tampered with the body, is Uri's conclusion, but army psychiatrist Haim, who is willing to conduct an investigation, is told by the coroner that the report on Amiel is stolen from the archives of the Mossad. Uri and Nimrod can hardly believe that Amiel eventually would have chosen the side of his executioners, but on a recent photograph they see him as the leader of a group of Arab men suspected of terrorism. Suppose Amiel was sent to the other side by the Israeli secret service, says Uri, would that mean that somebody knew all the time where we were trapped? Were we used for political and military purposes?
In Syria, Amiel shares the leadership of the Children of Jihad with the irascible Abdallah, a Palestinian who shot a man during the attack on an Israeli school 20 years ago and who was recently exchanged with other Arabs against Uri and Nimrod. Abdallah knows what it means to be imprisoned and tortured for years, and he doesn't trusts Amiel – who is called Yusuf now. Once a Jew, always a Jew, is his motto, and so he tries to prove that Yusuf, who now is married to the daughter of the spiritual leader of the Children of Jihad, is an Israeli agent. Whether Amiel has repented to Islam and become a Muslim terrorist, the makers don't tell, but as a rescue operation is organized to set him free, he realizes that his time in Syria is over and that he should do what is awaited of him.
In Prisoners of War - Season 2, the stakes are higher than in the first series, because the action is shifting partly to Syria, while at the Israeli side they start a thrilling quest for the truth. Uri and Nimrod make way for Amiel, because he is much more in the centre of the action in this season and he is the figure on which the makers of Homeland based the character of Nicolas Brody, except that Amiel Ben-Horin appears in Israël at the end of season 2 after a thrilling escape attempt set up by the Mossad. Prisoners of War Season 1 & 2 form, as it were, the prequel to Homeland, although the conditions in both series are quite far apart, but obviously that is the result of the Americanization of the scenario. Whether Amiel Ben-Horin, alias Yusuf, can be trusted or not after his return to Israel, that is not on the agenda in season 2 and we might never find out, because since creator and screenwriter Gideon Raff went to the US to work on the scenarios of Homeland, there is probably no time left for a third Israeli series and that is very unfortunate, because actually Prisoners of War is much stronger than Homeland, but at the same time more complicated, because the Israeli-Arab conflict is much more complex than what is left of it in Homeland.
Prisoners of War is elaborated much broader than Homeland, because there is not one, but there are two returned soldiers plus one that is detained somewhere in Syria, and in addition there are also three families to which attention must be paid. More is better in this case, because a too narrow focus (as on Nicolas Brody and Carrie Mathison) is avoided, giving the series interesting perspectives and opportunities for a third season. Prisoners of War is definitely a nearly perfect series that deserves your attention.
Prisoners of War – Seizoen 2
Gideon Raff
Drama/Thriller
Israel, 2012
728 min. – 1.78:1 PAL – Hebrew/Hebreeuws – Arabic/Arabisch DD 5.1
Subtitles/Ondertitels: Dutch/Nederlands
Extra: -
William LIÉNARD
11/03/2015
---
Voor Uri Zach en Nimrod Klein, de twee Israëlische militairen die na 17 jaar krijgsgevangenschap in Syrië ten gevolge van een deal tussen Israël en de Palestijnen naar huis zijn teruggekeerd, herneemt het leven schijnbaar zijn gewone gangetje, maar schijn bedriegt, want zich aanpassen aan de burgermaatschappij is moeilijk. Uri heeft werk gevonden in een winkel en woont samen met Nurit, de vrouw met wie hij 17 jaar geleden pas was getrouwd, maar die ondertussen met zijn oudere broer in het huwelijk is getreden bij wie ze een 10-jarige zoon heeft. Nimrod heeft het minder goed getroffen. Hij leeft van het weinige geld dat de overheid hem toestopt. Hij heeft gewelddadige nachtmerries over z'n verblijf in Syrië en als zijn vrouw Talia op een ochtend bont en blauw in de keuken verschijnt, besluit hij om de flat van een oude vriend uit het leger te betrekken. Hij kan zich moeilijk aanpassen aan een vrouw die hij 17 jaar niet heeft gezien en aan twee tieners die hij niet kent: z'n dochter was destijds 4 jaar oud en z'n zoon Hatzav, nu 17 jaar, was niet eens geboren…
Ondertussen komen er steeds meer aanwijzingen dat hun voormalige collega Amiel Ben-Horin, die destijds in een bodybag uit gevangenschap is teruggekeerd, nog leeft en in Syrië als moslim woont. In dat geval is er geknoeid met het lijk, maar als ze legerpsychiater Haim erop aanspreken en die een onderzoek instelt, blijkt het rapport van de lijkschouwer uit het archief van de Mossad ontvreemd te zijn. Uri en Nimrod kunnen nauwelijks geloven dat Amiel uiteindelijk de kant van z'n beulen zou hebben gekozen, doch op een recente foto van een spion zien ze hem als leider van een groepje Arabische mannen dat verdacht wordt van terrorisme. Stel dat Amiel destijds als infiltrant naar de andere kant is gestuurd, zou de Israëlische geheime dienst dan al die tijd geweten hebben waar ze met z'n drieën gevangen zaten en zijn zij, Uri en Nimrod, dan al die tijd gebruikt voor politieke en militaire doeleinden?
In Syrië deelt Amiel ondertussen het leiderschap van de Kinderen van Jihad met de opvliegende Abdallah, een Palestijn die 20 jaar geleden een man heeft doodgeschoten tijdens de aanval op een Israëlische school en die met een aantal andere Arabieren is geruild tegen Uri en Nimrod. Abdallah beseft wat het betekent om jarenlang opgesloten en gefolterd te worden en hij vertrouwt Amiel – die ondertussen Yusuf heet – voor geen haar. Eens een jood, altijd een jood, is zijn devies en dus probeert hij te bewijzen dat Yusuf, die ondertussen getrouwd is met de dochter van de geestelijke leider van de Kinderen van Jihad, een Israëlische agent is. Of Amiel zich effectief tot de islam heeft bekeerd en een volbloed moslimterrorist is geworden, dat laten de makers in het midden, maar als er een reddingsoperatie op het getouw wordt gezet, beseft hij dat zijn tijd in Syrië erop zit en dat hij moet doen wat hem al dan niet destijds is opgedragen.
In Prisoners of War – Seizoen 2 wordt de lat een stuk hoger gelegd dan in de eerste serie, want de actie verlegt zich gedeeltelijk naar Syrië, terwijl aan de Israëlische kant een spannende zoektocht naar de waarheid op gang komt. Uri en Nimrod moeten plaats maken voor Amiel, want die staat in dit seizoen veel meer centraal in de actie en hij is de figuur waarop de makers van Homeland het personage Nicolas Brody hebben gebaseerd, met dit verschil dat Amiel Ben-Horin pas op het einde van seizoen 2 opnieuw in Israëlische verschijnt na een bloedstollende ontsnappingspoging die is opgezet door de Mossad. Prisoners of War seizoen 1 & 2 vormen als het ware de prequel van Homeland, zij het dat de omstandigheden in beide series vrij ver uiteenliggen, maar dat is uiteraard het gevolg van het veramerikanseren van het scenario. Of Amiel Ben-Horin, alias Yusuf, al dan niet te vertrouwen is na z'n terugkeer is een vraag die in Prisoners of War in de laatste 5 minuten van seizoen 2 wordt gesteld en waarop we misschien nooit een antwoord krijgen, want sinds bedenker en (enige) scenarist Gideon Raff fulltime aan de scenario's van Homeland werkt, is er wellicht geen plaats en geen ruimte voor een derde Israëlische serie en dat is heel erg jammer, want eigenlijk is Prisoners of War gewoon veel sterker dan Homeland, maar tegelijk ook ingewikkelder, want het Israëlisch-Arabisch conflict is zo veel complexer dan wat er in Homeland van overblijft (als Amerikaans-Arabisch conflict).
Prisoners of War is veel breder uitgewerkt dan Homeland, want er is sprake van niet één, maar van twee teruggekeerde militairen plus eentje die nog ergens in Syrië vastgehouden wordt en bovendien zijn er dus ook drie families waaraan aandacht moet worden besteed. Meer is in dit geval beter, want op die manier wordt een te nauwe focus (zoals op Nicolas Brody en Carrie Mathison) vermeden waardoor de serie haar groeikansen behoudt, eventueel voor een derde seizoen, al is dat gezien de omstandigheden eerder onzeker, maar dat wordt dan beslist ook het laatste seizoen als men niet zoals in Homeland de focus wil verleggen (van Nicolas Brody naar Carrie Mathison, wat overigens niet echt een rampzalige evolutie is, maar wel een drastische koerswijziging).
De acteurs van Prisoners of War zijn wereldberoemd in Israël, maar in de rest van de wereld zo goed als onbekend, tenzij misschien Yaël Abecassis, die u eerder aan het werk kon zien in de bloedmooie en vertederende productie Kadosh (1999). Hoofdrolspelers Ishai Golan (Uri) en Yoram Toledano (Nimrod) zijn perfect gecast voor hun rol als voormalige Israëlische militairen in Syrische gevangenschap, maar in serie 2 worden ze moeiteloos gepasseerd door Assi Cohen (Amiel) die zo mogelijk nog sfinksachtiger en mysterieuzer is dan Nicolas Brody in Homeland. In de nevenrollen zien we een uitstekende Mili Avital als Uri's echtgenote Nurit en een al even imponerende Adi Ezroni als Amiels jongere zusje Yael. Voeg bij dat alles het originele en imposante production design van Adam Gazale (die ook de pilot en de eerste aflevering van Homeland heeft aangekleed) en dan moet het u stilaan duidelijk worden dat Prisoners of War een zo goed als perfecte serie is die uw aandacht verdient.
William LIÉNARD
11/03/2015
---