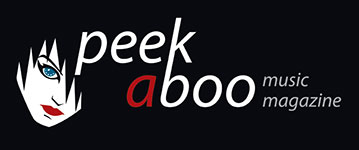 like this movie review
---
RON HOWARD
Inferno
Movie
Detective
•
Mystical
•
Thriller
[75/100]

11/12/2016, Fred GADGET
---
Inferno is the third film in a sequel based on the novels by author Dan Brown.This American thriller and mystery film was made by Ron Howard, who directed The Da Vinci Code and Angels & Demons, and Tom Hanks plays the role of professor Robert Langdon.
After the fairly implausible beginning of the film in which Professor Langdon wakes up in a hospital bed next to a graceful nurse who turns out to be an old admirer, the story becomes better and more credible.
Inferno is a pretty exciting and entertaining film in the style of its predecessors and it will especially be appreciated by people with a penchant for mystery and conspiracy theories. Professor Langdon again reveals hidden messages and solves mysterious messages that are often hidden in religious artefact and symbolism.
We have seen better acting from Tom Hanks and Co., but luckily that minor shortcoming is compensated by the many interesting and beautiful Italian locations and images and the interesting 'did-you-know-facts'... true or fake...
Fred GADGET
11/12/2016
---
Inferno is de derde film in een reeks, gebaseerd op de romans van schrijver Dan Brown. Ook deze keer werd deze Amerikaanse thriller en mystery film geregisseerd door Ron Howard die ook al The Da Vinci Code en Angels & Demons voor zijn rekening nam. In de hoofdrol zien we trouwen Tom Hanks weer als professor Robert Langdon.
Na het redelijk ongeloofwaardige begin van de film, waarin professor Langdon in een ziekenhuisbed ontwaakt en de bevallige verpleegster van dienst een oud bewonderaarster blijk te zijn, gaat het gelukkig snel de betere richting uit.
Inferno wordt een redelijk spannende en onderhoudende film net zoals zijn voorgangers en zal vooral in de smaak vallen bij mensen met een voorliefde voor mysterie en complottheorieën, want ook in deze sequel ontrafelt professor langdon weer de ene mysterieuze en vaak in religieuze symboliek verborgen boodschap na de andere.
We hebben Tom Hanks en co al beter zien acteren, maar gelukkig wordt dat euvel ruimschoots gecompenseerd door interessante en mooie Italiaanse locaties en interessante al dan niet waarheidsgetrouwe wist-je-datjes.
Fred GADGET
11/12/2016
---