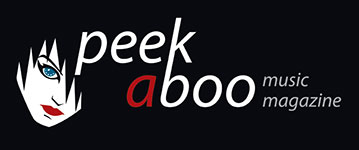 like this movie review
---
JORAM LURSEN
Bloedlink
Movie
Thriller
[59/100]

A-Film
22/02/2015, Didier BECU
---
It is rare thing to write down, because usual the Americans come up with (often unnecessary) remakes, but this time the Dutch are doing it too! Over there Joram Lürsen needs no longer an introduction as everyone has heard (whether he wants it or not) about his previous blockbuster Alles Is Liefde (Everything Is Love). Apparently, the Dutchman had enough of direting romantic comedies and wanted to do something in the crime section. In fact, Bloedlink is a remake of the British horror picture The Disappearance of Alice Creed by J. Blakeson from 2009, a film that did well on the DVD market, but was ignored in the movie theaters. We have not seen the original (the length of a human life is limited in time), but on many forums you can read that a lot of fans are disappointed because Lürsen follows too much the original film. And, do we mind? Well, it must be said that we didn't expect much of this kidnapping thriller, because Lürsens previous production wee not on our list of favourites. But because we were 90 minutes long on the edge of our seats, we can only conclude that the director did a great job.
Lürsen is not afraid of challenges. The film only has three actors: the kidnapped rich daughter Laura Temming (Sarah Chronis) and her abductors Victor (Tygo Gernandt) and Rico (Marwan Kenzari). To make it all a bit more risky, the leading lady is almost the whole film gagged in bed. Of course such a bold approach can only work with an exciting story (the screenplay was written by Frank Ketelaar) and first-rate performances. And that, with all due apologies to the Dutch, is often a problem, except (you feel it come!) in Bloedlink. Sarah Chronis proves in this difficult role that she is more than just a beauty, and the two bandits do what is expected of them: to be bad! You can't say that Bloedlink is a very original movie, because it is not, but as long as all other requirements for a top thriller are around, we're happy!
Bloedlink is now out on Blu-ray and DVD, and this through A-Film.
Didier BECU
22/02/2015
---
Het gebeurt maar zelden dat we het kunnen schrijven omdat het meestal de Amerikaanse productiehuizen zijn die de filmmarkt overspoelen met (vaak overbodige) remakes, maar deze keer zijn het de Nederlanders die het doen! In eigen land moet je Joram Lürsen al lang niet meer voorstellen, iedereen heeft immers (of hij dat nu wilt of niet) al van zijn vorige kassuccessen Alles Is Liefde en Alles Is Familie gehoord. Blijkbaar had de Nederlander eventjes genoeg van romantische komedies en zocht zijn heil in de misdaad. Bloedlink is namelijk een remake van de Britse horrorprent The Disappearance of Alice Creed van J. Blakeson uit 2009, een film die het niet onaardig op de dvd-markt deed, maar in de filmtheaters niet meteen voor een massatoeloop zorgde. Zelf hebben we het origineel nog niet gezien (de duur van een mensenleven is nu eenmaal beperkt in tijd), maar op talrijke forums lees je dat heel wat fans ontgoocheld zijn omdat Lürsen te hondstrouw de basisfilm zou volgen. En, of we dat nu erg vinden? Wel, het moet worden gezegd dat we maar weinig verwachtten van deze kidnapthriller omdat Lürsens voorgaande productie niet bepaald ons lijstje van favorieten sierde, maar omdat we tijdens Bloedlink zonder pauze 90 minuten op het puntje van onze stoel zaten, kunnen we alleen maar concluderen dat de regisseur in zijn opzet is geslaagd.
Lürsen is ook niet bang van uitdagingen. De film telt welgeteld drie acteurs: de gekidnapte rijkeluisdochter Laura Temming (Sarah Chronis) en haar ontvoerders Victor (Tygo Gernandt) en Rico (Marwan Kenzari). Om het nog allemaal een beetje gewaagder te maken, speelt Bloedlink zich bijna volledig op dezelfde plaats af en ligt de hoofdrolspeelster bijna anderhalf uur gekneveld op bed. Zo'n gedurfde aanpak kan natuurlijk alleen maar slagen met een spannend verhaal (het scenario werd geschreven door Frank Ketelaar) en puike vertolkingen. En dat laatste, met de nodige excuses voor onze noorderburen, is in Nederland vaak een probleem, behalve (dit voel je komen!) in Bloedlink. Sarah Chronis bewijst in deze moeilijke rol dat ze meer kan dan mooi wezen en de twee bandieten doen wat van dit soort ongeregeld wordt verwacht. Je kan onmogelijk beweren dat Bloedlink een bijster originele prent is, want dat is hij helemaal niet, maar zolang hij voldoet aan de andere voorwaarden van een topthriller, zal je uit onze mond maar weinig bezwaren horen komen!
Bloedlink is vanaf nu uit op Blu-ray en dvd, en dit via A-Film.
Didier BECU
22/02/2015
---
---