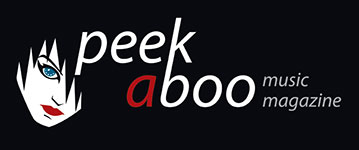 like this cd review
---
CRACKER
Berkeley to Bakersfield:
Music
•
CD
Americana-Blues
•
Indie
[70/100]

429 Records
22/02/2015, Paul PLEDGER
---
There are two sides to every story, so the saying goes. With Cracker, this is certainly true - one half of their catalogue can be apportioned to country-rock, the other to that most over-used of descriptions, Americana. For their umpteenth studio-album, fittingly a double, David Lowery's charges are once again divided into these categories, even more so in this instance.
Disc One, the Berkeley disc, pays homage to the rockier side of the band's oeuvre and features the original line-up performing together for the first time in 20 years. The second disc, Bakersfield, pulls out the plugs and represents more of an intimate acoustic roots nature, a more Southern California bent with pedal-steel guitars a-plenty.
Of the two discs, depending on your preference, I'd plump for the second one. Cracker can rock for toffees, that much is true, but their real forte is carefully crafted, poignant strum-alongs and there are plenty on the following CD. That's not to say that the opening slice of Cracker isn't worth a punt - Waited My Whole Life is as excellent as they can be and the album's pretty opener Torches and Pitchforks doesn't sound like any of Lowery's previous output, save for its barbed lyrics.
Almond Grove, I'm Sorry Baby and Where Have Those Days Gone are the highlights of the hearty Bakersfield section, warm resonant downtown anthems for the underprivileged and oft-ignored and worthy of repeated listens, making Berkeley to Bakersfield a varied and sometimes flawed journey with the usual quotient of quality Cracker chucked in. Often humourous, slyly observational and never less than interesting, Cracker's refreshing approach to alt-country is welcome in these times of earnest beard-stroking and over-analysis of what should define a genre. Top darts, again.
This review also appeared on Flipside Reviews
Paul PLEDGER
22/02/2015
---