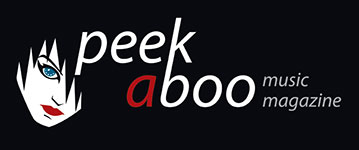 like this movie review
---
ROBERT STROMBERG
Maleficent
Movie
[90/100]

Walt Disney
19/02/2015, Didier BECU
---
After Marvel and Star Wars, it seems like the filming of ancient fairy tales has become the new goose with the golden eggs for Disney. Soon you may expect Cinderella with Lily James, but first there is of course the story of Sleeping Beauty. The introductory voice tells us that we do not know the real story: that is a task for Robert Stromberg, who previously was working as a designer of visual effects for big blockbusters (The Hunger Games, The Pirates Of The Caribbean).
The young Maleficent (Isobelle Molloy) is a fairy that protects the Moors against the cruel human beings. The intention is that no man enters their country, but as Maleficent's heart melts for the young runaway Stefan (Michael Higgins0), the two promise to marry each other. Unfortunately the hunger for power is greater than for love. While making love, Stefan cut her wings off, forwards them to the dying king and in return is promised the throne. Maleficent, who meanwhile has grown up as a cruel bitch (Angelina Jolie), speaks a curse on the newborn princess Aurora (Elle Fanning): at the age of sixteen she will prick herself on a spinning wheel and then sleep forever, unless she gets a kiss that demonstrates true love.
For a while we thought that we had becoming a grandpa reading some fairy tale, but Stromberg manages to create a black story that is very uncommon for the Disney studios. The film is a colourful mix of Avatar and the darkest Tim Burton elements,whereby you are not a second annoyed by the silly story. Of course Maleficent is in the first place an Angelina Jolie-film. The role of the gothic bitch (well, actually she is more a victim) is perfect for Jolie. Strange as it may seem, it is probably her best role to date, which says perhaps more about her acting talent than about Maleficent, but anyway... It is clear that Stromberg was obliged to choose a midway between the Disney-corniness and his own urge to create something very dark. A pity, because in our opinion the story could even look more black, but the audience target of Disney just is children. But do not worry, even if you have nausea when walking through a fairy tale attraction park: Maleficent is a tip.
Didier BECU
19/02/2015
---
Het verfilmen van stokoude sprookjes lijkt na Marvel en Star Wars de nieuwe kip met de gouden eieren voor Disney. Binnenkort mag je Cinderella met Lily James verwachten, maar eerst was er natuurlijk het verhaal over de schone slaapster. De inleidende stem vertelt ons echter dat we het echte verhaal niet kennen, een opgave voor Robert Stromberg die hiermee zijn filmdebuut maakt en die vroeger aan de slawg was als designer van visuele effects voor de grootste blockbusters (van The Hunger Games tot The Pirates Of The Carribean).
De jonge Maleficent (Isobelle Molloy) is een fee die de Moors beschermt tegen de wrede mensen. De bedoeling is dat geen mens hun land betreedt, maar als zij als kind de jonge weggelopen Stefan (Michael Higgins) ziet, smelt haar hart. De twee beloven elkaar eeuwige trouw, helaas is de honger naar macht groter dan die naar de liefde. Tijdens een vrijpartij knipt Stefan haar vleugels af, bezorgt die aan de stervende mensenkoning en in ruil mag hij voortaan op de troon zitten. Maleficent die ondertussen is opgegroeid als een wreedaardige feeks (Angelina Jolie) spreekt een vloek uit over de pas geboren prinses Aurora (Elle Fanning): op haar zestiende zal zij zich prikken aan een spinnewiel om vervolgens voor altijd te slapen, tenzij zij een kus krijgt die getuigt van echte liefde.
Voor eventjes dachten we dat we tante Terry zaliger imiteerden, maar Stromberg is er evenwel in geslaagd om een gitzwart sprookje te scheppen dat bijna ongehoord is voor de Disney-studio's. De film is een bonte mix van de Avatar-ongein en het donkerste van wat ooit Tim Burton op het witte doek toverde, en daardoor zal je je dan ook geen seconde aan het lullige verhaaltje ergeren. Natuurlijk is Maleficent in de eerste plaats een Angelina Jolie-film. De rol van gotische feeks (nou ja, eigenlijk is zij gewoon het slachtoffer) is op Jolies lijf geschreven. Hoe raar het ook mag klinken: het is waarschijnlijk haar beste rol tot op heden, wat wellicht meer over haar acteertalent zegt dan over Maleficent, maar goed… Het is duidelijk dat Stromberg verplicht werd om een middenweg te kiezen tussen de Disney-meligheid en de drang om iets zeer donkers te scheppen. Jammer, want wat ons betreft mocht het verhaal er beslist nog wat zwarter uitzien, maar de doelgroep van Disney blijft nu eenmaal kinderen. Maar niet getreurd, zelfs indien je braakneigingen krijgt als je door De Efteling wandelt: Maleficent is een tip.
Didier BECU
19/02/2015
---
---