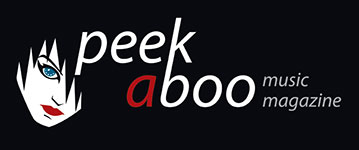 like this movie classics review
---
MICHAEL POWELL
Peeping Tom
Movie
•
Movie classics
Thriller
[80/100]

07/03/2015, Didier BECU
---
The man with the movie camera. No, we are not talking about the genius Russian film by Vertov (1929), but the misunderstood thriller by Michael Powell of 1960. With gorgeous sixties colours, Powell constructs a weird portrait of the very strange Mark Lewis (Karlheinz Böhm, or in this case his English alter ego Carl Boehm, and indeed Sissi's husband of the Romy Schneider films), whose father has followed him with the camera since his childhood.
Everything was captured on film, even his inner fears. After the father's death (a cameo for Powell), the son continues his work. He appears to be a voyeur with a sadistic twist. According to him, nothing looks better than the fear of dying, and so he mounts a knife on the pedestal of his camera so he can show the victims their own death. British police has no idea who the culprit might be, because Lewis is an exemplary citizen, at least until the moment that he falls in love with his neighbour Helen (Anna Massey), who throws his well organized world upside down.
Today Peeping Tom is considered as British cultural heritage to be proud of, but in the 60's,the film was directly sent to the dark halls. Critics screamed bloody murder because a director, who previously made very conservative (nevertheless brilliant) films like The Life and Death of Colonel Blimp, Black Narcissus and even the ballet film The Red Shoes, made such a perverted picture. The press ran the thriller into the ground, which automatically meant the demise of Powell and Karlheinz Böhm. The latter may seem a strange choice, but despite his funny accent, Böhm portrays one of England's most terrifying (fictional) serial killers of the 60's. The film is primarily a visual feast, because you will not see one drop of blood. Scorsese is a big fan, which is not that surprising, because Powell's wife is Marty's permanent editor Thelma Schoonmaker. A classic to (re) discover!
Didier BECU
07/03/2015
---
De man met de filmcamera. Neen, we hebben het eventjes niet over de geniale Russische film van Vertov uit 1929, wel over de fout begrepen thriller van Michael Powell uit 1960. In deze film, met prachtige sixtieskleuren, construeert de befaamde Engelse regisseur het portret van de wereldvreemde Mark Lewis (Karl Heinz Böhm ofwel Carl Boehm, en inderdaad Sissis echtgenoot uit de Romy Schneider-films) die van kindsbeen af door zijn vader met een camera is gevolgd. Alles is op pellicule vastgelegd, tot zijn angsten toe. Na de dood van zijn vader (een cameo van Powell) zet de zoon het werk van zijn vader voort, wel is hij een voyeur met een sadistisch kantje. Niets oogt volgens hem mooier dan de angst voor het sterven, en dus heeft hij op het voetstuk van zijn camera een mes gemonteerd waardoor hij de slachtoffers hun eigen dood kan laten zien. De Britse politie heeft geen flauw benul wie de dader kan zijn, want Lewis is een voorbeeldige burger, tot op het moment dat hij verliefd wordt op zijn buurvrouw Helen (Anna Massey),die zijn hele wereld overhoop gooit.
Vandaag wordt Peeping Tom beschouwd als Brits cultuur erfgoed waarop men apetrots is, maar in de jaren 60 werd de film wel naar de donkere zaaltjes verbannen. De critici schreeuwden moord en brand omdat een regisseur die oerconservatieve (desalniettemin geniale) films als The Life and Death of Colonel Blimp, Black Narcissus en zelfs de balletfilm The Red Shoes maakte, zo'n perverse prent kon maken. De pers maakte brandhout van de thriller, alsook van de carrière van zowel Powell als Karl Heinz Böhm. Deze laatste lijkt misschien een vreemde keuze, maar ondanks zijn grappig accent, zette hij wel één van Englands meest angstaanjagende (fictieve) seriemoordenaars uit de jaren 60 neer. De film is vooral een visueel festijn, want er valt geen druppel bloed te bespeuren. Scorsese is een grote fan, wat niet zo verwonderlijk is, want Powells echtgenote is Martys vaste medewerkster Thelma Schoonmaker. Een klassieker om te (her)ontdekken!
Didier BECU
07/03/2015
---
---