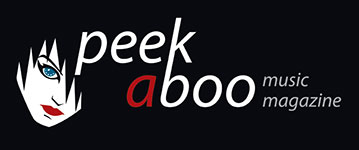 like this cd review
---
BLUTENGEL
Omen
Music
•
CD
Electro Pop
[90/100]

Out Of Line
05/03/2015, Peter HESELMANS
---
The Berlin based band Blutengel brings us with 'Omen' their new album. The expectations were very high after the top 5 charting album 'Monument' of 2013, and the single 'Asche Zu Asche'.
Chris Pohl and Ulrike Goldmann display a nice variety on this album, and a greater diversity than in the past. Opening with the bombastic 'Prologue: Omen', a kind of dark theatrical track, that reminds me of the album openers of the early Blutengel days. The choice of the song sequences is also done perfectly.
This album brings back the feeling of dark romanticism, which they were famous for in the beginning, and it sounds in no way melodramatic or over the top. The track 'Sing', also their new single, inserts some passion between Pohl's vocal and his female counterpart, and although I still miss Constance Rudert, together, they manage to create a nice melancholic track with a nice chorus.
Blutengel also has some nice up-tempo songs on offer, starting with 'The Siren', nice beats and synths, even quite danceable and one of my personal favorites. 'The War Between Us', cold and catchy electronic sounds with emotional lyrics and 'Bow Down', the perfect up-tempo dark pop song. More electronic dark pop on 'Save Your Tears' and 'Starkeeper', sometimes a little to smooth and easy, but Chris Pohl sticks to his own style, and with his German tracks, he brings us even the best what Blutengel released since several years.
The single 'Asche Zu Asche'' is a perfect example, a great and powerful track and certainly a club floor filler, that brings back the good old days of this band, a perfect fusion of the past, present and future. Chris pays tribute to his own roots, danceable melodic electronic beats together with his dark and distorted vocals, the perfect Blutengel sound is back.
More German perfection on 'Dein Gott', scary lyrics with a dark beat and some nice danceable synth tunes turn this song into one of my personal favorites. Most other songs have a great dark pop level and a catchiness that can count. Even some influences of early 80's synth or EBM tunes can be heard, but the variety on this 'Omen' also brings us some cold goose bumps ballads like 'Give Me' or 'Stay'.
This year the band celebrates its 15th anniversary, and without doubt this 'Omen' is one of the best albums they made. The different soundscapes they make of club tracks, over dark poppy tunes to slow tempo and even ballads, give us a very positive feeling about this album.
Track listing: Album: Prologue: Omen Sing The Siren Wir sind was wir sind Give me The War Between Us Fire In The Distance Dein Gott Guilty Save Us Der Regen fällt Ich bin das Feuer Holy Blood Asche zu Asche Bow Down Elegy Bonus Disc Deluxe Edition: Inside Of Me Save Your Tears Am Abgrund Starkeeper (Album Version) Fire In The Distance (Blutengel vs. Terminal Choice)
Peter HESELMANS
05/03/2015
---