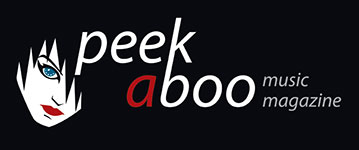 like this tv series review
---
BROADCHURCH SEASON 1
Movie
•
TV series
Crime
•
TV Series
Just Bridge
04/03/2015, Didier BECU
---
We never imagined that we would spend days (well, better say months) of our precious life watching television series. Of course we have to blame (how could it be otherwise) the makers, as they keep on succeeding in chaining the viewer to the tube. Broadchurch is such a series. This British production is anything but new, some even find story a little bit to similar to the Scandinavian series The Killing. Until now two seasons are aired (a third one is already confirmed). With an average of 7.6 million viewers, Broadchurch is one of the most successful series on British television in recent years. Some viewers were irritated by the fact that they couldn't understand the murmur or the accent of lead actor David Tennant (indeed, once Dr Who), but such criticism could never harm ITV. The ratings are still rising, the BAFTA's are still handed out, and recently the American channel Fox announced that it would direct a remake. The title will probably be Grace Point, again with Tennant in the title role and Anna Gunn (Breaking Bad) as his counterpart.
Anyway, as it seems that the original is always better, it won't be an easy task for the Americans to surpass this crime series. Broadchurch is a fictional British seaside town. Iti's the kind of place where nothing ever happens and that no one has ever heard of, until the 11-year-old Danny Price is found dead on the beach. Suddenly, all the inhabitants are in the spotlight. Shady deals that were unknown for the outside world, drift above. Not only by the media who hunt down the village, but also by the diligent Inspector Alec Hardy (David Tennant). Very quickly, the journalists find out that Hardy messed up a previous case, a fact that doesn't please local detective Ellie Miller (Olivia Colman), who wanted to investigate the murder place. She knows the place as no one else, and moreover she is friends with the family of the deceased boy.
Even though there are similarities with The Killing, creator Chris Chibnall has nevertheless made ​​a very personal series, inspired by the music of the Icelandic composer Ólafur Arnalds, whose music plays an important role in this exciting series, that is characterized by solid performances and an exciting ( and surprising ) script. Anyone who wants to see a decent British crime series must definitely try out Broadchurch. Now out on RLJ Entertainment : available in a box or as two separate seasons.
Didier BECU
04/03/2015
---
Nooit hadden we gedacht dat we dagen (nou ja, zeg maar maanden) van ons dierbaar leven zouden spenderen aan het bekijken van televisieseries. De schuld ligt natuurlijk (hoe kan het ook anders) bij de makers die er tegenwoordig zeer gemakkelijk in slagen om de kijker aan de buis te kluisteren. Ook Broadchurch van het Britse televisiestation is zo'n serie. De reeks is wel allesbehalve vernieuwend, sommige vinden zelfs dat het verhaal net iets te veel op dat van de Scandinavische serie The Killing lijkt. Tot nu zijn er twee seizoenen uitgezonden (een derde is in de maak). Met een gemiddelde van 7,6 miljoen kijkers is Broadchurch één van de meest succesvolle series die de afgelopen jaren op de Britse televisie is uitgezonden. Sommige kijkers ergerden zich wel aan het feit dat het gemompel en het accent van hoofdrolspeler David Tennant (inderdaad, ooit nog Dr. Who) amper te begrijpen was, maar zo'n kritiek legde de zender graag naast zich neer. De kijkcijfers blijven stijgen, de BAFTA's binnenstromen en onlangs werd bekend gemaakt dat de Amerikaanse zender Fox er een remake van zou maken. De titel wordt wellicht Gracepoint en zal ook Tennant in de hoofdrol krijgen, met Anna Gunn uit Breaking Bad als tegenspeelster.
Maar goed, naar het schijnt is het origineel altijd iets beter en de Amerikanen zullen het niet gemakkelijk hebben om deze crimeserie te overtreffen. Broadchurch is een fictief Brits kuststadje. Het is het soort oord waar nooit iets gebeurt en waarvan niemand ooit heeft gehoord tot op het moment dat de 11-jarige Danny Price dood op het strand wordt gevonden. Plots komen alle inwoners in de kijker. Duistere zaakjes die de buitenwereld niet mocht weten van deze gemeenschap, drijven plots boven. Niet alleen door de media die niet weg te slaan is uit het dorpje, maar ook door de ijverige inspecteur Alec Hardy (David Tennant). Al vlug komen de journalisten erachter dat Hardy een vorige zaak heeft verknald, tot groot ongenoegen van de detective Ellie Miller (Olivia Colman), die liever het onderzoek had gevoerd. Ze kent de plaats als haar eigen broekzak en bovendien is ze ook nog bevriend met de familie van het overleden jongetje.
Ook al zijn er de gelijkenissen met The Killing, heeft bedenker Chris Chibnall er desalniettemin een zeer eigen serie van gemaakt, die ook geïnspireerd is door de muziek van de Ijslandse componist Ólafur Arnalds en wiens muziek een voorname rol speelt in deze spannende reeks, die wordt gekenmerkt door degelijke vertolkingen, een spannend (en verrassend) script en vooral ook een traag tempo. Dat laatste juichen wij alleen maar toe. We worden misschien wel een dagje ouder, maar de karakters worden op deze manier wel goed uitgediept. Wie zin heeft in een degelijke Britse misdaadreeks, moet dus beslist Broadchurch uitproberen.
Didier BECU
04/03/2015
---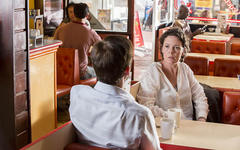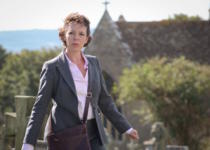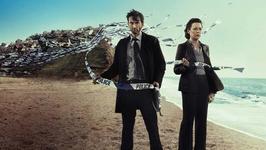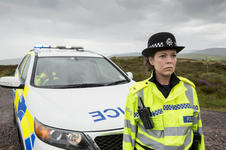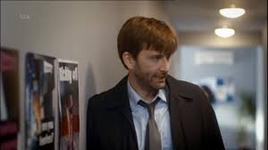 ---