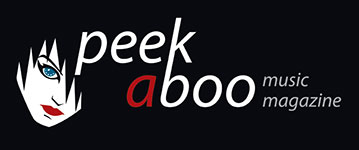 like this 7 inch review
---

EX-RZ
Drone Operator
Music
•
7 inch
New wave
[65/100]

Starman Records
03/03/2015, Peter TYLER
---
Some years ago "Red Zebra" fell apart.. While composers Geert Maertens and Johan Isselee formed "Elements" along with the other musicians, singer Peter Slabbynck continues as "Ex-RZ".
The band has fallen apart, which most likely explains the choice of the B-side, a remake of the song "I'm falling apart".
But first Side A.. "Drone Operator", a solid energetic single with the combat skills of a drone, loaded with Duracell batteries and operated by a Radio Shack remote control. "Is it a man, is it a woman, a child or a dog?", sings Slabbynck.. I wouldn't know... there still are lots of other possibilities, not counting Megamindy as one of them. But without doubt this is a single that should hijack some airplay, even if it was only to enlighten the traffic jams.. Looking up to the sky and realising: with a drone, I would already have been there…

All of the sudden those flying objects remind me of the Love Missile of Sigue SIgue Sputnik, which brings us to Side B. Electronics and a drum machine, most likely borrowed by those gentlemen, are the foundation of this new version of "I'm Falling Apart".
Peter Slabbynck is in all his diversity also a bit of a white rapper, it takes some time to adjust, but it is great fun... "Apart" even sounds a little bit like the Flemish "Een paard" (A Horse), and yes.. even without any expedients I do see a galloping horse… During the production they even found a small bottle with still some drops of "Belpop sauce" in it, which despite of the overdue expiring date, was added to give the mix something… well.. something authentic... And the fun makes us realise we shouldn't mourn about the split of Red Zebra, but be happy instead, as we do have two bands in return !

I do love it…. vinyl singles in the year 2015... Now we only have to teach the nowadays radio deejays what a turntable looks like and how it works. Perhaps give one away in a contest for a real playlist? It would definitely be great for the Belgian music scene...
Peter TYLER
03/03/2015
---