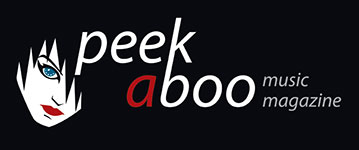 like this tv series review
---
DETECTIVE MONTALBANO SEASON 6
Movie
•
TV series
Detective
•
TV Series
Lumičre
21/07/2015, Didier BECU
---
Meanwhile we already have in our hands the sixth box of Salvo Montalbano (Luca Zingaretti),the detective who fights Italian criminals. When we speak about the Mafia, we almost automatically end up in Sicily. It is there, in the small town of Vigata to be exact, that the detective is at work. Just like many of his colleagues, this sleuth appeared for the first time in a crime novel. Since 1994 writer Andrea Camilleri governs the Italian book market with his detective stories. Five years later, the RAI decided to make a first film with a huge success as a result.
For the role of Montalbano the makers found Luca Zingaretti, who is a superstar in Italy. Apparently there is a lot of action in Vigata, because in one year there were more than 4 new movies made (Angelica's Smile, Hall Of Mirrors, A Voice In The Night and A Ray Of Light). Readers who already have seen this guy at work, know that he is not a Dirty Harry. He rather solves a crime from a sunny terrace or to put it simple: the Italian way! Montalbano never loses his temper, at most he is annoyed when agent Catarella (Angelo Russo) does another silly thing. The private life of the man is anything but smoothly in the new episodes. But what do you want? To use again those clichés: no woman escapes the eye of the Italian.
The new episodes are exactly like the previous ones. Small crimes always have a connection with something bigger. The adventures of Montalbano are, to be honest, not the best that Lumière has to offer. The four feature films are slightly corny, you feel no real connection with the cop and in fact it is just not exciting enough. The sixth section of the Montalbano series is fodder for crime series fans, who set their demands not too high, but who still want quality.
The sixth DVD box of Detective Montalbano is now out on Lumière.
Didier BECU
21/07/2015
---
We zijn ondertussen al aan de zesde box van Salvo Montalbano (Luca Zingaretti) toe, de detective die de Italiaanse misdaad bestrijdt. Wie het over de maffia heeft, komt bijna automatisch in Sicilië terecht en het is dan ook daar, in het stadje Vigata om precies te zijn, waar de speurneus actief is. Net zoals vele van zijn collega's verscheen deze speurneus voor het eerst in de boekenwereld. Reeds vanaf 1994 regeert schrijver Andrea Camilleri met zijn detectiveverhalen de Italiaanse boekenmarkt. Vijf jaar later besloot de RAI om een eerste film op te nemen, met een enorm succes als gevolg.
Voor de rol van Montalbano vond men Luca Zingaretti, die gerust mag zeggen dat hij in Italië een superster is. Blijkbaar gebeurt er van alles in Vigata, want op een jaar tijd zijn er alweer 4 nieuwe films (Angelica's Smile, Hall Of Mirrors, A Voice In The Night en A Ray Of Light) gemaakt. Lezers die deze man al aan het werk zagen, weten dat hij een levensgenieter is. Hij is geen Dirty Harry die als een waaghals achter de boeven aan zit, maar eerder een misdaad van op een zonnig terras oplost of om het simpel uit te drukken: op zijn Italiaans! Nooit verliest Montalbano zijn zelfbeheersing, hooguit ergert hij zich aan het geklungel van agent Catarella (Angelo Russo). Het privéleven van de man loopt in de nieuwe afleveringen allesbehalve gesmeerd. Maar wat wil je? Om de clichés weer alle eer aan te doen, kan je stellen dat er geen enkele vrouw aan het oog van de Italiaan ontsnapt.
De nieuwe afleveringen liggen volledig in het spoor van de vorige. Kleine delicten hebben altijd wel een verband met iets groter en voor hij het beseft zit hij te wroeten in de riolen van de Italiaanse misdaad. De avonturen van Montalbano zijn eerlijkheidshalve niet het beste van wat Lumière te bieden heeft. Daarvoor zijn de vier langspeelfilms iets te oubollig, is het allemaal wat te kil en net niet spannend genoeg. Dit zesde luik van de Montalbano-reeks is dan ook meer voer voor kijkers die compleet verkikkerd zijn op crimereeksen en die hun eisen niet al te hoog stellen, maar toch kwaliteit willen.
De zesde dvd-box van Detective Montalbano is vanaf nu op Lumière uit.
Didier BECU
21/07/2015
---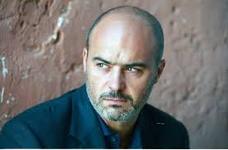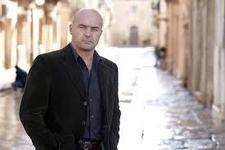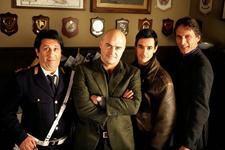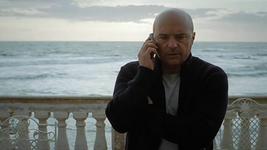 ---