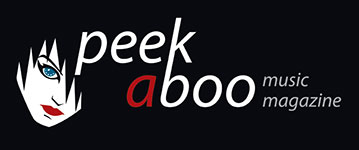 like this cd review
---
ROLANDO SIMMONS
Magical Crystal
Music
•
CD
Ambient
•
Electronics
•
Fantasy
[75/100]

AOU Caoutchou
20/07/2015, William LIÉNARD
---
Rolando Simmons is a Swedish musician. He is fascinated by the work of Drexciya, AFX and Isao Tomita, by whom he was inspired for his album Magic Crystal, but he also mentions Sibylle Baier, Jandek, Vashti Bunyan and Debussy as acts that affect his compositional activities. In AOU Caoutchou's press release his material is called fairylike because of "the dreamy environment of meadows, grasslands, hills and lakes" in the immediate vicinity of his residence, and that sounds believable, because what he does with his hardware sounds neat and tidy, without hazardous industrial sounds or a cacophony of noise.
Title track Magic Crystal blows through the room with echoing synths, melodious and bell-like, layered and at mid-tempo. Then a creamy drum machine enters the sound scape to which later an extra layer is added. The synths are humming innocently and get the company of buzzing colleagues that nestle between the original sound. The material is in line with what Karsten Pflum does on his album Dode, with the same sense of fantasy and magical beauty, but Simmons is less narrative and focuses more on atmosphere. Moreover, his sound material is always cheerful, by which he comes close to Ssleeping Desiress. Sisters on the Shore gets a higher tempo, but in terms of structure and instrumentation, the track sounds very much like the title track: the drum machine makes for a slightly firmer beat and the high-synth takes the singing voice for its account.
Deep Trail begins with the sound of (electronic) falling glass and a siren-like synth in the background, African-style drum beats and little sounds that start a dialogue with each other. It is a quiet and conventional track, but comfortable to the ear with its smooth and polished pace. In Earthshine the synths sound like the PVC pipes of Einstürzende Neubauten, but they do not merely support the track, on the contrary, they take the vocals on their behalf. In the background we hear softly rustling and layered synths and drums, clicks and solid trotting beats. Partly due to the jaunty pace and the rapid alternation of dark sounds, the track has a clear jazz and R&B feel. Very beautiful in its simplicity.
Lighthouse has muffled drumbeats and creaks and good sounding flute-like synths for the melody, more creaks and finally popping drums, while Ganavan ends the album with what seems to be the broad sound of a symphony orchestra, dreamy and wide spread, but retained at the same time, with shredded metallic synths and what appears to be the distorted sound of an electric guitar, and then a wide and quiet orchestrated finale.
Magical Crystal is not exactly an album for fans of hard industrial sounds. But if for once it may sound melodic and airy instead of dark, dangerous and gloomy, then Rolando Simmons definitely is an artist who deserves to be heard.
Tracklisting:
1. Magical Crystal
2. Sisters on the Shore
3. Deep Trail
4. Earthshine
5. Lighthouse
6. Ganavan
William LIÉNARD
20/07/2015
---
Rolando Simmons is een Zweedse muzikant. Hij is gefascineerd door het werk van Drexciya, AFX and Isao Tomita, door wie hij zich liet inspireren voor z'n album Magic Crystal, maar hij noemt ook Sibylle Baier, Jandek, Vashti Bunyan and Debussy als acts die een invloed hebben op z'n compositorische bezigheden. In het persbericht van releasefirma AOU Caoutchou wordt z'n materiaal sprookjesachtig genoemd wegens "de dromerige omgeving van weilanden, graslanden, heuvels en meren" in de onmiddellijke omgeving van z'n woonplaats, en daar valt inderdaad wat voor te zeggen, want wat hij uit z'n hardware tevoorschijn tovert klinkt opgeruimd en netjes, zonder gevaarlijke industriële uithalen of een kakofonie van lawaai.
Titelnummer Magic Crystal waait door de kamer met echoënde synths, welluidend en bel-achtig, gelaagd en tegen mid-tempo. Even later komt een romige drummachine voorzichtig op gang waaraan later een extra laag wordt toegevoegd. De synths zoemen ondertussen onschuldig door elkaar en krijgen na verloop van tijd het gezelschap van brommende synths die zich tussen het originele geluid nestelen. Het materiaal ligt in de lijn van wat bijv. Karsten Pflum op z'n album Dode ten gehore brengt, met dezelfde zin voor fantasy en feeërieke schoonheid, maar Simmons is minder verhalend en zet meer in op sfeer. Bovendien klinkt zijn materiaal altijd opgewekt, waarmee hij dan weer in de buurt komt van Ssleeping Desiress. Sisters on the Shore krijgt een hoger tempo, maar de track is qua opbouw en instrumentatie van dezelfde soort als het titelnummer, waarbij de drummachine voor een iets stevigere beat zorgt en de hoge synth als het ware de zangstem voor z'n rekening neemt.
Deep Trail begint met het geluid van (elektronisch) vallend glas, krijgt een sirène-achtige synth op de achtergrond, Afrikaanse drum-achtige beats en kleine geluidjes die met elkaar in dialoog gaan. Het is een rustige track die geen potten breekt, maar die lekker in het oor ligt met z'n glad en gepolijst tempo. In Earthshine klinken de synths als de pvc-buizen van Einstürzende Neubauten, maar ze dienen niet louter ter ondersteuning, want ze nemen op hun beurt de zangpartij voor hun rekening. Op de achtergrond horen we zacht suizende synths en vooraan gelaagd drumwerk van clicks en stevige doordravende beats. Mede door het zwierige tempo en de snelle afwisseling van de donkere geluiden, heeft de track duidelijk een jazzy en r&b-feel. Heel erg mooi in al z'n eenvoud.
Lighthouse dobbert op doffe drumbeats en kraakjes en krijgt goed klinkende dwarsfluitachtige synths voor de melodie, en nog meer kraakjes en uiteindelijk ploffende drums, terwijl Ganavan het album afsluit met wat klinkt als het brede geluid van een symfonieorkest, dromerig en breed uitgesmeerd, maar tegelijk ingehouden, met verhakselde metaalachtig synths en wat lijkt op het vervormd geluid van een elektrische gitaar, en dan een brede en rustig georkestreerde finale.
Magical Crystal is niet meteen een album voor liefhebbers van harde industriële geluiden. Maar als het voor een keer welluidend en luchtig in plaats van donker, gevaarlijk en somber mag zijn, dan is Rolando Simmons beslist een artiest die een kans behoort te krijgen.
William LIÉNARD
20/07/2015
---