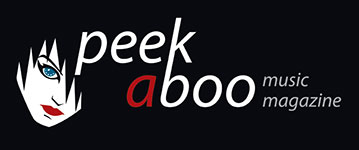 like this movie classics review
---
FRANCIS FORD COPPOLA
Rumble Fish
Movie
•
Movie classics
Drama
[83/100]

Universal Pictures
19/07/2015, Didier BECU
---
Once the name of Francis Ford Coppola was a synonym for genius, unfortunately today the man is nothing more than "the father of Sofia" and if you look up his name on Google, then his vineyards are the first thing you see. It can hardly be sadder. His new film doesn't change that. Who ever saw Twixt or Distant Vision? Some say Coppola himself is the one to blame. After his Vietnam epic Apocalypse Now, he directed the expensive One From The Heart in which he (according to himself) wanted to reinvent cinema. It ended in a tragedy, because the director was almost forced to sell all his possessions. Fortunately, a year later a book by S.E. Hinton came his way. The Outsiders was a huge success and barely two weeks after the film was finished, Coppola began filming another book by Hinton. The director regarded Rumble Fish as "an art film for the youth." Big words indeed, and apparently he hadn't forgotten the fiasco of One From the Heart, because once again his directing was revolutionary and extremely risky. The performances were recorded with the storyboards as a background, while the brilliant black and white photography was added later. A lot has been written about the sublime shadow play, although it was often simply painted on buildings.
Rusty James (Matt Dillon) is the leader of a street gang. The boys from the neighbourhood see him as a hero and he has the most beautiful girl (Diane Lane) at his side. And yet, how tough and dangerous he might look, everyone knows that he is just the brother of The Motorcycle Boy (Mickey Rourke), who went to California after the death of his mother.
Insiders sometimes speak of a family affair, and that is true. Coppola did not feel the slightest pressure and chose actors with whom he had already worked (most of them came mainly of The Outsiders, while he knew the very young Laurence Fishburne from Apocalypse Now), or he just relied on his own family: his daughter Sofia and nephew Nicolas Cage, who made his debut in the movie. The rest of the cast was equally impressive: Tom Waits as a bartender, Chris Penn (the brother of Sean) and Dennis Hopper as Rusty's father, who is addicted to alcohol.
Almost thirty years later Rumble Fish still looks fresh and may stand next to The Wild One with Marlon Brando or Rebel Without a Cause with James Dean. That's probably because there was a director at the helm who loves challenges. Now it seems obvious, but in 1983 you had to have lots of balls to release a film in black and white. Coppola of course remains Coppola, and let us be happy for that, because Rumble Fish is one of the greatest masterpieces of the 80s.
Didier BECU
19/07/2015
---
Ooit was de naam van Francis Ford Coppola synoniem met genie, helaas is dat vandaag wel eventjes anders. Tegenwoordig betekent de man bijna niet meer dan "de vader van Sofia" en als je zijn naam op Google intikt, dan zijn z'n wijngaarden het eerste wat je ziet. Het kan bijna niet triester. Ook zijn nieuwe films brengen daar amper verandering in, want wie heeft ooit Twixt of Distant Vision gezien? Men verwijt Coppola vaak dat hij de schuldige is. Na het Vietnamepos Apocalypse Now draaide Coppola het peperdure One From The Heart waarin hij de cinema wilde heruitvinden. Het eindigde in een ware tragedie, want de regisseur werd bijna verplicht om al zijn bezittingen te verkopen. Gelukkig viel er een jaar later een boek van S.E. Hinton in zijn bus. The Outsiders werd een enorm succes en amper twee weken nadat de film was afgewerkt begon Coppola in datzelfde Tulsa aan de verfilming van alweer een boek van Hinton. De regisseur beschouwde Rumble Fish als "een kunstfilm voor de jeugd". Blijkbaar was hij het fiasco van One From The Heart niet vergeten, want ook hier ging hij zeer revolutionair en uiterst gewaagd te werk. De vertolkingen werden opgenomen met de storyboards als achtergrond, terwijl de geniale zwart-witfotografie er later werd aan toegevoegd. Men heeft het wel over zijn sublieme schaduwspel, ofschoon dat vaak op gebouwen was geschilderd. Gelukkig bleek geen mens dat dankzij de magie van de cinema te zien.

Rusty James (Matt Dillon) is de leider van een straatbende die in zijn buurt de plak zwaait. De jongens kijken naar hem op en hij heeft het mooiste meisje van het dorp (Diane Lane) aan zijn zij. En toch, hoe stoer en gevaarlijk hij er ook uitziet, toch weet iedereen dat hij niet meer is dan het broertje van The Motorcycle Boy (Mickey Rourke), die na de dood van zijn moeder naar Californië trok.

Insiders spreken wel eens van een familieonderonsje, en ergens is dat ook wel zo. Coppola voelde niet de minste druk en koos acteurs met wie hij reeds had samengewerkt (die kwamen vooral uit The Outsiders, alsook de piepjonge Laurence Fishburne, die hij nog kende uit Apocalypse Now), of hij plukte ze gewoon uit zijn eigen familie: dochter Sofia en zijn neefje Nicolas Cage die daarmee zijn debuut maakte. De rest van de cast was al even indrukwekkend: Tom Waits als barman, Chris Penn (de betreurde broer van) en Dennis Hopper als Rustys vader die hopeloos aan de fles zit.
Bijna dertig jaar na datum ziet Rumble Fish er nog even fris uit als toen en mag gerust naast soortgenoten als The Wild One met Marlon Brando of Rebel Without a Cause met James Dean staan. Waarschijnlijk is dat omdat er een regisseur aan het roer stond die van uitdagingen hield. Nu lijkt het vanzelfsprekend, maar in 1983 moest je over enorm veel ballen beschikken om een film in zwart-wit uit te brengen (zeker als je weet dat je een prent in handen hebt die gemakkelijk de recette van The Outsiders kon evenaren). Coppola blijft natuurlijk keikop Coppola, en laat ons daar gelukkig om zijn, want Rumble Fish is één van de grootste meesterwerken uit de jaren 80.
Didier BECU
19/07/2015
---
---