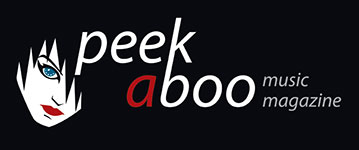 like this movie classics review
---
JOHN LANDIS
Into the Night
Movie
•
Movie classics
Action
•
Comedy
[80/100]

Universal Pictures
20/07/2015, Didier BECU
---
I could fool you and tell you that I choose Into The Night because of David Bowie, as he plays a small (funny) role in it, but the real reason is blonde, sexy and one of the most beautiful women in the world. No, for once I am not talking about Sharon Stone, but that other diva from the 80s: Michelle Pfeiffer. If you do not count the flopped sequel of Grease, then this comedy is her second major role (Scarface was of course the first one) in her career. Even though this film has an enormous cast (especially in the supporting roles), you can say that Into The Night was simply created for her. A nerd who is deceived by his wife and falls for the wrong kind of lady. Ed Okin (Jeff Goldblum) is so tired of his wife that at night he's unable to sleep. After another blunder at work, his colleague Herb (Dan Akroyd) advises him to go home and get some sleep. Once he's there, he discovers that his wife likes to share the bed with someone else. Completely out of mind, he goes to downtown Los Angeles. He does not know what happens with him when suddenly a beautiful woman (Pfeiffer) jumps into his car. The beauty not only looks like Princess Diana, she has also the same name. Ed is obviously clever enough to realize that this can't be accidental. Diana is on the run for four Iranians. Ed discovers that Diana smuggled some emerald stones to the US that belong to the Shah of Iran. The two are not only pursued by four hilarious (but extremely dangerous) Iranians, there is also a British hitman (David Bowie) involved in the game.
Apart from An American Werewolf In London, you can crown John Landis as one of the masters of the 80s comedies, that's also how you have to regard Into the Night. Today making a film like that would be impossible, as both the audience and the critics would nail the director to the cross, but in 1985 it worked! There will undoubtedly be people around who think that the result is rather silly, as for instance the baddies don't seem dangerous at all, but rather ridiculous, actually, and that is also a typical feature of the 80s cinema. The chases are never really exciting, but more a tribute to the slapstick comedy of the Keystone Cops. Into The Night was also an ideal way for Michelle Pfeiffer to show that she was more than just Scarface's darling. She did it, and perhaps without fully realizing it, she became one of the most popular sex symbols of the 80s. Also fantastic are the numerous cameos that you can spot in the film. The list is too long to mention but watch out for the cult directors Roger Vadim and Jack Arnold, David Cronenberg, Jonathan Demme, Muppet-father Jim Henson and rock 'n roll legend Carl Perkins.
Didier BECU
20/07/2015
---
Ik zou flauw kunnen doen en schrijven dat ik het over Into The Night wil hebben omdat David Bowie er een kleine (grappige) rol in vertolkt, maar de echte reden is blond, sexy en één van de mooiste vrouwen ter wereld. Neen, ik heb het voor één keer niet over Sharon Stone, wel over die andere diva uit de jaren 80: Michelle Pfeiffer. Als je de geflopte sequel van Grease niet meerekent, dan is deze komedie haar tweede grote rol (Scarface was natuurlijk de eerste) uit haar carrière. Ook al heeft deze film een cast (vooral wat de bijrollen betreft) om van achterover te vallen, kun je gerust stellen dat Into The Night gemaakt was voor de knappe actrice. Een sul die bedrogen wordt door zijn vrouw en als een blinde mol in de val loopt van een knappe dame. De onbeholpen kerel is Ed Okin (Jeff Goldblum). Hij is het gezeur van zijn vrouw zo beu dat hij er 's nachts niet meer van kan slapen. Nadat hij tijdens de vergadering is ingedommeld, raadt zijn collega Herb (Dan Akroyd) hem aan om naar huis te gaan om wat te slapen. Eens thuisgekomen ontdekt hij dat zijn vrouw liever het bed met een ander deelt. Compleet van de kaart gaat hij naar het centrum van Los Angeles. Hij weet niet wat er gebeurt als een prachtvrouw (Pfeiffer) in zijn auto springt.Ze ziet er niet alleen als Lady Diana uit, ze heet ook zo. Ed is natuurlijk snugger genoeg om te beseffen dat dit geen toeval kan zijn. Diana is geen doetje en is op de vlucht is voor vier Iraniërs. Ed ontdekt dat Diana emeraldstenen naar de VS heeft gesmokkeld die eigendom zijn van de Shah van Iran. De twee worden niet alleen nagezeten door vier dolkomische (maar uiterst gevaarlijke) Iraniërs, er is ook een Britse huurmoordenaar (David Bowie) in het spel betrokken.

Als je An American Werewolf In London niet meerekent, kan je John Landis gerust kronen tot één van de meesters van de jaren-80-komedie, Into the Night moet je dan ook zo bekijken. Wie vandaag zo'n film zou maken, valt zonder medelijden door de mand om nadien door de critici aan het kruis te worden genageld, maar in 1985 kon zoiets wel en het werkte! Er zullen ongetwijfeld mensen zijn die denken dat het resultaat eerder sullig is, zo zien bijv. de zware jongens er helemaal niet gevaarlijk uit, bijna eerder ridicuul, maar ook dat is een typisch element van de jaren-80-cinema, net als de achtervolgingen die nooit echt spannend zijn, maar eerder op een ode aan de slapstick van de Keystone Cops lijken. Into The Night was ook een ideale manier voor Michelle Pfeiffer om te tonen dat ze meer kon dan alleen maar als het liefje van Scarface coke snuiven. Ze deed dat, en zonder het wellicht helemaal te beseffen werd ze daarmee een van de populairste sekssymbolen van de jaren 80. Ten slotte heb je ook nog de talrijke cameo's die de film extra flair bezorgen. De lijst is te lang om op te noemen, maar kijk vooral uit naar die van de cultregisseurs Roger Vadim en Jack Arnold, David Cronenberg, Jonathan Demme, Muppet-vader Jim Henson en rock 'n roll-legende Carl Perkins.
Didier BECU
20/07/2015
---
---