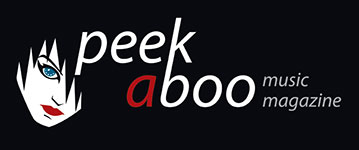 like this article review
---
JORGE (C-LEKKTOR & DISTURBED FICTION)
Ten Albums That Changed My Life
Article
Electro
21/07/2015, Britta Tabrit
---
Our new chapter "Ten albums that changed my life" enjoys great popularity. Today Jorge from the Mexican projects C-LEKKTOR and DISTURBED FICTION tells us about his personal TOP 10.
1. THE CURE - PORNOGRAPHY
The cure was the first band in my life, the "Disintegration" album was the first contact with The Cure, but "Pornography" is my favorite album, when it comes to alternative music.
2. CHRISTIAN DEATH - ATROCITIES
In the 90s I was a fan of this band. "Atrocities" is my favorite album and it made me leave behind the video games and take the guitar.
3. VARIOUS ARTISTS - GOTHIC ROCK VOL. 1
In the beginning I tried to find new bands of Goth music, I got this compilation and it became the best compilation of Goth influenced music.
4. SKINNY PUPPY - Bites Re-issue
I came across this band quite late, maybe in 99, but I love this album and it changed my musical way of thinking.
5. KILLING JOKE - NIGHT TIME
I like everything of Killing Joke and it was my motivation for having my own band when I was young.
6. ALICE IN CHAINS - ALICE IN CHAINS
It was the second band I chose as a favorite, this album is their best work in my opinion.
7. JOY DIVISION – CLOSER
That's simply a masterpiece. That one really made me plunge into the dark.
8. VOLTAGE II : Electronic Vivisection – Compilation
Because of this compilation I decided to abandon the guitar and buy a keyboard – hahaha.
9. LEæTHER STRIP - Solitary Confinement
They influenced my work and my look on electronic music.
10. PINK FLOYD - Wish You Were Here
This album opened the door to different music, even another music genre. In the past I just listened to Goth, Dark Music, Electro, etc. but after this, I changed my mind about music. You can find good music not only in the Underground genre!
C-Lekktor on Facebook: https://www.facebook.com/Clekktor?pnref=lhc
Disturbed Fiction on Facebook: https://www.facebook.com/Clekktor?pnref=lhc
Britta Tabrit
21/07/2015
---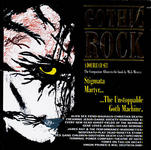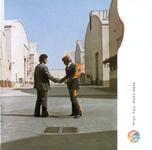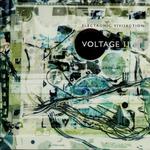 ---