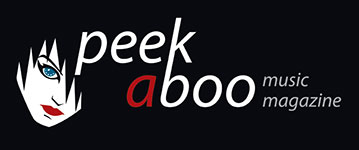 like this digital review
---
AN DANZZA
Whispers of the Forest
Music
•
Digital
Ethereal / Heavenly Voices
•
Fantasy
•
Medieval
[85/100]

Self-released
10/12/2016, Wim GUILLEMYN
---
Those who love epic, medieval or fantasy, surely must take the time to discover the fifth album of An Danzza. The project is essentially the brain of the Spaniard Andrés Campuzano with vocals by Haydée Marinoso (ex Waldheim, former Rememberances). Octavio Molano (flutes, bagpipes), Jaime Sanz (oboe), Alba Sola (violins) and a long list of guest musicians all ensure a high-quality content. Whispers Of The Forest contains 15 tracks.
On this album, Andrés delves into the dark woods and creates myths by use of music. A rather traditional sounding album that at times sounds medieval with a fabulous touch. The voice of Haydée has a reinforcing effect. She sings mainly in English, which makes it sound universal. Hekate is the first single from the new album and begins with mesmerizing vocals and percussion. The song sounds atmospheric with a clear theme. Beautifully done. When The Wind Moans is a strong song, but actually all compositions are of a fairly high level.
Some may think it sounds too magical, but when you love bands like Qntal or Blackmore's Night, then you will like this album. Note the beautiful artwork which fits the atmosphere.
Digital only available through http://www.cdbaby.com/Artist/AnDanzza.
Wim GUILLEMYN
10/12/2016
---
Wie van epic, medieval of fantasy houdt, moet zeker de tijd nemen om het vijfde album van An Danzza te ontdekken. Het project is hoofdzakelijk het brein van de Spanjaard Andrés Campuzano en de zang wordt verzorgd door Haydée Marinoso (ex-Waldheim, het voormalige Rememberances). Octavio Molano (fluiten, doedelzak), Jaime Sanz (hobo), Alba Sola (violen) en nog een waslijst van gastmuzikanten, zorgen voor een kwaliteitsvolle muzikale invulling. Whispers Of The Forest bevat maar liefst 15 tracks.
Op dit album duikt Andrés in de donkere wouden om mythes via zijn muziek tot leven te brengen. Hij slaagt daar aardig in en brengt een vrij traditioneel klinkend album dat soms een middeleeuwse en dan een sprookjesachtige inkleuring krijgt. De stem van Haydée heeft een versterkend effect. Ze zingt hoofdzakelijk in het Engels, wat ervoor zorgt dat het meteen een stuk toegankelijker en universeler klinkt. Hekate is de eerste single uit het nieuwe album en begint met bezwerende gezang en percussie. Het nummer klinkt vrij opgewekt en atmosferisch met een duidelijk thema. Mooi uitgewerkt. Ook When The Wind Moans is een sterke song, maar eigenlijk zijn alle composities van een vrij hoog niveau.
Sommigen zullen het misschien wat te feeëriek vinden klinken, maar als je smaak die richting uitgaat en je houdt van bands zoals Qntal, Blackmore's Night… dan zal je aan dit album veel plezier beleven. Let ook op het mooie artwork dat helemaal in de sfeer past. Alleen digitaal verkrijgbaar via http://www.cdbaby.com/Artist/AnDanzza.
Wim GUILLEMYN
10/12/2016
---
---