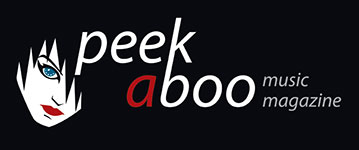 like this cd review
---
CULLEN OMORI
New Misery
Music
•
CD
Indie
•
Psychedelic
[73/100]

SUBPOP
10/12/2016, Didier BECU
---
Cullen Omori does not look very happy on the CD-cover. The band is still young, but already signed by the harsh pains of life. You would almost hope that antidepressants did not exist, because as long as there are unfortunate souls who doubt the meaning of life, there will be wonderful records to listen to.
Despite the fact that the world once thought that his band would assure Smith Westerns a golden future, the group split up after three albums, and Cullen went solo, while the others formed Whitney.
New Misery (what a name to conquer the world with!) has eleven tracks that basically follow the path that Smith Westerns built. From the first second of No Big Deal it is clear that Cullen chooses for bombast. Psychedelic indie pop songs with a Brian Wilson touch, the mystic character of Mercury Rev, and especially staring at the success of Tame Impala.
Bitter sweet tragic pop psychedelica sells well these days and if And Yet The World Still Turns would get a few spins on the radio, it would probably score as good as Let It Happen. The single Cinnamon Cullen even goes a step further, because it sounds very poppy. Of course, it may not be too commercia; Cullen knows all too well that his core audience has a preference for alternative music. On the creepy Sour Silk, he is assisted by a real children's choir. Sometimes you think of that magical band Talk Talk.
Whether Cullen Omori will succeed in convincing the audience with this debut album remains a difficult question. He has the talent and the songs,he should avoid to make them sound too bombastic.
Didier BECU
10/12/2016
---
Echt gelukkig ziet Cullen Omori er niet uit op de foto die het hoesje siert. Nog piepjong en nu al getekend door de harde pijn van het leven. Je zou bijna wensen dat er geen antidepressiva bestaan, want zo lang er ongelukkige zielen op deze planeet rondlopen die twijfelen over de zin van het leven, hebben we ook wondermooie platen om naar te luisteren.

Ondanks het feit dat de hele wereld dacht dat zijn band Smith Westerns een gouden toekomst had, hield het gezelschap het na drie platen voor bekeken en koos Cullen voor het solopad, terwijl de anderen met Whitneydoorgingen.
New Misery (wat een naam toch om de wereld te veroveren!) telt elf tracks die in feite gewoon het pad volgen dat Smith Westerns eerder aanlegde. Vanaf de eerste seconde van No Big Deal is het duidelijk dat Cullen vooral voor bombast kiest. Psychedelische indiepopsongs die wat als Brian Wilson klinken, die een beetje het mystieke van Mercury Rev bevatten, maar die vooral naar het succes van Tame Impala lonken.

Zwaarmoedige poppsychedelica verkoopt goed dezer dagen en draai And Yet The World Still Turns een paar keer op de radio en het scoort waarschijnlijk even goed als Let It Happen. Op de single Cinnamon gaat Cullen zelfs een stap verder door plots heel poppy te klinken. Natuurlijk mag het ook niet te commercieel worden, Cullen weet namelijk maar al te goed dat zijn kernpubliek voor alternatieve muziek kiest, zo krijgt hij bijv. in het beangstigende Sour Silk de assistentie van een heus kinderkoor. Je prevelt wel eens de naam van die magische band Talk Talk.
Of Cullen Omori erin zal slagen om met dit debuut het publiek om zijn vingers te winden, blijft een moeilijke vraag. Het talent is er, en als hij zijn composities niet te pompeus maakt, kan dat. De songs zijn er in ieder geval.
Didier BECU
10/12/2016
---