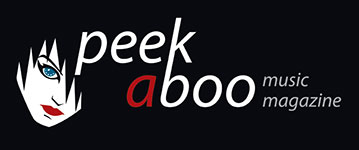 like this movie review
---
COLIN TEAGUE
Dragonheart 3: The Sorcerer's Curse
Movie
Fantasy
[52/100]

Universal Pictures
10/03/2015, Didier BECU
---
Long before Peter Jackson turned the Tolkien booksinto films, there were movies about dragons. One of the best is Dragonheart by John McTiernan. After twenty years, the movie is still loved by young and old, and thus an ideal title for a sequel (although the story is not a sequel at all).
Fifteen years ago Dragonheart: A New Beginning appeared and was for marketing reasons renamed as Dragonheart 2. Although the film was only released on the video market, producers were keen to give green light for Dragonheart 3: The Sorcerer's Curse by Colin Teague,, who directed video hits like The Last Drop and Shooters, plus some episodes of Torchwood, Doctor Who and Being Human. His third motion picture has not seen a movie theatre, because Dragonheart 3 was, as expected, directly launched on DVD an Blu-ray.
If you can forget the simple story for a moment, than Dragonheart 3: The Sorcerer's Curse isn't really that bad. Normally you would expectthat in such a cheap production the dragon is a dreadful CG-vehicle, but fortunately that is not the case. The fire-breathing beast is simply overwhelming and just like in the first film, in which Sean Connery provided the voice, the dragon's heart is connected with the the heart of knight Gareth (Julian Morris). The dragon Drago (this time with the voice of Ben Kingsley) saves the knight's life after he has protected the nine dragon eggs. These eggs are wanted by every villain, as he who gets them in his possession, will become a powerful warlord. One of the interested baddies is Brude (Jonjo O'Neill).
Admittedly, we have to say that the script by Matthew Feitshan comes straight from some poor children's book, but due to the impressive dragon and the quite good performances (especially Tazmin Merchant, who you might know from Game Of Thrones and The Tudors), Dragonheart 3: The Sorcerer's Curse is not bad in its genre. Now out on DVD and Blu-ray by Universal.
Didier BECU
10/03/2015
---
Al lang voor Peter Jackson de Tolkien-boeken verfilmde bestonden er films over draken. Een van de bekendste en wellicht ook de beste is Dragonheart van John McTiernan. Een film die twintig jaar na datum nog steeds door jong en oud wordt geliefd, en dus is het een ideale titel voor een sequel (ofschoon het verhaal dat helemaal niet is).
Vijftien jaar geleden verscheen Dragonheart: A New Beginning, wat om redenen van marketing gewoon werd omgedoopt tot Dragonheart 2. Alhoewel de release alleen op video verscheen, is er nu dus Dragonheart 3: The Sorcerer's Curse van Colin Teague, een filmmaker die ook de videohits The Last Drop en Shooters op zijn cv heeft staan, alsook een paar afleveringen van Torchwood, Doctor Who en Being Human. Ook zijn derde wapenfeit (deze Dragonheart, dus) heeft geen bioscoopzaal gezien, want het derde verhaal is wereldwijd op dvd en Blu-ray uitgebracht. Als je het simpele verhaal eventjes kan vergeten, dan valt Dragonheart 3: The Sorcerer's Curse eigenlijk heel goed mee. Normaliter zou je van zo'n productie verwachten dat de draak in kwestie een CG-gedrocht van jewelste is, maar dat is gelukkig niet zo. Het vuurspuwende beest is overweldigend en net zoals in de eerste film, waarin Sean Connery de stem vertolkte, wordt ook hier het hart van een ridder Gareth (Julian Morris) met dat van de draak Drago (met deze keer de stem van Ben Kingsley) verbonden. Dat gebeurt nadat de ridder de negen eieren van de draak heeft beschermd. Die eieren zijn door iedere snoodaard gewild, want wie die in zijn bezit krijgt, zal later ook over negen draken beschikken en dus een machtig krijgsheer zijn. Een van de geïnteresseerden is Brude (Jonjo O'Neill).
Toegegeven, het script van Matthew Feitshan kon uit één of ander Jommeke-strip komen, toch komt Teague aardig weg met dit simpele ridderverhaal. Er is niet alleen, zoals eerder gezegd, de indrukwekkende draak, ook de vertolkingen zijn vrij goed: vooral Tazmin Merchant die al in Game Of Thrones en The Tudors speelde, valt op. Dragonheart 3: The Sorcerer's Curse is zeker geen verademing in zijn genre, maar goed genoeg voor anderhalf uur schaamteloos riddervertier. Nu uit op dvd en Blu-ray via Universal.
Didier BECU
10/03/2015
---
---