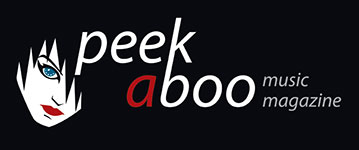 like this movie classics review
---
MICHAEL CURTIZ
Mildred Pierce
Movie
•
Movie classics
Film Noir
[85/100]

Warner Home Video
10/03/2015, Didier BECU
---
Many readers will of course think that we are talking about the highly acclaimed HBO series starring Kate Winslet when mentioning Mildred Pierce. Although a brilliant series, just like everything else that Ms. Winslet did, we want to draw your attention to the film noir version of 1945. Meanwhile, we can't imagine this classic without the icy, anxious look of Joan Crawford. And yet, if it depended on director Michael Curtiz, Grawford would never have played the lead role. You might think that a director, who had made Casablanca (a film that is considered by many critics as the best) two years before, would have carte blanche from the studio, but that was (thankfully) not the case.
For the film adaptation of James M. Cain's book, Curtiz preferred Bette Davis, but she refused. The director was saddled up with Joan Crawford, one of the few actresses who survived the silent movies. He tried in vain to get Barbara Stanwyck or even Olivia de Havilland, but in vain: Warner Bros. already decided that Crawford, who came from MGM, would perform Mildred Pierce. In lots of biographies you can read that the two never were the perfect working couple, but you won't notice that on the big screen. At the contrary, Curtiz got everything out of Crawford, who plays a tormented woman who has to conquer the miseries of life, and particularly the deeds of her monstrous, materialistic daughter Veda (Ann Blyth, who got a well-deserved Oscar nomination, but later was known for her roles in musicals).
Some claimed however that Curtiz had not given the novel the treatment it was entitled to, as many elements were skipped in the screenplay. Nevertheless, Mildred Pierce is an indestructible film noir. thanks to both its brilliant photography (by Ernest Halle,r who was also involved in Gone With The Wind) and its fine performances An absolute must see! Casablanca might be seen as the best Curtiz film, for those who pledge their heart to Mildred Pierce, that feeling may change.
Didier BECU
10/03/2015
---
Heel wat lezers zullen natuurlijk aan de HBO-reeks met Kate Winslet denken als we het over Mildred Pierce hebben. Weliswaar een schitterende reeks, net zoals alles wat mevrouw Winslet doet, maar wij hebben het deze keer toch graag eventjes over de film noir uit 1945. Ondertussen kunnen we ons deze klassieker niet voorstellen zonder de ijzige, angstige blik van Joan Crawford. En toch, mocht het van regisseur Michael Curtiz hebben afgehangen, dan zou zij nooit de hoofdrol hebben gekregen. Je zou misschien vermoeden dat een regisseur, die twee jaar eerder Casablanca draaide (een film die toch door heel wat critici als de allerbeste wordt beschouwd), carte blanche zou krijgen van de studio, maar dat was (gelukkig) niet zo.
Voor de verfilming van James M. Cains boek had Curtiz het liefst Bette Davis in de hoofdrol gezien, maar zij weigerde. De regisseur zat met Joan Crawford (één van de weinige actrices die de stap van de stomme naar de geluidsfilm had overleefd) opgescheept. Hij probeerde tevergeefs om Barbara Stanwyck of zelfs Olivia de Havilland te strikken, maar tevergeefs: Warner Bros. had al lang besloten dat Crawford, die van MGM kwam, Mildred Pierce zou vertolken. In allerlei biografieën kun je lezen dat het tussen de twee niet boterde, toch merk je dat geen seconde op het witte doek. Integendeel, Curtiz haalt alles uit Crawford, die als getormenteerde vrouw moet opboksen tegen alle ellende van het leven en vooral tegen haar monsterachtige, materialistische dochter Veda (Ann Blyth, die hiervoor een welverdiende Oscarnominatie kreeg, maar nadien vooral bekend raakte door haar rollen in musicals).
Men beweerde wel dat Curtiz de roman niet de bewerking had gegeven waarop hij recht had (heel wat elementen zijn in het filmscenario gesneuveld), desalniettemin is Mildred Pierce door zowel de briljante fotografie (Ernest Haller die ook betrokken was bij Gone With The Wind) en de prima vertolkingen een onverwoestbare film noir geworden. Een absolute must see! Soms wordt gemakshalve beweerd dat Casablanca de beste Curtiz-film is, wie zijn hart heeft verpand aan Mildred Pierce, zou evenwel vlug van mening kunnen veranderen.
Didier BECU
10/03/2015
---
---