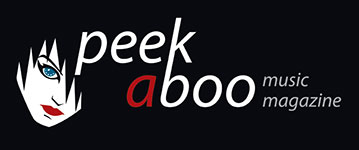 like this movie classics review
---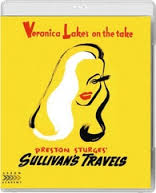 PRESTON STURGES
Sullivan's Travels
Movie
•
Movie classics
Film Noir
[84/100]

Arrow
11/06/2014, Didier BECU
---
The story from Preston Sturges is without any doubt one of the saddest you can find in Tinseltown. Once this man had everything, he was even the inventor of the kiss-proof lipstick, imagine that! This American who grew up in his youth at the side of legendary dancer Isadora Duncan is now seen as one of the most brilliant inventors in cinema. Movie buff Paul Schrader is clear about it: what John Ford meant for the western, is Sturges for the comedy genre. After the gigantic hit that The Great McGinty was, Sturges became one of Paramount's benjamin's. This was for a short time as the filmmaker who learned his skills on Broadway didn't accept others. For him a director was the one who ruled everything and therefore you can see him as one of the first cinematographers who invented the now praised author cinema. When later Sturges wanted to direct with the by then quite unknown silent movie-star Harold Lloyd The Sin of Harold Diddlebock, things went bad. His partner Howard Hughes put him outside his own California Pictures and Sturges stood literally at street. According to him it was even impossible to get a simple job in the film business. He ended up on the booze. Now film critics see his works as inventing masterpieces and most of them got reissued on Blu-ray or DVD. Sullivan's Travels is one of them.


Sullivan's Travels is a very remarkable movie as Sturges has put all the imaginable genres into 90 minutes. The main structure is classic though and similar to a story by one of his heroes Molière or Dickens. There's pure slapstick in the Keystone Cops-genre (the chase with the bus), there's some film noir and a huge critic towards the society that makes his work similar to that from the other enfant terrible from Hollywood: Frank Capra. Don't forget that the US was still suffering from the sad consequences of The Great Depression.



DirectorJohn L. Sullivan (Joel McCrea) is one of Hollywood's newest discoveries who let the cash roll with his comedies. The filmmaker is totally bored by this genre and thinks it's better to adapt a book, namely the fictional O Brother, Where Art Thou? (now you also know why the Coen-brothers named their film like that!). The world is in deep decline and it's more evident to give it a social realist drama that makes people think, suggests Sullivan. A brave decision that makes the producers go awol, and there's even more! To understand completely the underworld, the rich director wants to live undercover among the tramps. During those travels he meets an anonymous actress (Veronica Lake) for whom Hollywood has become a big disillusion.


After having made The Lady Eve, The Palm Beach Story and The Miracle of Morgan's Creek, Sturges made with Sullivan's Travels a new challenge. Just like in the script, his Hollywood bosses weren't that keen on that new direction but Sturges wouldn't be Sturges if he wouldn't stick to his plans. And let's praise God for that, as today this movie is seen as a real masterpiece that every movie lover has to see.


This reissue is out on Arrow. Not only this is a guarantee for a perfect restored version, but as usual there are a lot of bonuses included that are interesting. For instance there's the 75 minute during documentary Preston Sturges: The Rise and Fall of an American Dreamer and there's also an extra in where Kevin Jackson hammers on the importance of the movie. To be short: a must have!
Didier BECU
11/06/2014
---
Het verhaal van Preston Sturges is zonder twijfel één van de meest triestige die je in filmland kan aantreffen. Deze man had ooit alles. Niet alleen was hij de uitvinder van de lipstick die tegen kussen bestendig was (echt waar!), ook werd deze Amerikaan die in zijn jeugd in Frankrijk aan de zijde van danseres Isadora Duncan opgroeide als één van de grootste vernieuwers van het filmlandschap aanzien. Filmkenner Paul Schrader windt er geen doekjes om: wat John Ford voor de western betekent, is Sturges voor de komedie. Na het gigantische succes van The Great McGinty werd hij één van de paradepaardjes van Paramount, maar dat bleef niet lang duren. De cineast die zijn stiel op Broadway leerde wilde namelijk geen inmenging van anderen. Voor hem is de titel van regisseur niet zo maar een paar woorden op de aftiteling, hij is ook degene die alle touwtjes in handen heeft. Met deze attitude werd hij de voorloper van de auteurscinema, maar dat liep verkeerd af. Toen Sturges met de ondertussen bijna onbekende Harold Lloyd The Sin of Harold Diddlebock met zijn eigen opgerichte California Pictures wilde draaien, gooide zijn compagnon Howard Hughes roet in het eten. Sturges stond op straat en de filmstad had geen medelijden met één van de mannen die haar ooit had grootgemaakt. Naar eigen zeggen kon Sturges nadien zelfs niet meer aan de bak komen als eenvoudig hulpje en hij eindigde dan ook aan de fles. Jaren later hebben filmhistorici ingezien dat dit één van de grootste blunders uit de filmgeschiedenis is. Zijn films worden anno 2014 opgehemeld, en natuurlijk heruitgebracht op Blu-ray. Ook Sullivan's Travels is nu uit.


Sullivan's Travels is een zeer merkwaardige film omdat Sturges zo wat alle denkbare genres in anderhalf uur film samenvat. De hoofdstructuur is wel een klassiek verhaal die uit zijn voorbeelden Molière en Dickens kon zijn voortgevloeid, voor de rest is Sullivan's Travels een bont allegaartje van alle stijlen. Dat gaat van pure Keystone Cops-slapstick (de wilde achtervolging met de bus), een flinke portie film noir tot maatschappijkritiek die te vergelijken is met die van dat ander buitenbeentje uit Hollywood (Frank Capra). Je mag immers niet vergeten dat in 1941 de VS (en dan vooral de lagere sociale klasse) nog volop de wonden van de Grote Depressie nalikte.


Regisseur John L. Sullivan (Joel McCrea) is één van Hollywoods nieuwste wonderkinderen die met zijn komedies de kassa's keer op keer laat rinkelen. Maar de cineast houdt het voor bekeken en wil, tot grote woede van de producenten, een sociaalrealistisch drama draaien. Zijn keuze valt op een verfilming van het fictieve boek O Brother, Where Art Thou?dat over daklozen handelt (nu weet je meteen ook waar de Coen-broertjes zich hebben op gebaseerd!) Sullivan is echter een aparte filmmaker en daarom wil hij, om een beter beeld te krijgen van de wereld die hij op het witte doek schept, voor een tijdje tussen de zwervers leven. Op zijn tocht ontmoet hij een (anonieme) moedeloze actrice (Veronica Lake) voor wie Hollywood geen dromen meer heeft.


Na het maken van The Lady Eve, The Palm Beach Story en The Miracle of Morgan's Creek waagde Sturges zich met Sullivan's Travels aan een totaal nieuw avontuur. Net zoals in de film zelf waren de grote Hollywoodbonzen niet echt in hun nopjes met deze nieuwe richting, maar Sturges zou Sturges niet zijn indien hij niet volhield. En terecht, want vandaag wordt deze klassieker als één van de meesterwerken die ieder zichzelf respecterende cinefiel moet hebben gezien beschouwd.


Deze heruitgave is er eentje van Arrow. Dat betekent naast een puike restauratie, ook een heleboel extra's die zijn toegevoegd en die zijn ook deze keer weer van de bovenste plank. Zo heb je de anderhalf uur durende documentaire Preston Sturges: The Rise and Fall of an American Dreamer waarin het leven van deze bijzondere filmmaker wordt belicht. Verder is er ook nog een uitgebreide visie over Sullivan's Travels door filmkenner Kevin Jackson. Kortom, deze release is een hebbeding!
Didier BECU
11/06/2014
---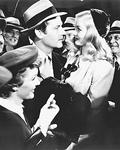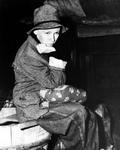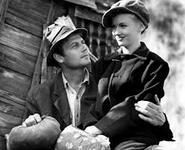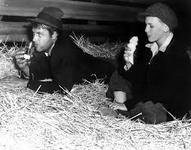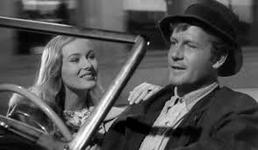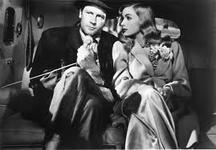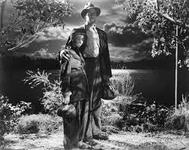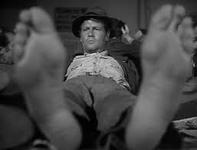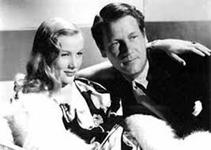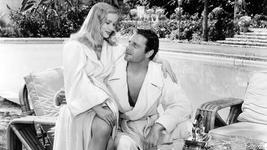 ---