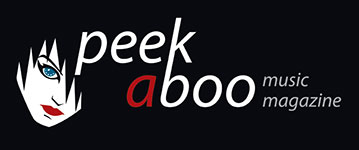 like this cd review
---
BELLY
CLASSICS: King
Music
•
CD
[82/100]

4-AD
10/06/2014, Didier BECU
---
Someone once said to me that 4-AD was ruined once the Americans invaded the label. Maybe he was right. Mind you, I'm a big fan of Pixies, but in a way they were also the reason why the label that was created by Ivo Watts was no longer an "ethereal wave"-label, you know: Cocteau Twins, Dead Can Dance… Another band who had their pro's and con's among 4-AD fans were definitely Throwing Muses.
This band from Newport, Rhode Island were formed by Kristin Hersh and her step sister (the cute one!) Tanya Donnely. As Kristin had very tough experiences with her physical health, and also because Tanya would wanted to do something outside the Muses, she formed in 1991 Belly. They had their MTV-fame: you know appearing on 120 Minutes and touring festivals, but after some EP's and two albums the fun was definitely over, even if Tanya made some nice solo-albums as well.
Their best album is probably their second one, King that has been released in 1995. Even if their music was more radio friendly ("Super-connected" was the perfect indiehit), it was also more an own sound. As not only Donelly was part of the Muses, she also teamed up with Kim Deal in The Breeders and in a way, Belly was always seen as "a part of". Shame.
Two decades later I picked up this forgotten album and started (again) wondering what a great songwriter Tanya was. Not only the three singles Seal My Fate, Now They'll Sleep or Super-Connected) are proof to that, but the other 8 songs have also stand the test of time. And yes, you can blame me, but Tanya Donelly still has one of the most sexy vocals in indierock.
Soon after King was released Belly broke up. Another fine band disappeared. Sometimes life is unfair, but at least there are memories left. This album is still available in the 4-AD catalogue. Try out, who knows you might fall in love (again).
Didier BECU
10/06/2014
---