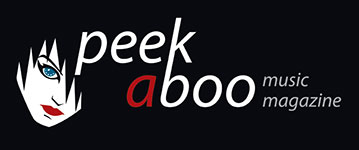 like this cd review
---
ANATHEMA
DISTANT SATTELITES
Music
•
CD
Ethereal / Heavenly Voices
•
Post Rock
•
Shoegaze
[90/100]

Kscope
08/06/2014, Filip VAN MUYLEM
---
One thing is for sure: I want to see them on stage! Last time they toured together with Opeth and with the new album... Well: what are the organisators waiting for?
The first track is like half a ballad with a symphonic sound and very melancholic voices. It feels like a dream and so do most of the tracks feel like. It's nice that part 1 simply gets lost in part 2: a softer version with a more ethereal sound and a more up fronted piano/synth and lead by a nightingale (Lee Douglas).
'Dusk' feels like an emotional Texan tornado where Lee and Vincent seem to fight to have the pole position. The piano part brings the peace back halfway the track, but the emotional part stays and keeps this track at a high level. 'Ariel' grows out to a great vocal duet with a very emotional layer. The strings and the production made this song just perfect.
Part 3 of 'The lost song' gives it a final shot, creating a soft sound, slowly building up the tension and creating another highlight. It's a bit strange to come out after all those years with a track named after yourself. It builds up very slow, very acoustic and runs out into a very bombastic sound with great guitar play and interesting strings. I just miss a vocal outburst to make it completely perfect and matching to the band's name! But, who am I to decide or give critics at it? The special effects on the voice in the beginning of 'You're not alone' are a great idea, just as the adding of voices: giving it some kind of drum'n bass feel. I love it when they just give it a completely different twist as the previous track and that is what makes this band so great: they dare to change!
People who know them from their very early start know and understand this (or left the band behind). I don't see The Rolling Stones doing it! The next track is more what I can call a Gothic soundscape, almost like walking into a church just before the wedding ceremony starts... That's how it feels: a very peaceful and sacred vibe! Almost without any hesitation one track flows into the next one: this time some drum'n bass and a very melancholic voice dispels the sacred sound. Once again it's something completely different from the previous tracks. The chorus reminds me of another track (from another artist, let me know if you have the same kind of feeling). I also get a James Blake feeling with this song, but then only talking about the music as the voice is completely different.
It's also cool to hear that even the structure of the song changes after a while. Around the 6 minutes one can almost change the track into an electro hit and fill the dance floor! 'Love Never Dies' from Silke Bischoff is not far away from it. With the last track we go back to the sound of the first one: an ethereal sound, very soft, almost dreaming away. I can see angels looking down whilst this track plays... The electronics deliver a very special sound and yet again the structure of the track surprises you. The strings, create another highlight, lifting it and helping it ti create a great final outburst before leaving us in total silence, completely knocked out and yet completely mesmerized!
I must say that this cd is a real challenge to review, but it was worth every second! Another well-crafted jewel has been released. This was a nice birthday gift for me! Thanks a lot folks for this beautiful trip! Just Like Heaven!
1. "The Lost Song Part 1"
2. "The Lost Song Part 2"
3. "Dusk (Dark Is Descending)"
4. "Ariel"
5. "The Lost Song Part 3"
6. "Anathema"
7. "You're Not Alone"
8. "Firelight"
9. "Distant Satellites"
10. "Take Shelter"
Filip VAN MUYLEM
08/06/2014
---