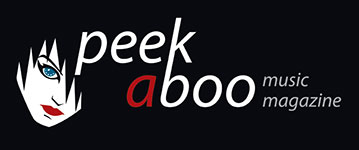 like this cd review
---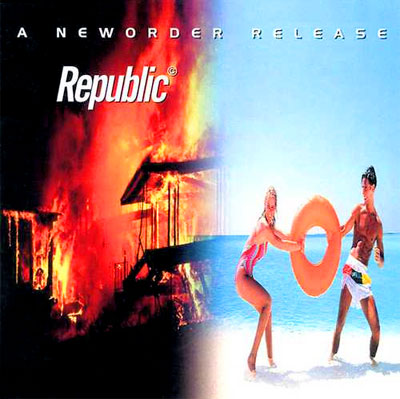 NEW ORDER
CLASSICS: Republic (1993)
Music
•
CD
Electro Pop
[90/100]

London Records
06/06/2014, Didier BECU
---
Have you noticed the word "classic"? Well, that's right. Music is just like any other art form timeless and it'd be cruel to be bound by a release data, certainly in times in where you can find everything. In this section Peek-A-Boo addresses to young readers who are looking for pearls from the past, or just older readers who like to read something about stuff they know for years. Our choice of classics is inspired by our own taste. So yes, it might be that Nevermind by Nirvana is the best album ever (it's not!), but in this section we choose records that are a bit forgotten.


Our first choice might be even a bit controversial as this album has been slashed down by many. The reason is caused by one of the most stupid questions that exists in music history: what's best Joy Division or New Order? There's no winner, the sole thing they have in a common are the members, the rest is totally different. For that reason I always had problems with the fact that out of a sudden Peter Hook "re-invented" Joy Division with his band The Light. The concerts were indeed fine, but there was no need for it. After Ian's death, the remaining members created a new dimension called New Order.


And why choose Republic, you say? I know, most of my colleagues would have taken the debut album by New Order as it was most close to the Joy Division-sound, but I choose their album from 1993. Republic is not their best one (I think Technique is, yeah shoot me!), but certainly their most underrated one. Republic was made during the days that Bernard Sumner teamed up with Johnny Marr to front Electronic. It's even to difficult to hear the typical Hook-bass sounds in here as all songs are dominated by a heavenly melancholic pop feel…the sort of Pet Shop Boys-sound that is okay to like. Anyway, I never thought the music from Neil Tennant was bad, so there you go!


Apart from the final song Avalanche that is an instrumental like only Simple Minds could make, Republic consists of ten forgotten electronic pop gems. The sort of pop songs you'd like to sing if you're in a melancholic mood, "Special" is even a ballad you don't have to be ashamed of for liking it.


I know, some will say Ian Curtis will turn himself over in his grave when hearing this. Do you really think so? Don't you think that if Ian would be alive that he couldn't make something like this cos Republic stands after all for pure melancholy! And who knows he would even think it is pathetic to tour the world and still play the songs from Closer or Unknown Pleasures. Who knows indeed. Well, I guess you don't have to search for this CD in a record store as you won't find it. Not because it's a collector (at contrary!), but there are enough copies available on local flea markets. Grab one if you can as pop has never sounded so beautiful!
Didier BECU
06/06/2014
---