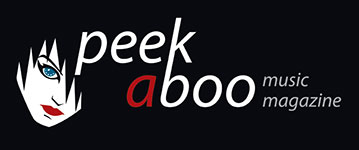 like this digital review
---
NEW ORDER
Restless (Agoria Remix)
Music
•
Digital
Synth Pop / Electro Pop
[74/100]

PIAS
19/10/2015, Benny CALUWE
---
Restless was released as a single this summer to promote New Order's upcoming 10th album Music Complete. It's the first album in a decade. The first album since the return of Gillian Gilbert, the wife of drummer Stephen Morris. It's also the first album featuring Tom Chapman, who replaces the legendary bass player Peter Hook. Chapman was involved in Bad Lieutenant, the side project of Bernard Summer and Phil Cunningham.
The original Restless single received mixed reviews in the press. Before I heard the single myself, I read some good reviews, but I especially remembered the terrible ones. Anyway I tried to listen to it with an open mind, without any prejudices. Personally, I liked what I heard. Unlike the title suggests, the song sounds kind of relaxed. Bernard Summer's guitars blend in nicely with the electronics. His distinctive voice and that balanced New Order sound both sound familiar. The song criticises the consumption society.
It's a nice song, but the touch of the New Order magic is missing. Is Peter Hook's bass missing? Could be. The bass lines are less remarkable and less prominent than they used to be. But one can't answer this question after only hearing one track. You can't judge a football coach on one game either.
Recently Restless (Agoria Remix) was released on PIAS. It's extended in length. Bits of piano were added; there are more string arrangements, but it stays quite close to the original. Although this version is more danceable, it remains easy going and mellow as well. Agoria is the alter ego of Sébastien Devaud by the way. He's a French electronic record producer, composer and DJ.
OK, Restless obviously isn't a Bizarre Love Triangle or Blue Monday. It isn't even The Perfect Kiss with a girl named Crystal. But it sure is way better than a lot of other synth pop songs I heard or reviewed lately. I remain curious to discover Music Complete. Restless didn't change that at all.
Below you can check out the Restless video with its references to King Arthur and Excalibur.
Benny CALUWE
19/10/2015
---
---