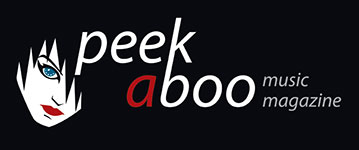 like this cd review
---
ARCHITECT
Neon
Music
•
CD
Techno
[75/100]

Hymen Records
18/10/2015, William LIÉNARD
---
Architect, the German band of mastermind Daniel Myer, makes techno with ambient elements and breaks. With a combination of powerful grooves and atmospheric soundscapes, the formation tries to please both listeners and the dancefloor. The new EP Neon contains two brand new tracks, supplemented by a number of remixes of the same songs.
Neon is a pure electro composition with heavy beats, a deep bass, synth noise, lingering vocals and beautiful harmonies in the chorus. The soundscape is more melancholic than exciting, but the track will do well on the dance floor. Snow is an instrumental track, atmospheric and mysterious, with heavy beats and abrasive synths, which over time blooms into a spacious soundscape in which melodious synths mingle in a flexible way. The remix version of Danny Engler focuses mainly on percussion (which sometimes sounds like clapping) and dark drones that are added halfway, buzzing and humming, but never noisy, making the track retain its dancefloor quality.
The album contains five remixes of Neon. In the Club Remix, the voice is brought to the fore and as a result the composition has the feel of a singer-songwriter track, while beats and synths maintain a steady pace. Frank Riggio's Version of Neon has a beautiful violin arrangement. The beats are gone and are replaced by whistling synths and dark strings to create a cinematic and warm atmosphere. The Phracture Remix is a fairly smooth soundscape, created by synths and beats. The voice is barely audible, and at the exception of the dark synth, the sound pattern stays calm with only here and there some crackling noise. The distinctive rhythm of the percussion suggests a jazzy atmosphere.
The Neon Remix of the German one-man project [basementgrrr] sounds more dangerous and noisy than all other versions. The voice barely manages to stand between the distorted mix of industrial noise and breakbeats which lift the track to a whole new level, with dark percussion and loud synths. The atmospheric Normotonic Remix floats on dark beats and synths. The voice is less prominent and sounds more like a rumbling whisper. It's a matter of taste, but in all its simplicity, this remix sounds great.
The original version of Hummingbird is a track from the recent Architect album Mine. The Niels Binias Remix retains more or less the sacred atmosphere of the original, but adds striking beats and barely audible noise, and replaces the impressive orchestral arrangement by dark drones and whistling synths and later by melodic synths, with a striking percussion track underneath. Again a matter of taste, but the bombastic original and the boned remix are well matched.
A pleasant and peaceful ep which also invites to dance.
Tracklist:
01. Neon
02. Hummingbird (Niels Binias Remix)
03. Neon (Club Mix)
04. Snow (Denny Engler Remix)
05. Neon (Frank Riggio Version)
06. Neon (Phracture Remix)
07. Neon [basementgrrr] Remix
08. Snow (3rd drift)
09. Neon (Normotone Remix)
https://www.youtube.com/watch?v=r0ovN1Te-jU
William LIÉNARD
18/10/2015
---
Architect, de Duitse band van mastermind Daniel Myer, brengt techno met ambiente elementen en breaks. Met een combinatie van krachtige grooves en atmosferische soundscapes mikt de formatie zowel op de luisteraars als op de dansvloer. Op de nieuwe ep Neon staan twee gloednieuwe tracks, aangevuld met een aantal remixen van dezelfde composities.
Neon is een pure electropopcompositie met heftige beats, diepe bassen, synthnoise, slepende vocalen en mooie harmonieën in het refrein. Het soundscape is eerder melancholisch dan opwindend, maar de track doet het beslist uitstekend op de dansvloer. Snow is een instrumentale track, atmosferisch en geheimzinnig, met flinke beats en schurende synths, die na verloop van tijd open bloeit tot een ruim opgezette soundscape waarin welluidende synths soepel door elkaar waaieren. De remixversie van Danny Engler focust vooral op de percussie (die soms klinkt als handgeklap) en donkere drones die halfweg worden toegevoegd, zoemend en brommend, maar nooit noisy, zodat de track z'n dansvloerkwaliteit behoudt.
Van Neon zijn maar liefst vijf remixen toegevoegd. In de Club Remix is de stem naar de voorgrond gehaald waardoor de compositie meer de sfeer van een luistertrack heeft, terwijl beats en synths een regelmatig tempo aanhouden. De Frank Riggio Version van Neon valt op door het prachtige vioolarrangement dat onder de vocalen is geschoven. De beats zijn helemaal verdwenen en vervangen door fluitende synths met donkere strijkers voor het creëren van een filmische en warme sfeer. In de Phracture Remix wordt een vrij egaal soundscape gecreëerd van synths en beats. Van de stem blijven aanvankelijk alleen nog zuchtjes over, later worden de vocalen toegevoegd, maar op een donkere synth na, blijft het geluidspatroon rustig met hier en daar wat knisperende ruis. Het aparte ritme van de percussie suggereert een jazzy sfeer.
De Neon Remix van het Duitse eenmansproject [basementgrrr] klinkt gevaarlijker en lawaaieriger dan alle andere versies en de stem weet nauwelijks stand te houden tussen de vervormde mix van industriële noise en breakbeats, die de track naar een heel ander niveau tillen, met donker slagwerk en luide synths. De ambiente Normotone Remix drijft op beats en donkere synths. De stem is minder prominent aanwezig en klinkt eerder als galmend gefluister. Het is een kwestie van smaak, maar in al z'n eenvoud klinkt deze remix uitstekend.
De originele versie van Hummingbird staat op het recente Architect-album Mine. De hier toegevoegde Niels Binias Remix behoudt min of meer de sacrale sfeer van het origineel, maar voegt opvallende beats en nauwelijks hoorbare noise toe en vervangt het indrukwekkende orkestrale arrangement door donkere drones en fluitende synths en later door melodieuze synths met nog steeds een opvallende percussietrack onderaan. Opnieuw een kwestie van smaak, maar het bombastische origineel en de uitgebeende remix zijn aan elkaar gewaagd.
Een aangename luister-ep die ook uitnodigt om te dansen.
William LIÉNARD
18/10/2015
---