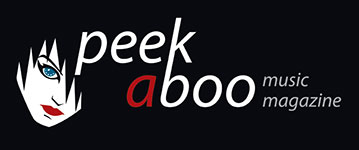 like this tv series review
---
NIC PIZZOLATTO
True Detective
Movie
•
TV series
Crime
•
TV Series
Warner Home Video
11/06/2014, Didier BECU
---
It's not TV, it's HBO. Words that sound indeed like they're invented by some wise promo guys, but we all know they're true. The American television company makes it since years possible that series are no longer synonyms for productions that are only good for forgotten has-beens. No, well-respected actors are longing that they will be chosen to feature in such series too as these days an appearance as such stands quite good on your CV. The makers from True Detective had everything they wanted as they could convince the man who is, along with Leonardo DiCaprio, the best actor you can currently find in Hollywood. His name: Matthew McConaughey. Add the names of Woody Harrelson plus Michelle Monaghan, and you'll know you have fireworks. Some critics mentioned already that this series is one of the best of his kind. We agree and take a step further by saying thatTrue Detective is the best thing you saw since Twin Peaks.


Just like with any other series, it takes some efforts from the viewer to get into this mystic world as the story is set in two times. In 2012 two former cops who have become now private detectives, Martin Hart (Harrelson) and Rust Cohle (McConaughey), are invited to the police office. A recent murder is very similar to a case from 1995 that was investigated by those two men in blue. Little by little we see what Martin and Rust have faced in the 90's. Lousiana was terrified by a brutal crime. A naked woman sat dead on her knees, and all elements were there that this was a ritual murder. During their search the two cops meet the most terrible creatures. No, our lips stay sealed. But even if we should say something, we reveal nothing as that's not the essence from the series.


Despite the name, creators Cary Joji Fukunaga (known from Sin Nombre andJane Eyre) and Nic Pizzolatto didn't make their series a traditional detective. There's not even some puzzle involved in where the viewer is invited to find the clues himself. Nah, everything is served on a dish, as it's especially the dark atmosphere that plays an immense role. There's not only that particular David Lynch-touch, there is also the magnificent performances by both Harrelson and McConaughey. The contrast between the two is enormous. Martin Hart is the so called ideal father who cares about wife Maggie (Michelle Monaghan) and two daughters, but takes every opportunity to land in bed with another woman. His colleague Rust is totally different. The man has a very sober dark view on the world and it looks like he's 24 hours on drugs. In police series you mostly see that two opposites are finding each other, in True Detective it ends in a terrible clash.


Matthew McConaughey once again proves that he's the best actor from this moment and it really makes you wonder why he was in such bad movies some years ago. It's also nice to see Woody Harrelson back as he is a bit forgotten these days. Also Michelle Monaghan is impressive, even if her role is less prominent. The directing is superb, full with images you normally don't see in television series, while the music from T-Bone Burnett makes the whole thing even more exceptional and dramatic.

True Detective is out on Warner, on both DVD and Blu-ray. On both versions you can find an interesting extra about each episode. This is more than a tip, obliged!
Didier BECU
11/06/2014
---
It's not TV, it's HBO. Woorden die een als ingeving van een paar gladde reclamejongens klinken, maar wel waar zijn. Het Amerikaanse productiehuis zorgt er reeds jaren voor dat televisieseries niet langer afdankertjes voor rentenierende (of afgedankte) filmmakers zijn. Neen, acteurs met naam werken er volop aan mee en voor het eerst oogt zo'n televisiereeks verre van slecht op een cv. Met True Detective hadden de makers meteen beet omdat ze aanspraak konden maken op een man die sinds kort (naast Leonardo DiCaprio) zichzelf de beste Hollywoodacteur mag noemen. Zijn naam: Matthew McConaughey. Voeg daar nog eens Woody Harrelson plus Michelle Monaghan bij, en het resultaat is dan ook spetterend vuurwerk. Dat vonden ook talloze critici die deze mysterieuze misdaadreeks als een absolute must bestempelden. Onze mening leunt daar sterk bij aan. Meer zelfs, True Detective is misschien wel de beste reeks sinds Twin Peaks.


Zoals bij alle reeksen vergt ook True Detective een paar inspanningen van de kijker, het scenario speelt zich namelijk op twee verschillende tijdsfronten af. In 2012 worden twee gewezen politiemannen die ondertussen gewoon privédetectives zijn geworden, Martin Hart (Harrelson) en Rust Cohle (McConaughey), op het politiebureau uitgenodigd. Een recente moord vertoont opvallend veel gelijkenissen met een misdaad die zij in 1995 hebben onderzocht. Beetje bij beetje krijgen we inzicht van wat de flikken destijds hebben meegemaakt. Lousiana werd toen door een verschrikkelijke moord opgeschrikt. Een naakte vrouw zat dood op haar knieën met op haar hoofd een gewei. Alle kenmerken van een rituele moord dus. In hun zoektocht naar de dader(s) komen de twee speurneuzen de meest afschuwelijke creaturen tegen. Verklappen doen we niks. Maar zelfs, ook als zouden we dat doen, raken we eigenlijk niet eens aan de essentie van de reeks.


Makers Cary Joji Fukunaga (bekend van de langspeelfilms Sin Nombre en Jane Eyre) en Nic Pizzolatto hebben van hun geesteskind immers (ondanks de naam) geen traditionele detective gemaakt. Er is zelfs niet eens een puzzel aanwezig waardoor de kijker zelf de speurneus moet uithangen. Neen, alles wordt kant-en-klaar op zijn schoot gebracht, maar het is vooral de sfeer die indruk nalaat. Niet alleen is er de mystieke omkadering die sterk naar David Lynch ruikt, ook het acteerspel tussen Harrelson en McConaughey is fenomenaal. De contrasten tussen de twee zijn enorm. Martin Hart hangt wel de ideale huisvader uit, maar is in werkelijkheid een achterbakse scheefpoeper. Hij wijdt wel zogezegd zijn hele leven aan zijn vrouw Maggie (Michelle Monaghan) en twee dochters, maar duikt toch in bed met iedere vrouw die hij grijpen kan. Zijn collega Rust is uit een heel ander soort hout gesneden. De man heeft een bijzondere zwarte kijk op de wereld en het lijkt wel alsof hij 24 uur lang gedrogeerd rondloopt. Meestal is het zo in politieseries dat tegenpolen naar elkaar toegroeien, maar in True Detective loopt het evenwel op een verschrikkelijke clash uit.


Matthew McConaughey bewijst nog maar eens dat hij de beste acteur van dit heelal is. Vreemd dat deze klasbak vroeger alleen maar in je reinste troep te zien was, maar ook Woody Harrelson bewijst nog maar eens dat hij ten onrechte wat in de vergeethoek is geraakt. Michelle Monaghan komt wat minder in beeld, maar maakt tevens indruk. De regie is uitmuntend met beelden die je maar zelden in televisieseries ziet, terwijl de muziek van T-Bone Burnett het dramatische aspect van deze reeks extra benadrukt.


True Detective ligt weldra in de winkelrekken via Warner, en dit zowel op dvd als Blu-ray. Op beide versies vind je bij iedere aflevering een verhelderende making-of. Absoluut in huis halen deze reeks.
Didier BECU
11/06/2014
---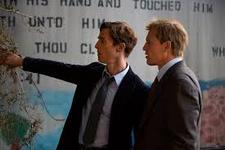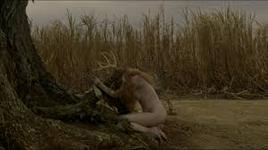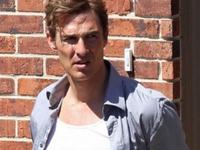 ---