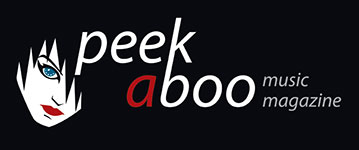 like this movie classics review
---
RICHARD BROOKS
IN COLD BLOOD
Movie
•
Movie classics
Crime
[92/100]

Columbia Tristar
04/08/2015, Didier BECU
---
Richard Brooks is a director who has directed a lot of unforgettable classics. Blackboard Jungle caused a small revolution, while both Cat On A Hot Tin Roof and Sweet Bird Of Youth showed the best of Paul Newman. His best film, especially when it comes to directing, is In Cold Blood, which was based on a novel by enfant terrible Truman Capote. In 1961 it was proven with Breakfast At Tiffany's that a Capote-book is perfect for the big screen. In this film you won't see diamonds around the neck of Audrey Hepburn, but the brutal story of Perry Smith (Robert Blake) and Dick Hickock (Scott Wilson) who killed farmer Herbert William Clutter, his wife Bonnie, his 16-year-old daughter Nancy and 15-year-old son Kenyon for $ 43 (yes).
The filming is interpreted differently than the book, but thanks to the brilliant performances, the sublime black and white photography, and the splendid directing, In Cold Blood is one of the greatest masterpieces of the late 60s. The film was ahead of its time as it was extremely brutal, even fifty years later. The film does jump from one period to another, but the suspense is never lost. It was not the intention of Brooks to show a brutal crime (everybody knows the outcome), but he wanted to give the viewer an idea of how someone is capable to commit such a brutality. Brooks even succeeds in the fact that the viewer does not feel at ease when the criminal is hanged. To emphasize the reality, he used a lot of sites that are related to the real murder case. The film also has a lot of styles, sometimes it's a road movie in John Cassavettes style, and then it's a tragedy. A film that doesn't bore one second, on the contrary!
In Cold Blood received four Oscar nominations (directing, cinematography by Conrad Hall, soundtrack by Quincy Jones and Best Adapted Screenplay). Ultimately the film received none. Anyway, it remains a timeless classic that is not to be confused with the unnecessary remake starring Eric Roberts.
Didier BECU
04/08/2015
---
Richard Brooks is een regisseur die heel wat onvergetelijke klassiekers op zijn naam heeft staan. Blackboard Jungle zorgde voor een kleine revolutie, terwijl Cat On A Hot Tin Roof en Sweet Bird Of Youth het beste van Paul Newman lieten zien. Zijn beste film, zeker als het op regie aankomt, is In Cold Blood, dat op het gelijknamige boek van enfant terrible Truman Capote is gebaseerd. In 1961 werd met Breakfast At Tiffany's al eens bewezen dat een Capote-boek uiterst geschikt is voor het witte doek. In deze film zijn het geen diamanten om de nek van Audrey Hepburn die centraalstaan, maar het relaas over Perry Smith (Robert Blake) en Dick Hickock (Scott Wilson) die voor 43 dollar (jawel) de boer Herbert William Clutter, zijn vrouw Bonnie, zijn 16-jarige dochter Nancy en 15-jarige zoon Kenyon vermoordden.
De verfilming is wel anders opgevat dan het boek van Capote, maar dankzij de knappe vertolkingen, de sublieme zwart-witfotografie en de geniale regie van Brooks, is In Cold Blood één van de grootste meesterwerken uit de late jaren 60 geworden. De film was voor zijn tijd ontzettend brutaal, en dat is vijftig jaar later nog steeds zo. Vooral het montagewerk van deze film valt op. De film springt van de hak op de tak en, op de ophanging na, staat men niet lang stil bij een scène. Het was dan ook helemaal niet de bedoeling van Brooks om een brutale misdaad in scène te zetten (iedereen kent toch de afloop), maar om een beeld te schetsen van hoe iemand in staat is om zo'n brutaliteituit te voeren. Brooks stelt de kijker niet op zijn gemak als de strop om het hoofd van de misdadiger wordt gelegd. De ophanging lijkt bijna even brutaal als de moorden die de twee pleegden, zonder dat Brooks vergeet om er ons aan te herinneren dat het om uitschot gaat. Om dit alles extra te accentueren, maakte hij gebruik van heel wat locaties die met de moordzaak verband houden. De film heeft ook heel wat stijlen, soms is het een roadmovie in John Cassavettes-stijl, en dan is het weer een drama. Een film die door zijn (vreemde) variatie dan ook geen seconde verveelt, integendeel!
In Cold Blood kreeg vier Oscarnominaties (regie, cinematografie voor Conrad Hall, soundtrack van Quincy Jones en beste bewerkte scenario). Uiteindelijk kreeg de film er geen één, maar hij staat wel voor eeuwig in het cinemageheugen geprent. Tijdloze klassieker, en niet te verwarren met de onnodige remake met Eric Roberts.
Didier BECU
04/08/2015
---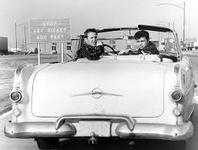 ---